Hilde is Soulcalibur 6's next DLC character
Hilde and seek.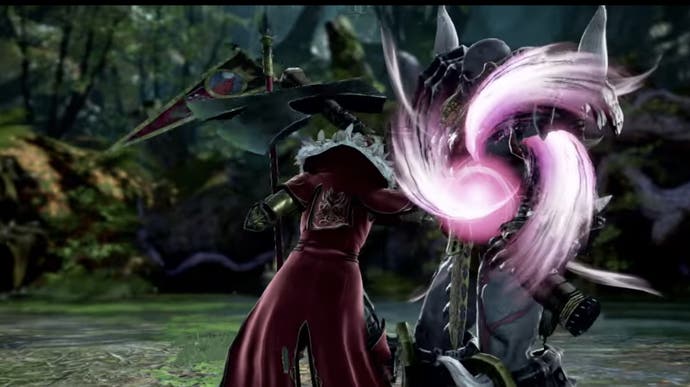 Bandai Namco has confirmed the next DLC character heading to Soulcalibur 6 is Hilde.
"Her royal highness Hilde will be making her way to the Stage of History!" Bandai Namco said across its social media accounts (thanks, TSA). "Get ready to add the Defender of the Kingdom to your roster of warriors!"
Hilde's been a roster staple since SoulCalibur 4, so its little surprise she also joins the ranks in the latest iteration of the fan-favourite fighting game.
As yet, it's not clear when Hilde will become available, but fans who've already stumped up for a season pass are expected to get her as part of the DLC content for no additional charge.
"Soulcalibur 6, then, is a largely successful soft reboot of a series most had forgotten about, with a back-to-basics approach to fighting that newcomers and series veterans should enjoy," Wes said when he reviewed the fighting game when it released back in October 2018. "Outside the actual fighting, though, there are some problems that let the overall package down.
"I don't expect Soulcalibur 6 to rekindle the series' glory days, nor do I expect it to all of a sudden rise to the top of the fighting game charts, supplanting the likes of Street Fighter 5, Dragon Ball FighterZ and Tekken 7 at tournaments or on streams, but it's good to see Soulcalibur celebrate its 20th anniversary with the best game the series has seen in years."