Here's our first look at Setsuka in Soulcalibur 6
In bloom.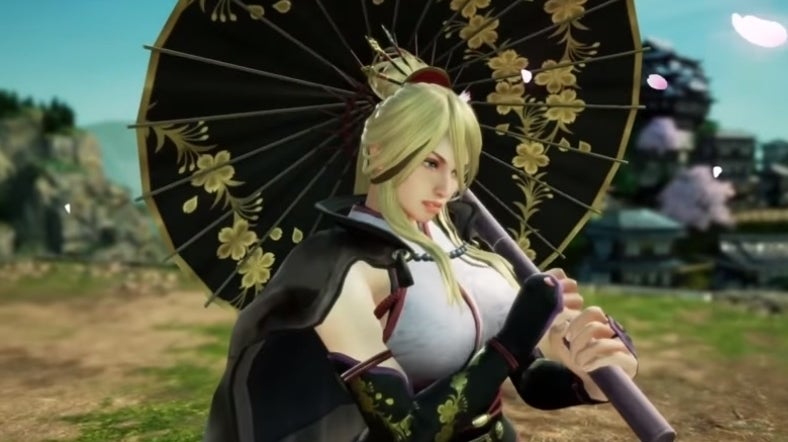 Setsuka is coming to Soulcalibur 6 as a new DLC character, Bandai Namco has announced.
The super fast flower-loving Setsuka, who made her series debut in Soulcalibur 3, arrives in Soulcalibur 6 as DLC 11 on 4th August.
Meanwhile, the free update 2.20 adds a balance sweep, Setsuka's classic costume, a new stage (Murakumo Shrine Grounds), and a new Grøh episode. DLC 12, which is also due out 4th August, is Character Creation Set E, which adds a variety of Tekken-themed parts to the game.
Setsuka is the third season pass two character, following Haohmaru from Samurai Shodown and Hilde. Data miners who found reference to Setsuka ahead of her confirmation also spotted Korean swordsman Hwang, one of the original Soul Edge characters. So perhaps Hwang is the fourth and final season two DLC character.