Amy is the next DLC character for Soulcalibur 6
The leak was true.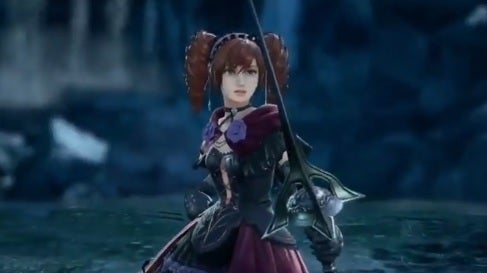 Bandai Namco has confirmed Amy as the next DLC character for Soulcalibur 6.
The character was announced during the Evo Japan tournament in Fukuoka alongside the trailer, below.
Amy first appeared in Soulcalibur 2 but was a bonus playable character in Soulcalibur 3 before becoming a main playable character in subsequent entries in the series. She's the adoptive daughter of Raphael and so uses a similar rapier fighting style. There's no release date for Amy, but the trailer says she'll be out soon.
Confirmation of Amy comes as no surprise to those who've been keeping up with the latest developments with Soulcalibur 6, and it adds credence to datamine efforts from last year.
Files mentioned Cassandra and Amy as DLC characters (Cassandra no doubt follows Amy), and also include DLC character codenames fans have been trying to link to characters in the Soulcalibur universe.