2B from Nier: Automata confirmed for Soulcalibur 6
Paranoid android.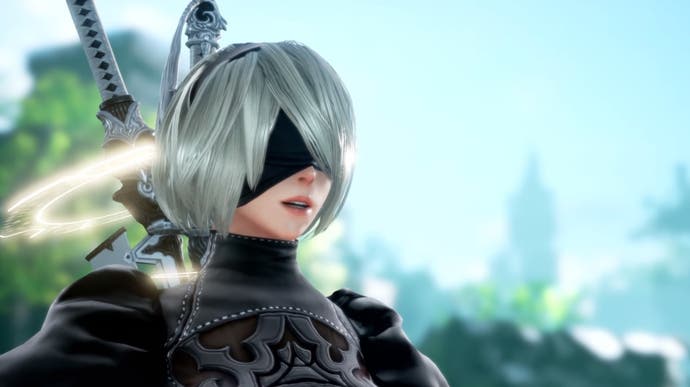 2B from Nier: Automata is coming to Soulcalibur 6 as a guest character.
The Square Enix / Bandai Namco crossover was announced at Paris Games Week, and there's a video, below, showing 2B slicing and dicing while using some of her trademark abilities from Nier: Automata, including a teleport and the pod support system.
2B, who has beef with veteran Soulcalibur 6 character Ivy for some reason, is an interesting choice for a guest character since she's an android and Soulcalibur is a medieval fantasy fighter. But, then again, Darth Vader was a guest character in Soulcalibur 4, so really anything goes.
Here's the official blurb:
"Mission: eliminate hostile entity known as Soul Edge. 2B from Nier: Automata joins the battle of souls and swords in Soulcalibur 6! Wielding her signature swords, the combat android will keep on fighting until her task is completed. Coming soon!"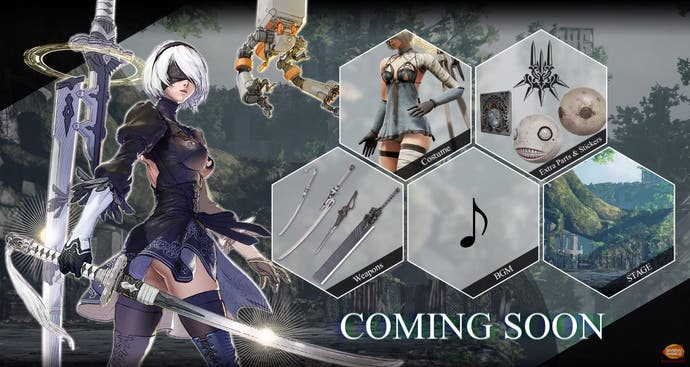 The video confirms 2B arrives alongside a second costume inspired by Nier's Kaine, a set of weapons, extra parts and stickers for customisation, BGM and a new stage.