Soulcalibur 6 latest to see physical sales plummet compared to predecessor
But the soul still burns.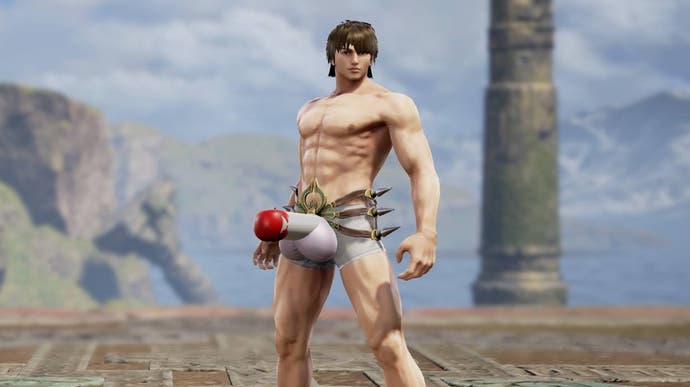 UK physical launch sales of Soulcalibur 6 are down drastically compared to Soulcalibur 5 - just the latest of many 2018 games where this has occurred.
Earlier this month, UK physical sales of the excellent Assassin's Creed Odyssey were 25 per cent down compared to last year's Origins - although worldwide, combined digital and physical sales were up overall. And then last week, Black Ops 4's UK physical launch sales were the lowest seen in a decade.
Soulcalibur 6 this week has, arguably, a tougher comparison than both. Its UK physical launch sales were down more than 55 per cent compared to Soulcalibur 5 - although this launched all the way back in 2012, when digital sales were far from the norm.
The rise of digital sales will make up a lot of the difference, then - which is more positive for game publishers, but still bad news for game retailers.
Ubisoft's new toys-to-life franchise Starlink: Battle for Atlas, a game where you need to go into a shop to buy the physical bits and bobs, arrived in 14th place in the chart. Notably, more than 80 per cent of sales were of the Switch version, where Nintendo's own Star Fox is an exclusive character.
The full top 10 lies below:
Call of Duty: Black Ops 4
FIFA 19
Assassin's Creed Orangey
Marvel's Spider-Man
Forza Horizon 4
Lego DC Super-Villains
Super Mario Party
Soulcalibur 6
Crash Trilogy
Shadow of the Tomb Raider