Sea of Thieves error messages explained - CyanBeard, LavenderBeard, CinnamonBeard and what we know about other errors
Struggling to get into Sea of Thieves? Here are the known issues and resolutions available so far.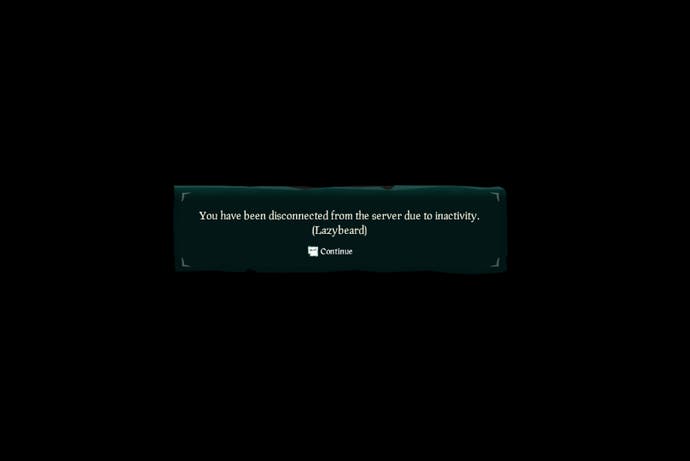 Sea of Thieves error messages are things you'll likely be encountering if there's some kind of issue getting into a game.
It's normally a connection issue with online-only games like Sea of Thieves, but whether that's at your end or developer Rare's will probably depend on each case.
Here, we'll be explaining the most common error codes and messages to appear so far, starting with Sea of Thieves' LavenderBeard error that's been popping up quite a lot since launch, as well as the common CinnamonBeard and CyanBeard errors, and what we know about their causes, statuses and solutions.
Sea of Thieves error messages - LavendarBeard, CyanBeard and CinnamonBeard codes explained
Back in the open and closed betas, there was one particularly well-known error message for Sea of Thieves, which was known as the "Too Early" error. Now however, things have moved on to Rare's specific "Beard Error" messages, with different quirky beard names referring to different errors.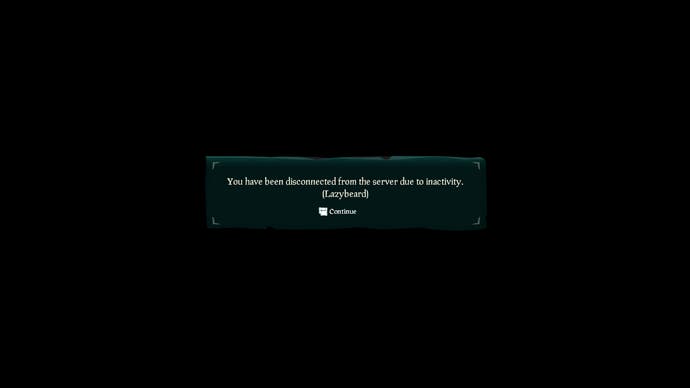 Unfortunately however, it seems as though general connectivity issues - likely due to enormous numbers of people trying to log on and play at the same time - are throwing up various Beard errors, seemingly at random. The most popular however have been LavendarBeard, CyanBeard and CinnamonBeard.
LavenderBeard, CyanBeard and CinnamonBeard errors explained
The official definition for each of these errors has been provided by Rare itself, which reads as follows:
CinnamonBeard and BronzeBeard
Caused By: We were unable to connect you to the game. Please do the following:
Solution: Quit Sea of Thieves completely, then reload it and try to connect again.
LavenderBeard
Caused By: Can be caused by antivirus/firewall settings, proxy servers or other network management/manipulation tools. May also arise if new players are temporarily prevented from joining the game as part of an effort to resolve server issues. If this is the case, we'll get everyone back in and playing as quickly as possible!
AlabasterBeard, AllmondBeard and CyanBeard
Caused by: Your connection to Xbox Live and/or the Sea of Thieves services has been disrupted or lost. Please check your console's network status via the Settings and Network menu.
---
Treasure hunting for more guides like this? Best to start with our main Sea of Thieves guide, including voyages, quests, progression and what to do first, or if you're right at the end of the game, take a look at our guide to Pirate Legend rewards and the Mysterious Stranger explained. We also have step-by-step instructions on how to download and install Sea of Thieves; there's also a guide on the Sea of Thieves map and how to find every island location, shape and name, along with our guide to Sea of Thieves' chicken, pig and snake locations for Merchant Alliance Voyages, a guide to loot values and how to earn Sea of Thieves gold fast, info on the full set of Sea of Thieves controls for Xbox and PC, a long list of various Sea of Thieves tips and tricks, an in-depth explainer on the dastardly Skeleton Forts, Skull clouds and Stronghold Keys, a massive collection of advice on Sea of Thieves sailing, ship combat and how to sail into the wind, plus how to find and kill Sea of Thieves' Kraken, and finally some advice for those encountering Sea of Thieves LavenderBeard, CyanBeard and CinnamonBeard error messages, too.
---
Other Sea of Thieves error codes: KiwiBeard, AvocadoBeard and more
Aside from the prominent "Too Early" issue players were once facing, there are also a slew of other error codes that you might be struggling with, too. Here's a quick breakdown of what they mean and how to work around them if they come up, and if it's possible to work around them at all:
KiwiBeard
Caused By: Either the servers being closed, or you having more than one Gamertag signed in on your console..
Solution: Check the server status to be sure it's all running okay at Rare's end, and sign out of any other Gamertags on the console just to be safe too.
AvocadoBeard
Caused By: You don't have an Xbox Live Gold membership.
BeigeBeard
Caused By: Your game is in need of an update, so check for any available ones and install them.
DaffodilBeard and Lapisbeard
Caused By: "Something has happened" at Sea of Thieves' end of the connection, so check the service status on the Sea of Thieves website.
FluffyBeard
Caused By: The servers are currently down for maintenance or an update.
LazyBeard
Caused By: You have been removed from the active game session due to lack of activity.
As things stand, that's all of the Beard Error messages we've seen so far, and all of those with causes and solutions listed by Rare itself. If none of the solutions work, ultimately time is the only healer. Take a break, and come back to the game and try restarting it completely every now and then, and eventually the problem will be resolved.