Sea of Thieves installation - unlock times, how to download Sea of Thieves on PC and Xbox One
How to and when you can download and install Sea of Thieves, however you're playing.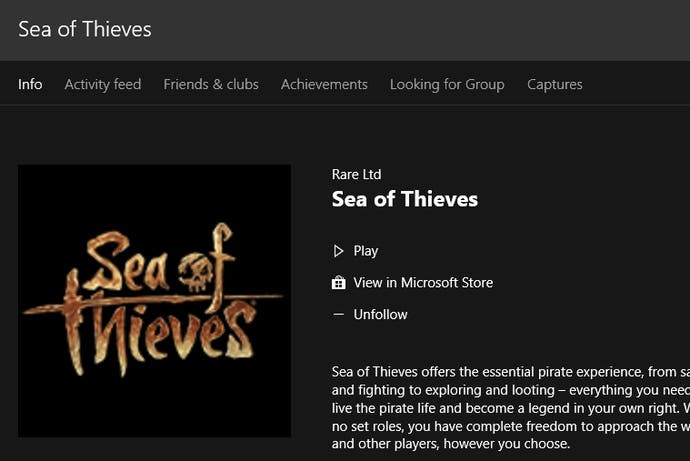 The Sea of Thieves installation method was, especially on PC, pretty awkward back during the closed betas, with players being forced through various Microsoft Store-shaped hoops and multiple windows (no pun intended) just to get it going.
Thankfully however, that's changed, with developer Rare drastically streamlining the process for the game's launch. Hooray!
Here on this page, you'll find our quick and dirty guide explaining how to install Sea of Thieves on PC and Xbox One just in time for the game going live, along with any other useful info you need on the installation process in general, including the Sea of Thieves unlock time for when you can play it wherever you are.
Sea of Thieves unlock time - when can you start playing Sea of Thieves?
Sea of Thieves unlocks at midnight in your country's easternmost timezone, as Monday 19th March turns to Tuesday 20th March. So if you're in the United States for instance, that's whatever time it is where you are when it hits midnight EDT! Here's a quick list of unlock dates and times for various regions:
Sea of Thieves unlock times
UK, Ireland and Portugal - 12 midnight Monday 19th / Tuesday 20th
US EDT - 12 midnight Monday 19th / Tuesday 20th
US CDT - 11pm Monday 19th
US MDT - 10pm Monday 19th
US PDT - 9pm Monday 19th
US Alaska - 8pm Monday 19th
US Hawaii - 6pm Monday 19th
How to install Sea of Thieves on PC for both game pass players and owners
It's dead simple this time thankfully! There are two ways you can own Sea of Thieves, however: through an Xbox Game Pass subscription and through buying the game itself.
The main difference is that Game Pass owners can actually get into the game and play early - we have access right now at the time of writing, before the game's official unlock time - but the issue is that you can't actually download the game unless you bought and own it the old fashioned way.
Interestingly, in a weird sort of overlap, we got a subscription to Xbox Game Pass before we then got the full game itself - in doing that, we were able to download it, like we'd preordered, but gain access right away, like we only owned it through Game Pass.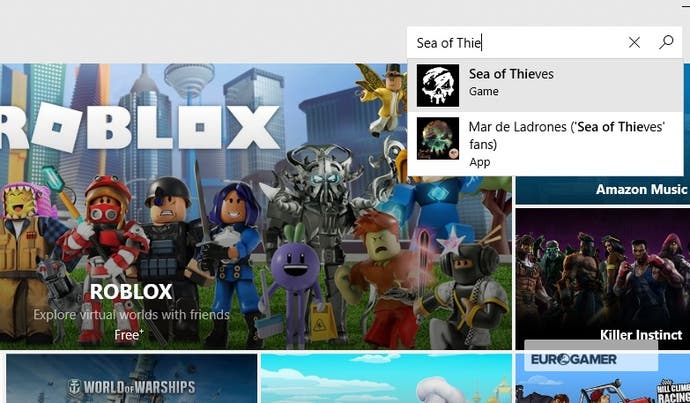 Either way, unless you get lucky or are perhaps willing to tweak with your location settings and set yourself to living somewhere further "ahead" in time like New Zealand, you're probably going to be waiting until the official unlock times we listed above. With that in mind, here's how to download and install it so you're ready to play as soon as possible.
1. Go to the Microsoft Store (search for it in your taskbar if it's hard to find).
2. In the top-right search bar, search for "Sea of Thieves" - it may show up as a suggested term after you're halfway through typing.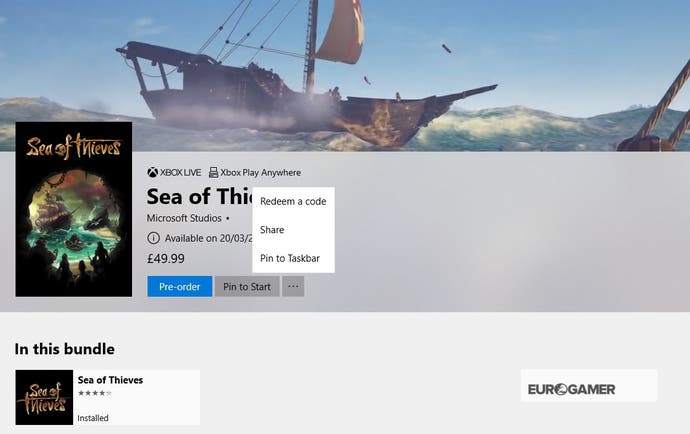 3. Click on that and you'll be taken to the game's page. Regardless of whether you played the betas before or not, you need to redownload the game again from scratch, so from here, click the little "..." symbol to the right of the game's name.
Click "Redeem a Code" and enter the code you got for the digital pre-order when prompted, and it'll start downloading! When it's done you can find it in the Xbox App on PC, or just by seraching for it in the Windows search bar.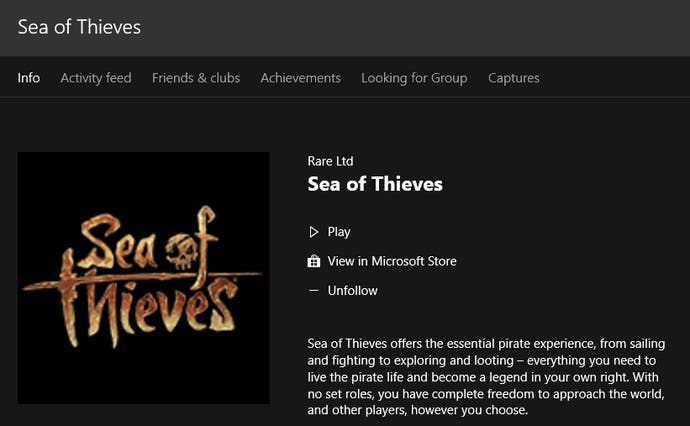 Job done! That was a bit easier than before, thankfully.
---
The first season has arrived! Learn about all Season 1 Battle Pass rewards and everything else added in the Sea of Thieves patch notes. New to the game? Learn what to do in Sea of Thieves and take take part in the Maiden Voyage tutorial, which teaches you the essentials of sailing and ship battles. It's also useful for beginners to know how to survive fights with skeletons and the kraken. Elsewhere we have advice on how to get easy gold and doubloons, complete skeleton forts and The Shroudbreaker, take part in fishing in Sea of Thieves and Sea of Thieves island maps.
---
How to install Sea of Thieves on Xbox One
Here's how to do get everything installed for Sea of Thieves on Xbox One (thankfully it's just as easy as on PC!). Note that as it's cross play, you can also follow the same steps as above to redeem your code in a browser version of the Microsoft Store, and even set it running on your Xbox from there.
1. Head to the Home screen by pressing the Xbox button on your controller and head to Store from there.
2. From the Store tab, simply head down to the little "Redeem a Code" icon in the lower part of that page, and select it.
3. Enter your Sea of Thieves code, continue through the prompts, and then wait for it to download, and you're ready to go!
If you're having any trouble, try downloading it from a separate browser like we mentioned above, here, at the Microsoft Store page itself.
Remember though, if you're an Xbox Game Pass subscriber but not an owner of the full game, you're probably not going to be able to pre-load it unless you also pre-ordered the game too!