Resident Evil: ORC a response to move and shoot control complaints
"We always get dinged for that in reviews."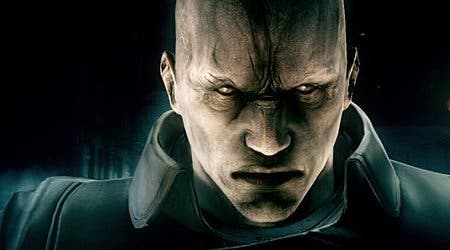 Third-person action shooter Resident Evil: Operation Raccoon City is a response to fans who complained about the controls in past Resident Evil games, Capcom has said.
RE: ORC sees players assume control of a member of the Umbrella Special Forces in a four-player co-op campaign and eight-player versus multiplayer.
It represents a drastic shift in gameplay for a series that has traditionally focused on horror.
"There's a middle range there of people who played Resident Evil 4, played Resident Evil 5 and are like, well, I liked it but the controls were so clunky," producer Mike Jones told Eurogamer.
"And we always get dinged for that stuff in reviews. So we said right, let's f***ing do it. Let's just make a TPS game and hopefully people will like it."
RE: ORC is developed by Canadian studio Slant Six, the maker of a number of SOCOM games. It is the first Resident Evil game developed outside of Japan.
Capcom this week insisted it was still confident in the game despite lowering its sales expectations from 2.5 million to two million copies.
Jones admitted the game was a huge risk on Capcom's part, but said it was essential for the Resident Evil brand to attract more casual gamers.
"We know there's a bunch of Resident Evil fans who just want survival horror," he said. "They just want Revelations. Or they just want Resident Evil 2 remake or whatever it is. So, those guys may not be happy with it.
"This particular title is really high risk, it's really scary. We're developing outside of Japan. It's the first time the developer is doing cross-platform, cinematic, story-driven development. We're doing TPS gameplay in the Resident Evil universe, which is brand new. Any time you take that many risks it's scary in a creative sense and a business sense.
"You're dumping a lot of money. It costs more and more money to develop these games now and if people don't like it or aren't interested in it, it's bad news. We're going out on a limb, but we've got a lot of positive feedback. We're excited. We're hopeful it's going to sell well."
Jones added that Capcom chose Slant Six for development duty because it didn't feel capable of making a third-person shooter up there with the likes of Gears of War and Uncharted.
"The reason we are stepping outside of our comfort zone this time is because we wanted to create a TPS action experience that Westerners were going to enjoy and was going to be familiar with them," he said.
"The Capcom Japan dev teams didn't feel confident they could made a shooter that people felt they could pick up and play that were used to playing Gears of War or Uncharted. Slant Six, with their experience with SOCOM, as well as their online tech, were a good fit. They also made us a great prototype. They brought a lot to the table in terms of, what is a TPS, what's going to be cool about this game, what's going to be cool about the Special Forces guys?
"And they're all huge Resident Evil fans. So they wanted to make the licker look just right. They wanted to make the Nemesis boss battle cool. Basically, Capcom leveraging their master of the canon, the characters, the design, the animation, and Slant Six's history with TPS and their tech, we just put it all together.
"We're hoping it will appeal to more casual action fans and hopefully people who haven't even played Resident Evil before. We want to invite people into Resident Evil who have never played Resident Evil before. That's one of the reasons for going so far outside of Japan to do that."