Star Wars: Battlefront sequel files hidden on Resident Evil: Operation Raccoon City disc
Hoth stuff.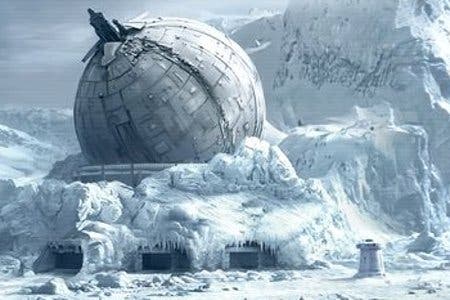 Resident Evil: Raccoon City developer Slant Six was working on a Star Wars: Battlefront sequel, according to hidden files unearthed on Raccoon City's disc.
The data (uncovered by BetaGames and posted on NeoGAF) contains in-progress artwork for a Hoth level, hidden in a folder named "Luke". A character model showing Luke in his orange pilot jumpsuit is also viewable.
"It is the morning of the Imperial assault on the Rebel base on Hoth," reads a chunk of text viewable on the concept art. "The wreckage of a downed Victory Class Star Destroyer is the setting for one of the first battles over Echo Base and the future of the Rebellion hangs in the balance."
The evidence tallies with a Kotaku report from January 2010 stating that the SOCOM developer was working on an online-only Battlefront game. Simply named Star Wars: Battlefront Online, it was claimed to be in early pre-production.
The future of the Star Wars: Battlefront series has long been in question. In 2008 LucasArts reportedly halted work on a fully-fledged Battlefront 3 after two years of development by UK TimeSplitters studio Free Radical - a decision which directly proceeded that studio's collapse and buyout by Crytek.
Evidence uncovered earlier this year suggests Battlefront 3 is now in the works at Legendary: The Box developer Spark Unlimited. Teasing Star Wars-themed tweets and LinkedIn job descriptions suggested a reveal was not far, far away.