Dragon's Dogma scales reach 1.05 million units
Everything's looking up for Capcom.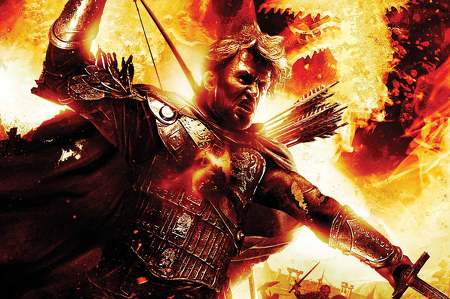 Dragon's Dogma sales are 1.05 million, according to Capcom's bright and cheery April-June 2012 financial report.
Most of that success came from Japan, where Dragon's Dogma "exceeded expectations" - although the game "struggled abroad".
We knew at the end of June that Dragon's Dogma had shipped more than 1 million copies, and that there would be more Dragon's Dogma games made as a result. That's a stance echoed in today's financial report, which declared the stage set "for creating a series of titles".
Dragon's Dogma was a big bet for Capcom, having been made by the largest dev team ever assembled by the publisher. The open world action role-playing game was awarded 7/10 by Eurogamer.
Capcom also singled out the 450,000 sales of Resident Evil: Operation Raccoon City, which Eurogamer awarded 4/10.
Capcom went on to praise, err, the praise that Resident Evil 6 received around E3 time, which was exactly when Eurogamer's own Resident Evil 6 preview was written.
Capcom also patted itself on the back for "aggressively" launching DLC for major games.
Capcom's net profits climbed 300 per cent to £11 million for April-June. Total money made was £151 million. The "recovery trend" in home video game sales, as well as strong online and mobile sales, helped achieve this.