Resident Evil 2's UK Collector's Edition contains a 12" Leon
And it'll cost £230.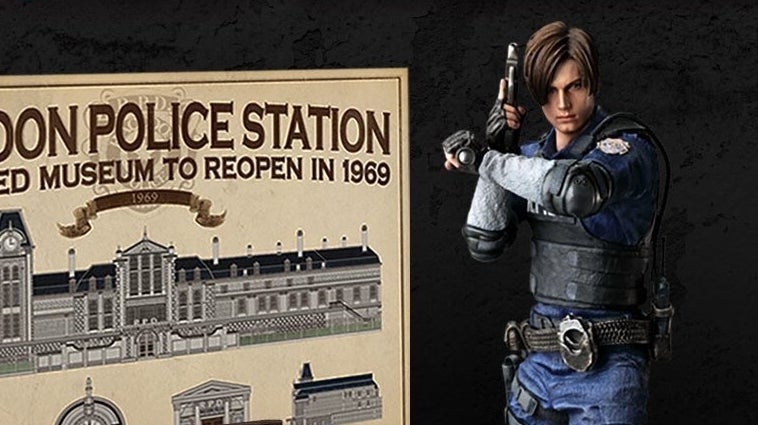 Capcom has confirmed the existence of a fancy (if familiar) Resident Evil 2 Collector's Edition for PS4 and Xbox One in the UK - which contains, among other things, a poster, some keys, and a 12" Leon.
Resident Evil 2's UK Collector's Edition is admittedly not quite as fancy as the top-tier special edition available in Japan, which contains a vintage-style bluetooth keyboard inspired by the classic Resident Evil typewriter save points. On the plus side, the UK edition doesn't feature the same 75,000 yen/£530 price tag either.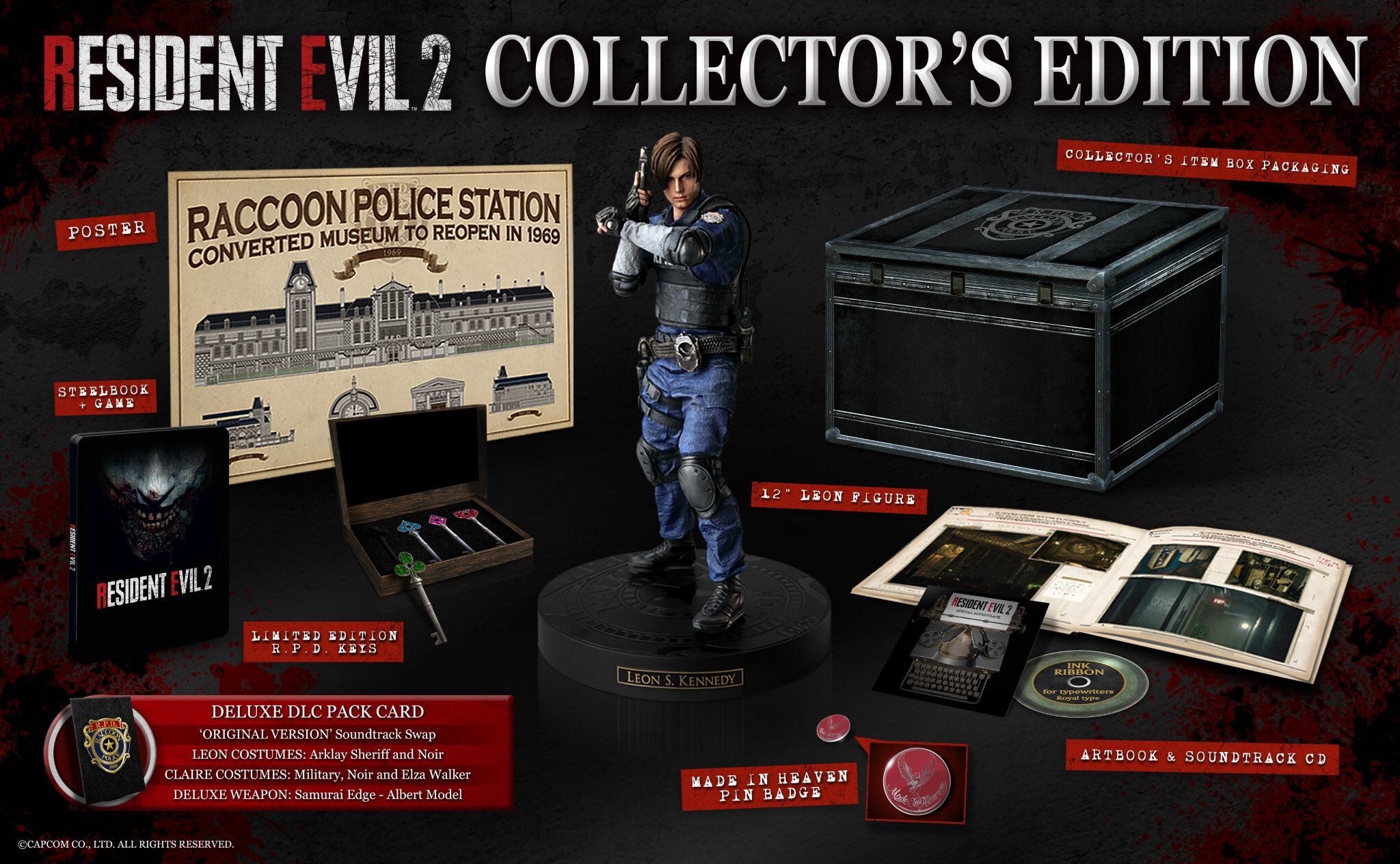 Instead, Capcom's UK offering is very similar to one of its (many) other Japanese special editions, this one featuring the aforementioned 12" Leon, in imposing figurine form, a classic-style Raccoon Police Station poster, a box of actually-rather-nifty police station keys (complete with playing card suit motifs), plus an art book, soundtrack CD, and a Made in Heaven pin. The latter being inspired by the design on Chris Redfield's jacket.
Rounding out the UK Collector's Edition, there's a Deluxe DLC Pack card, which grants access to an "Original Version soundtrack swap", the Samurai Edge "Albert Model" weapon, Arklay Sheriff and Noir costumes for Leon, plus Military, Noir, and Elza Walker outfits for Claire. You'll also get a shiny box to put the whole lot in.
Be warned, however: if you're eager to get your hands on a 12" Leon, plus the other gubbins included in the Resident Evil 2 Collector's Edition, it'll set you back around £230. You could, of course, simply opt for the considerably cheaper standard version when the Resident Evil 2 remake release on PS4, Xbox One, and PC on January 25th next year.