Capcom's selling a £530 official Resident Evil 2 remake typewriter-style keyboard
Ribbon hell.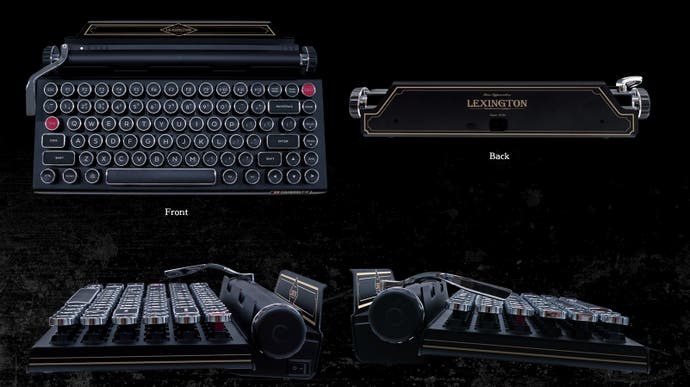 Capcom's selling an official Resident Evil 2 typewriter-style keyboard - in Japan.
The 75,000 yen (around £530) Lexington vintage typewriter bluetooth keyboard is inspired by Resident Evil's famous old-school save system. In the early Resident Evil games, you saved by using an ink ribbon item with a typewriter found in a safe room. Here's how it looks in the Resident Evil 2 remake.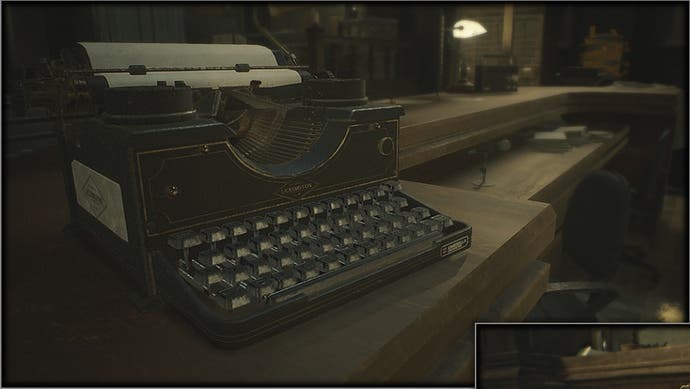 Capcom's gone for a full-on retro feel with the keyboard, which can be used with smartphones, tablets and PCs. The return bar functions as an Enter key, and by turning the knob attached to the left and right of the keyboard, you can adjust the volume and scroll up or down a page.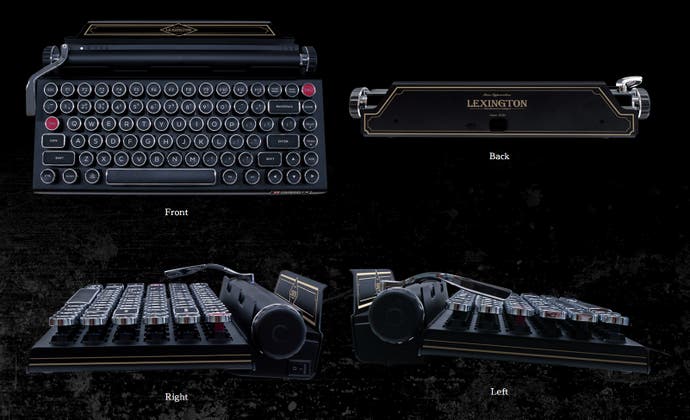 You can get the typewriter as part of a variety of special editions of the Resident Evil 2 remake, which come with ink ribbon masking tape. They're up now on Capcom Japan's website.
Unfortunately, it looks like the typewriter is for sale in Japan only, at least for now. Capcom has yet to announce a Resident Evil 2 remake European collector's edition, but we know the North American collector's edition, which comes in a Raccoon Police Department item box, includes a Leon S. Kennedy figurine, art book and a RPD poster.
But, let's be honest, for pure, unadulterated nostalgia, it's the typewriter you want. They really don't make them like they used to!