Red Dead Redemption 2 Landmarks of Riches Treasure Map locations
How to start - and complete - the PC exclusive treasure hunt.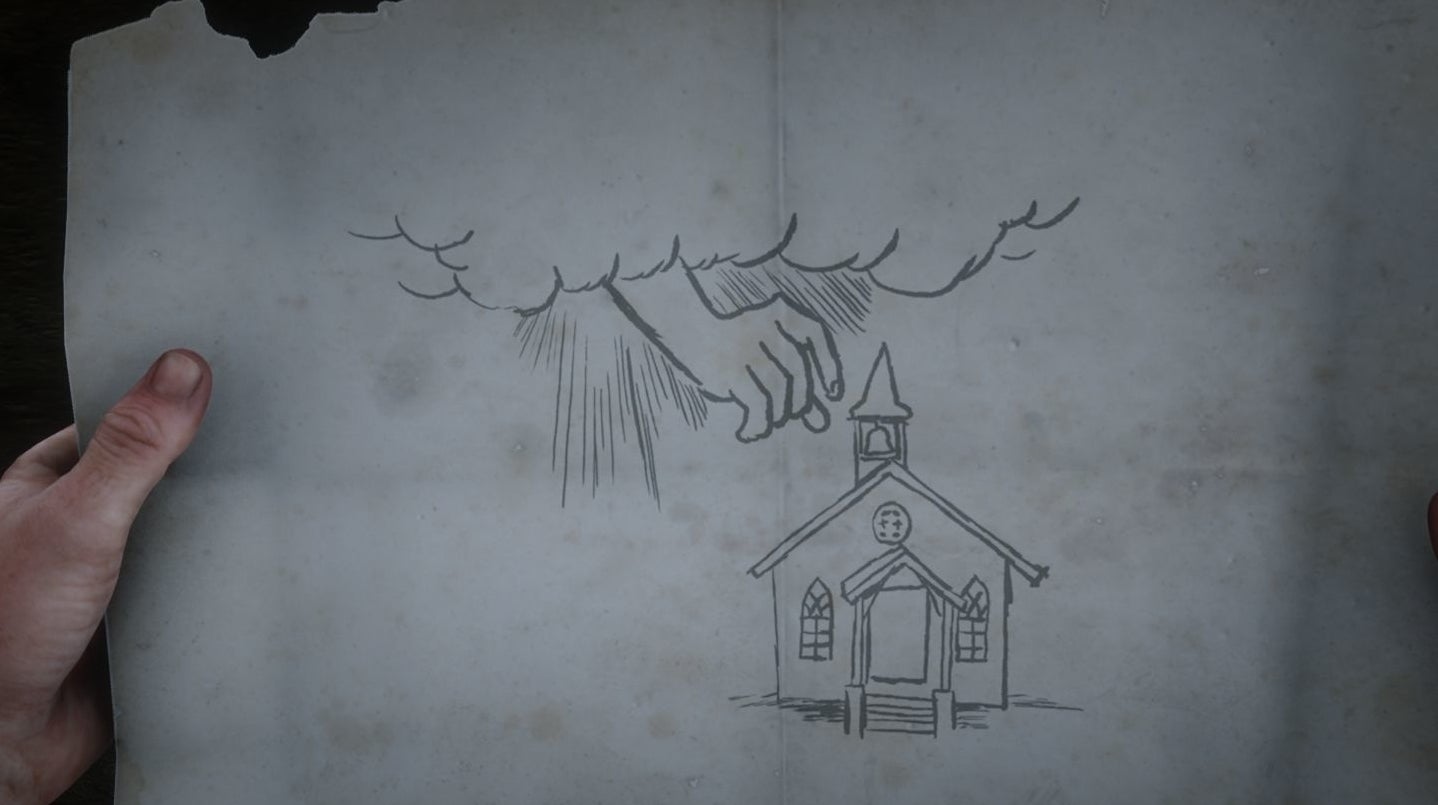 Red Dead Redemption 2's Landmarks of Riches Treasure Map was added especially for the PC release.
It's an optional questline that has you journeying all over the map and visiting some of the wonderful easter eggs that the game contains.
This quest seems to be available from Chapter 2 onwards, although we did it while we were in Chapter 3. There are no other requirements though, so feel free to get it started nice and early so you can get a helpful cash injection to fund your gang.
On this page:
For more help, our Red Dead Redemption 2 walkthrough explains the requirements for fully completing the game's many story missions.
How to start the Landmarks of Riches Treasure Map quest
To get this one underway, all you have to do is track down the location of the first Landmarks of Riches Treasure Map.
It's possible you'll need to have finished Chapter 2 before doing it, but the first map is actually quite close to a couple of quests in that Chapter anyway, so feel free to have a look.
It's definitely available from Chapter 3 onwards though, so if you've already made it that far then feel free to get this one started.
Landmarks of Riches Treasure Map 1 location
The first map is inside the Obelisk point of interest to the north-west of Strawberry in West Elizabeth.
Go past the Owanjila and continue off-road north-east once the road turns north and you'll see the Obelisk standing proud atop a hill. Check around the back of it to find the map.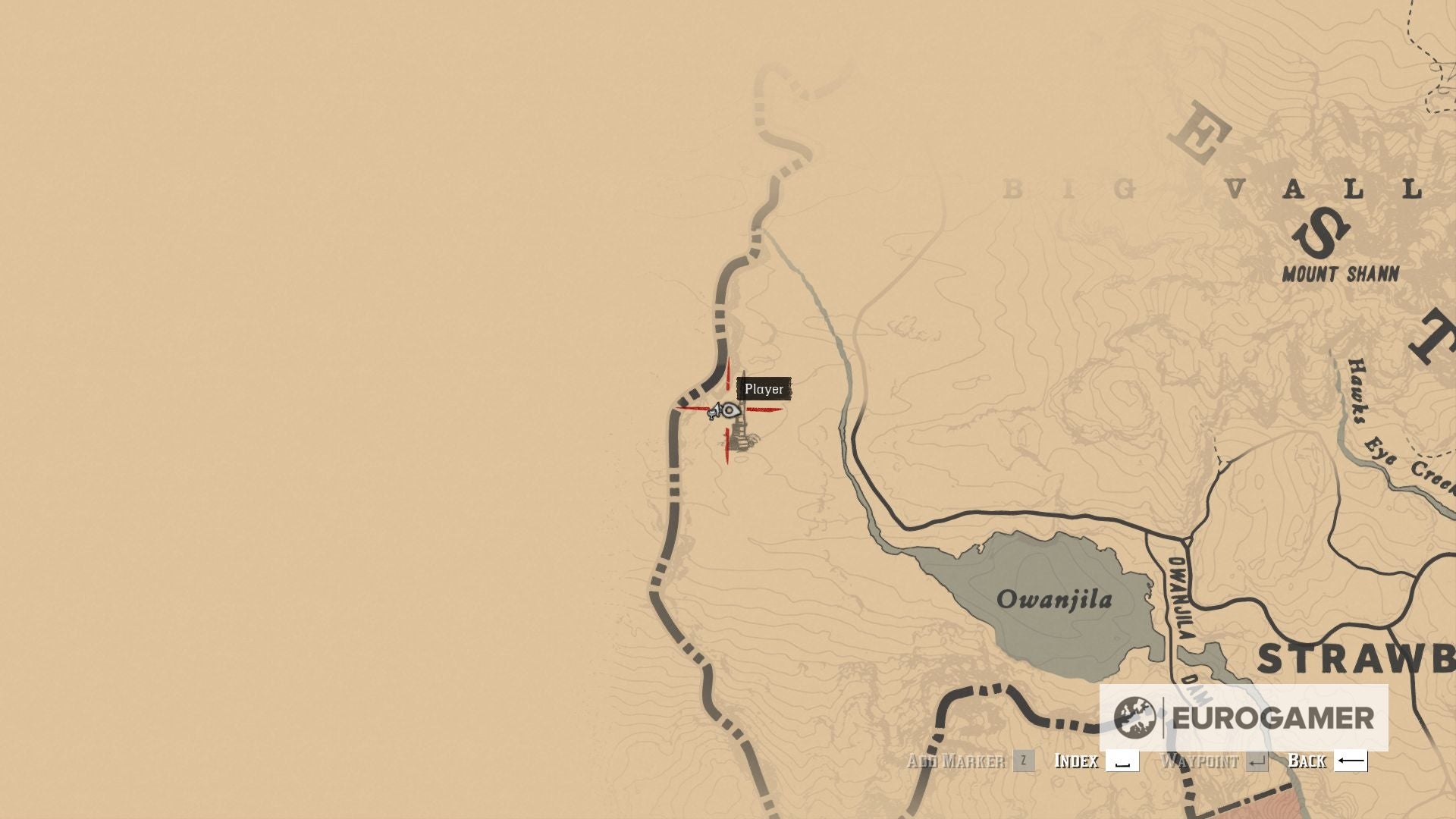 Landmarks of Riches Treasure Map 2 location
The map shows the hand of God seemingly descending to a church and pointing at the bell atop the building.
Well, this is a reference to the Tiny Church in Lemoyne. Head to Lakay, and you'll see the tiny building there. Jump on top of it and investigate the bell for the next map.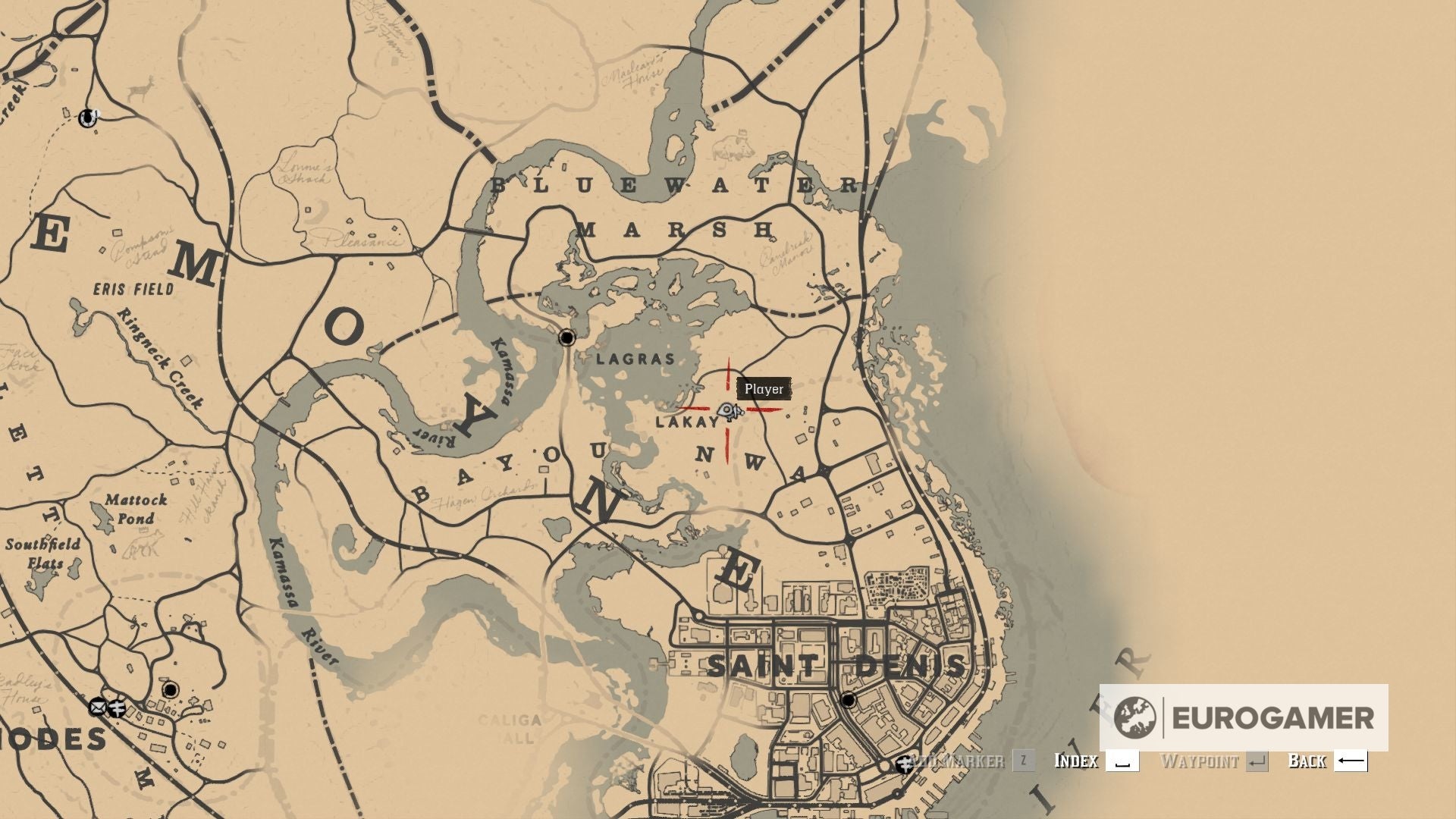 Landmarks of Riches Treasure Map 3 location
The last map showed a strange turtle with a hole in it and some loose boards. This is obviously (not obvious) the Mysterious Hill House that sits on a mountain to the north-east of Fort Wallace and Bacchus Station.
Head to the location, and you'll see the strange Hobbit house with the turtle symbol above the door. Head around to the right-hand side of the building and jump up to find a broken window. Search it for the next Landmarks of Riches Treasure Map.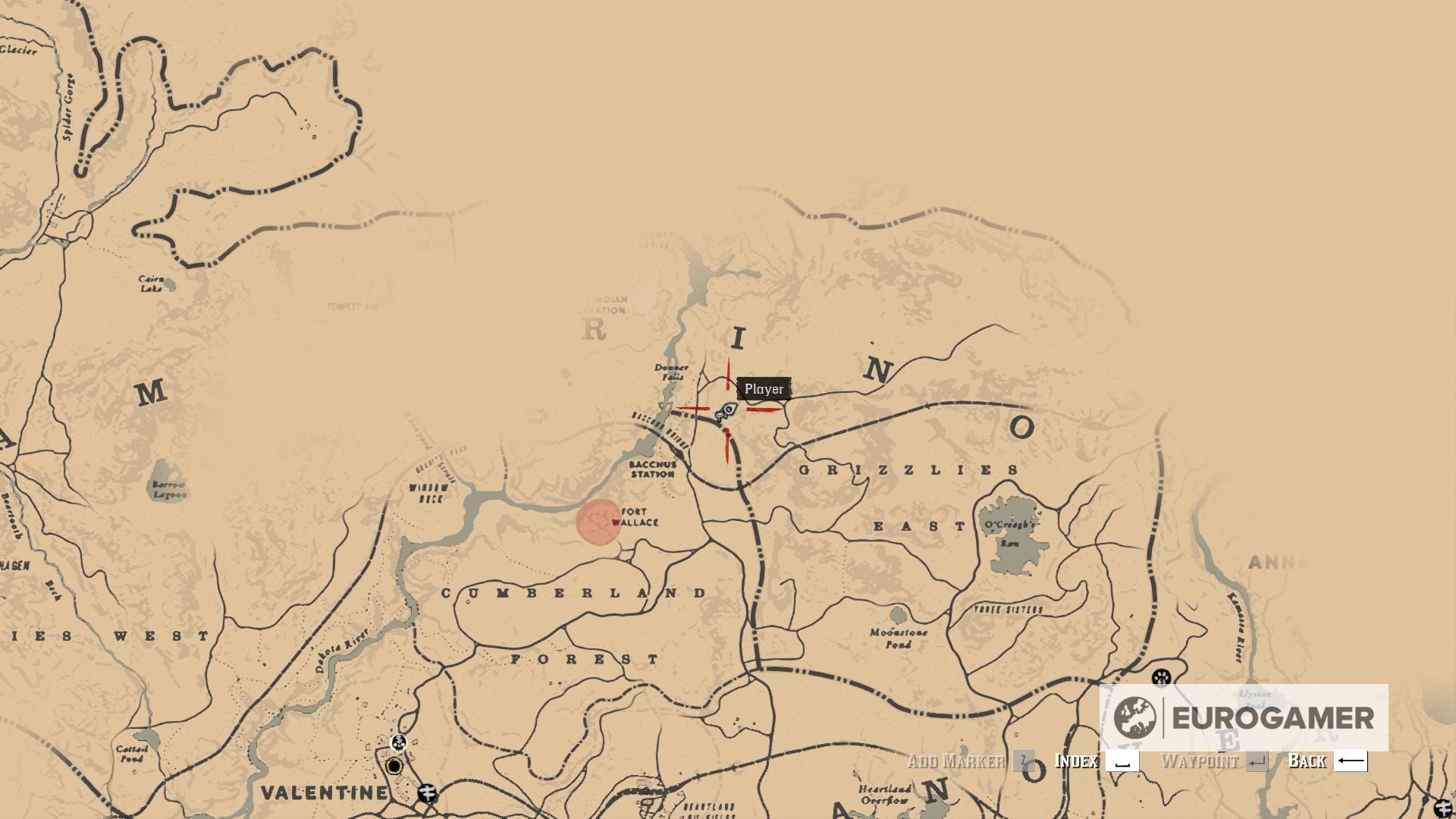 Landmarks of Riches Treasure Map 4 location
This clue might be the hardest to find. It merely shows a cannon and a tree with a hole in it. This is a reference to Bolger Blade, which is the site of a great battle.
You'll have to have a look around for this particular one, but you'll find the tree near a broken cannon just south of the L in Blade on the map. Look inside the tree for the final clue.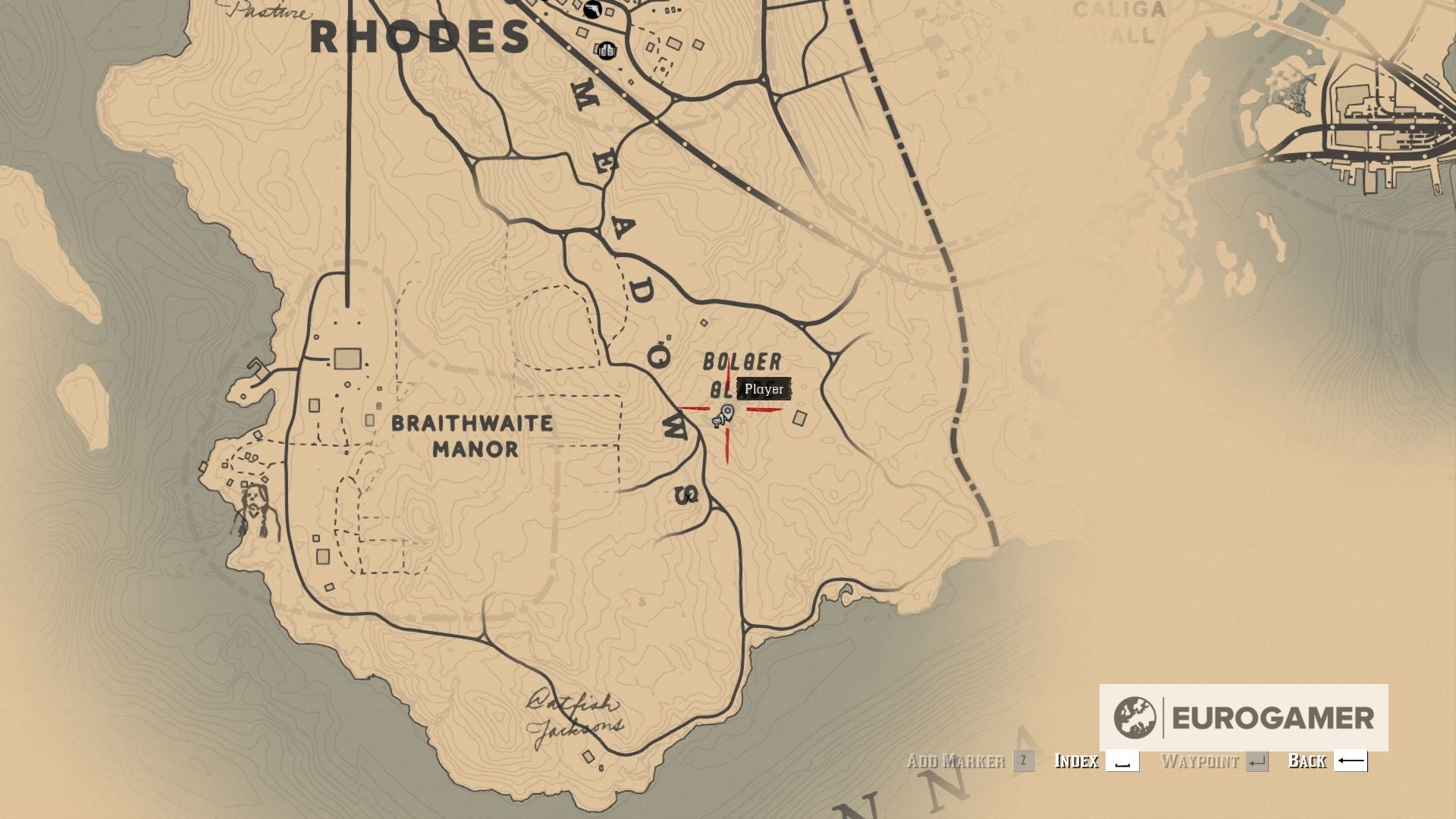 ---
The PC version has seen several new additions, including a photo mode, Landmarks of Riches Treasure Map, The Elemental Trail Treasure Map and the End of the Earth mission. If you're looking for more help in general, our Red Dead Redemption 2 mission list walkthrough can help provide pointers with the story. If you're looking for things to find, there are Killer Clue Piece locations, High Stakes Treasure Map locations, Jack Hall Gang Treasure Map locations, Red Dead Redemption 2 Le Tresor Des Morts and the Poisonous Trail Treasure Map locations too. Our in-depth systems explainers includes hunting perfect pelts, hides and skins as well as all Legendary Animal locations and Legendary Fish locations, or all Gunslinger locations, too. Finally, here's a list of Red Dead Redemption 2 cheat codes .
---
Final Landmarks of Riches Treasure location
The final clue shows a mountain and a clock, which is obviously (again, not obvious) the Sundial atop Mount Shamm in West Elizabeth.
Make your way up the mountain on horse until you can see the sundial itself, you'll need to climb up the final part on foot to get to the sundial.
Then, search under a rock for your prize; 6 Gold Bars, which is a whopping $3,000 once you've sold them to a Fence.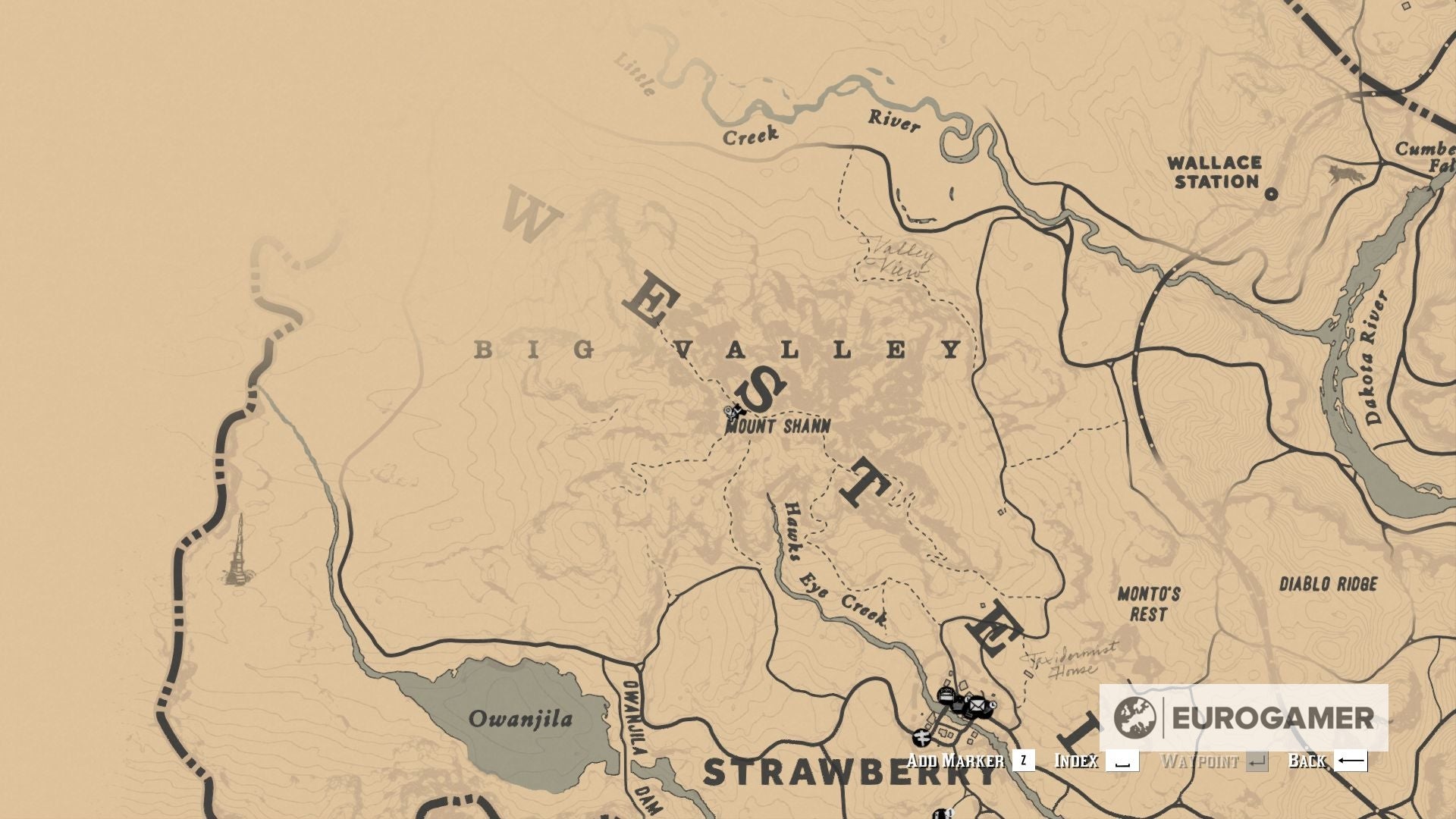 ---
Looking for more things to find and collect Red Dead Redemption 2? We recommend the following:
Treasure Maps:
Collectables:
Will you support Eurogamer?
We want to make Eurogamer better, and that means better for our readers - not for algorithms. You can help! Become a supporter of Eurogamer and you can view the site completely ad-free, as well as gaining exclusive access to articles, podcasts and conversations that will bring you closer to the team, the stories, and the games we all love. Subscriptions start at £3.99 / $4.99 per month.