Red Dead Redemption 2 Le Tresor Des Morts Treasure Map locations
How to start - and complete - the pre-order exclusive treasure hunt.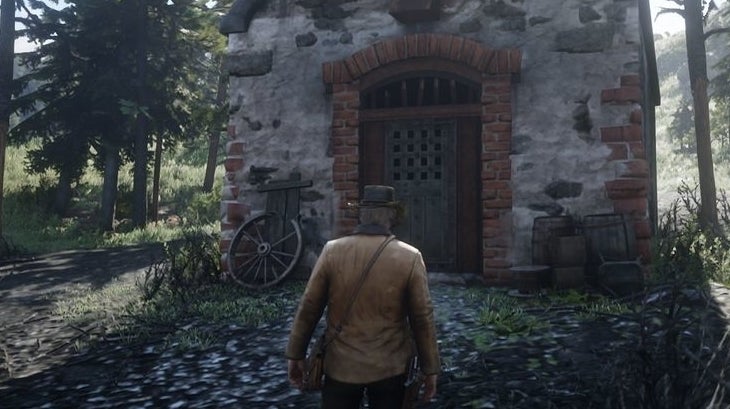 Red Dead Redemption 2's Le Tresor Des Morts is a pre-order exclusive Treasure Map that's waiting to be discovering in the early part of the game.
Of course, it's one thing knowing that this awaits you somewhere in the game, it's a very different thing actually finding it.
That's why you'll need to know how to find the Le Tresor Des Morts location in order to find the treasure at the end - which, without spoiling specifics, is a very useful way to make money in Red Dead Redemption 2 nice and early.
On this page:
For more help, our Red Dead Redemption 2 walkthrough explains the requirements for fully completing the game's many story missions.
How to start Le Tresor Des Morts Treasure Map quest in Red Dead Redemption 2
Starting this treasure hunt requires you to have finished the mission Eastward Bound, which means you'll need to be in Chapter 2.
Once you are, the good news is that you can complete this particular hunt with very little effort, all you need to know is where to find things.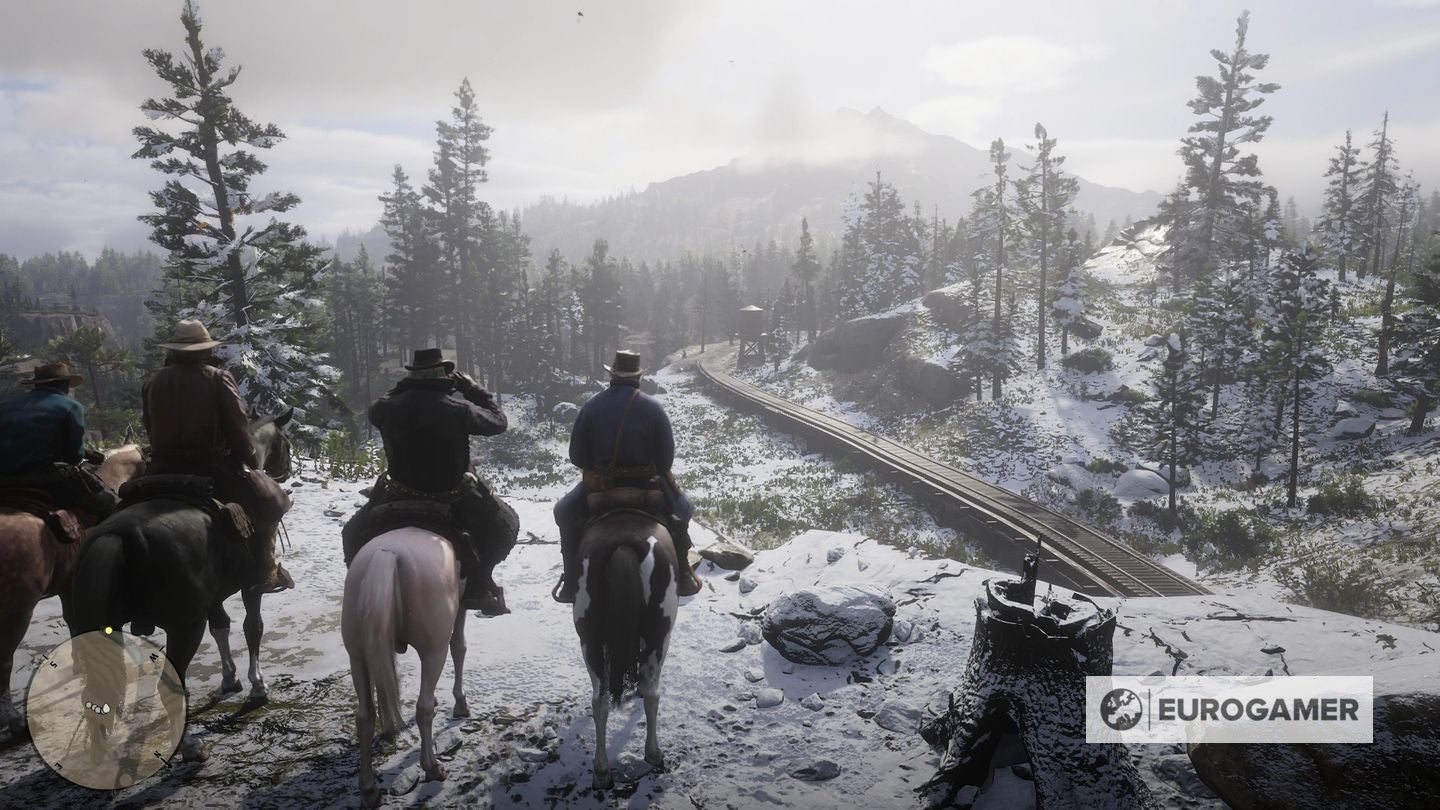 Le Tresor Des Morts Map 1 Location
Just to the east of your camp in Horseshoe Overlook is a burned-out village called Limpany. Head over to the village, and you'll see that there are only two buildings still standing.
Before you get the map, it's worth going inside the Sheriff's building and checking the lockbox under the desk inside, as you'll find a Gold Bar here.
Once you've done that, head over to the other building and go inside, go into the left-hand cell and pick up the map to start this treasure hunt in earnest.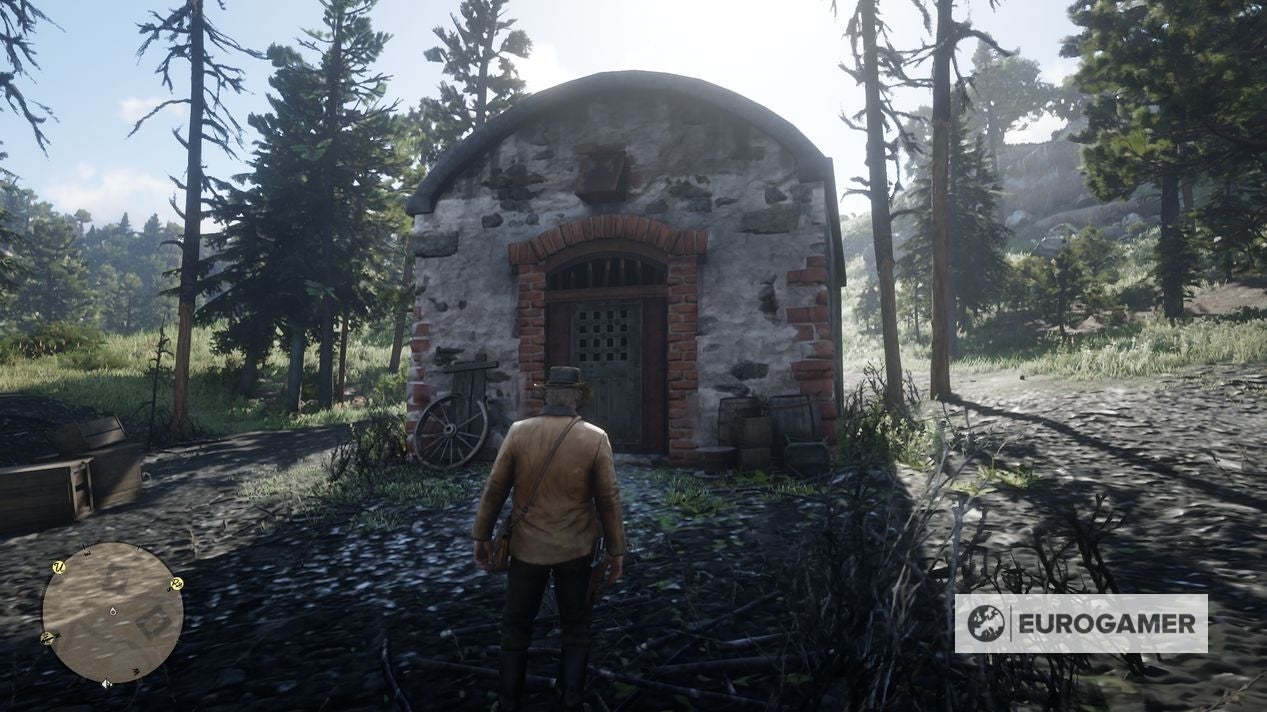 You'll see that the map appears to be pointing to some kind of dock and then a tunnel of some sort. Well, it's tough to tell from this image alone, but we're off to a place called Saint Denis.
Le Tresor Des Morts Map 2 location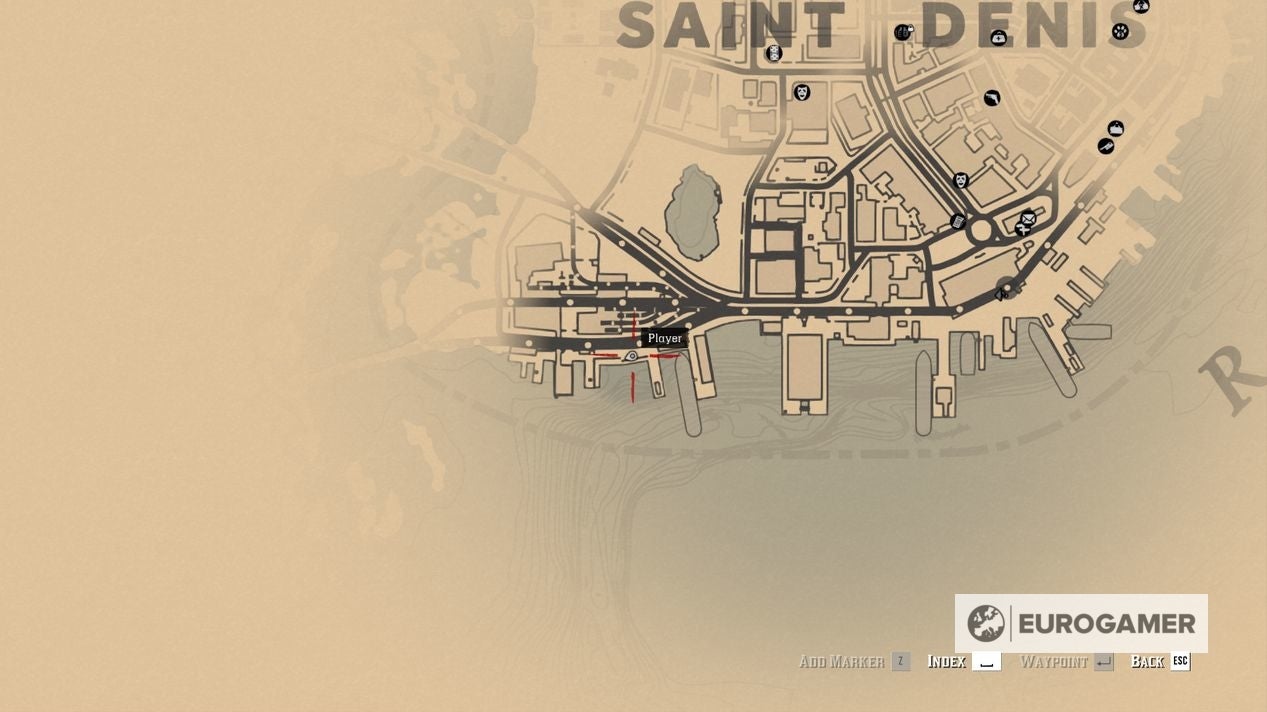 Getting to Saint Denis is actually very easy if you're willing to spend a small amount of money on a train ticket.
While fast travelling in Red Dead Redemption 2 can be a little awkward, trains are available from the get-go and can take you to places you've never been. This includes Saint Denis. Simply head to a train station and buy a ticket there.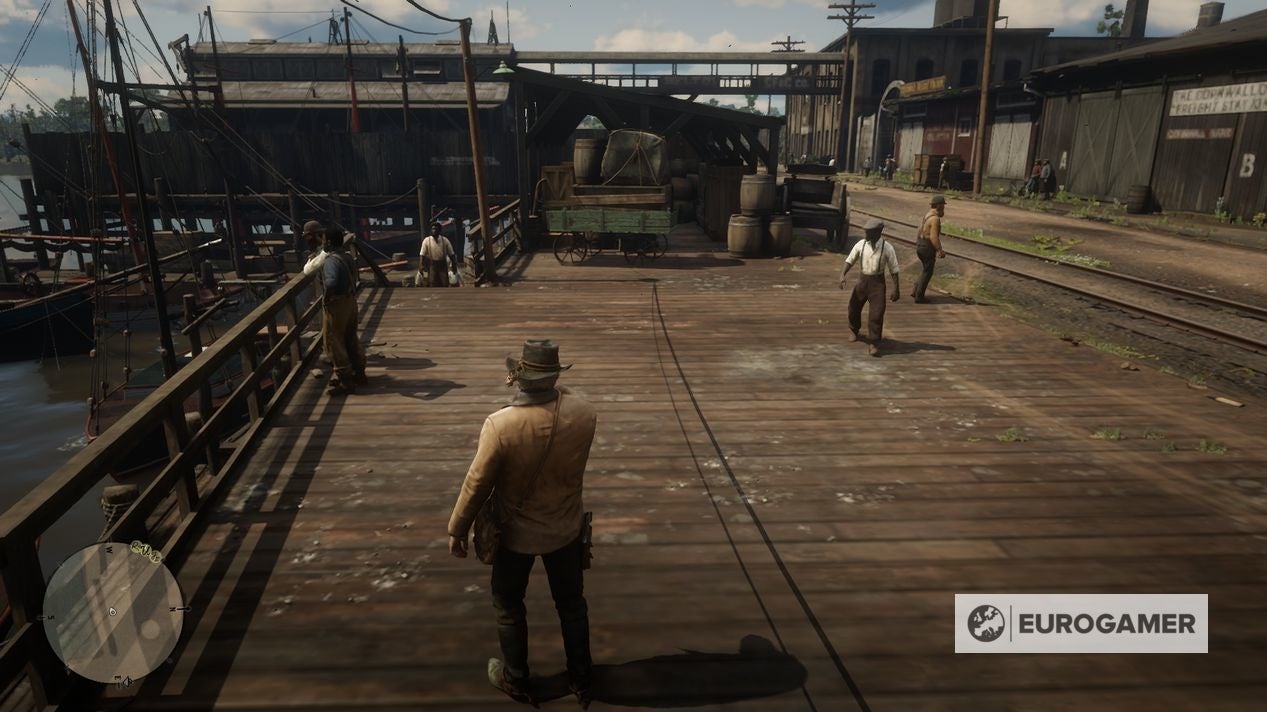 Once you arrive, you'll need to head east to the point marked on the map. You want to head down the steps on the left and then stick to the wall on your right, drop into the water, and carry on until you find the metal doors on your right.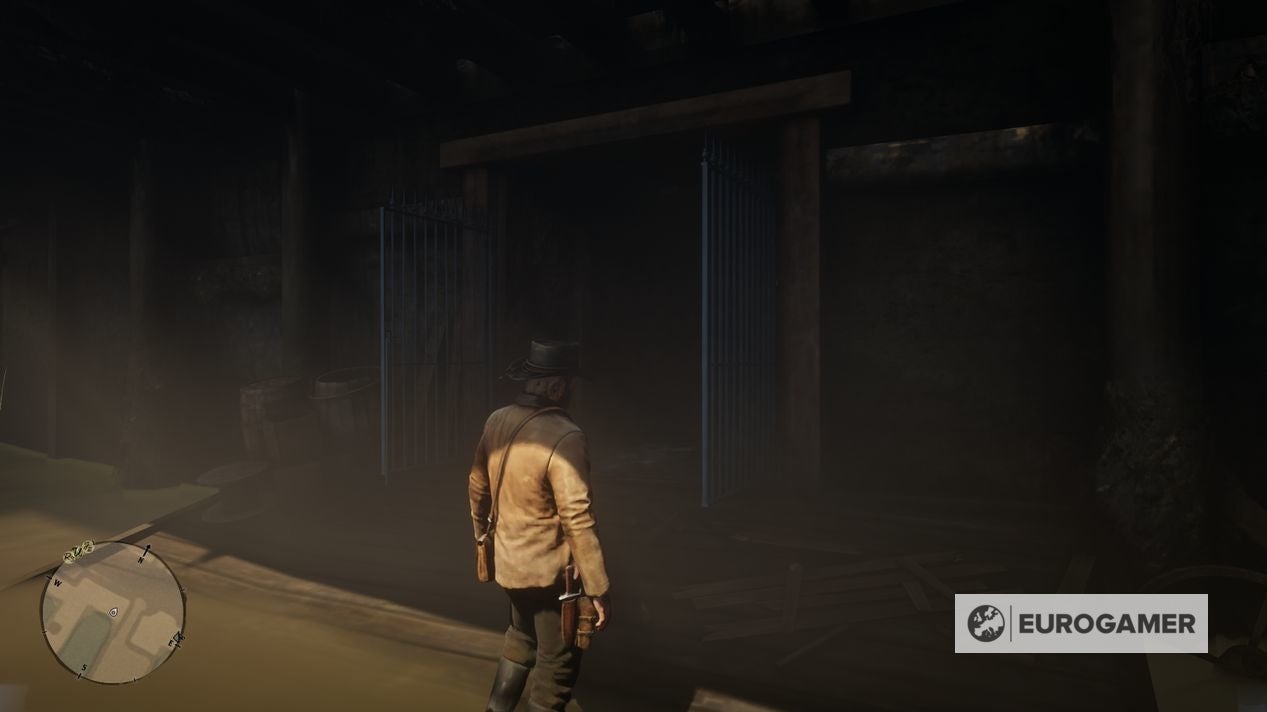 Head inside until you reach the beam marked with an X, and you get the prompt to search.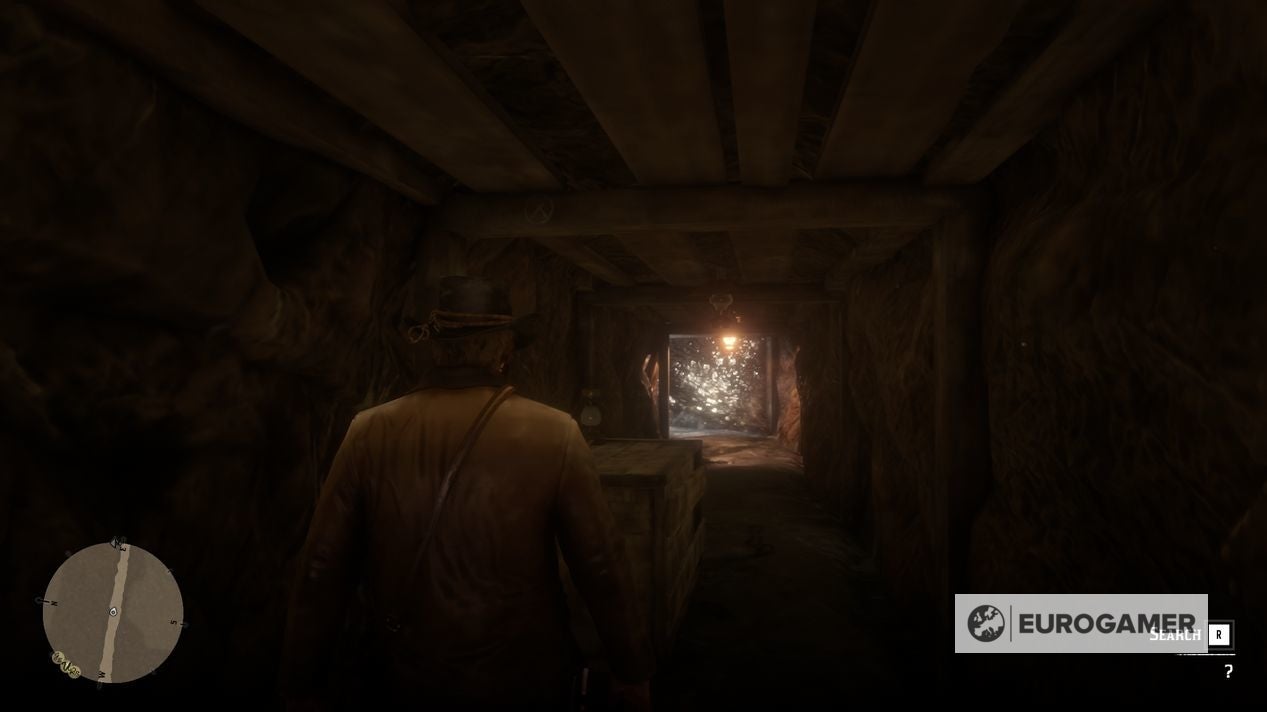 Do so, and you'll reveal the second map, although it's more of a clue with a doodle on the back. The clue is a riddle which says:
Where the floods rise up,
But the dead stay dry,
And the colored light falls,
When the sun's in the sky.
There to your left you'll find our wealth,
It's no good to us without our health.
Solving this might lead you to the conclusion that you need to find a graveyard and a stained glass window. If not, then this answer probably did. We are off to the cemetery in the north of Saint Denis.
---
The PC version has seen several new additions, including a photo mode, Landmarks of Riches Treasure Map, The Elemental Trail Treasure Map and the End of the Earth mission. If you're looking for more help in general, our Red Dead Redemption 2 mission list walkthrough can help provide pointers with the story. If you're looking for things to find, there are Killer Clue Piece locations, High Stakes Treasure Map locations, Jack Hall Gang Treasure Map locations, Red Dead Redemption 2 Le Tresor Des Morts and the Poisonous Trail Treasure Map locations too. Our in-depth systems explainers includes hunting perfect pelts, hides and skins as well as all Legendary Animal locations and Legendary Fish locations, or all Gunslinger locations, too. Finally, here's a list of Red Dead Redemption 2 cheat codes .
---
Le Tresor Des Morts treasure location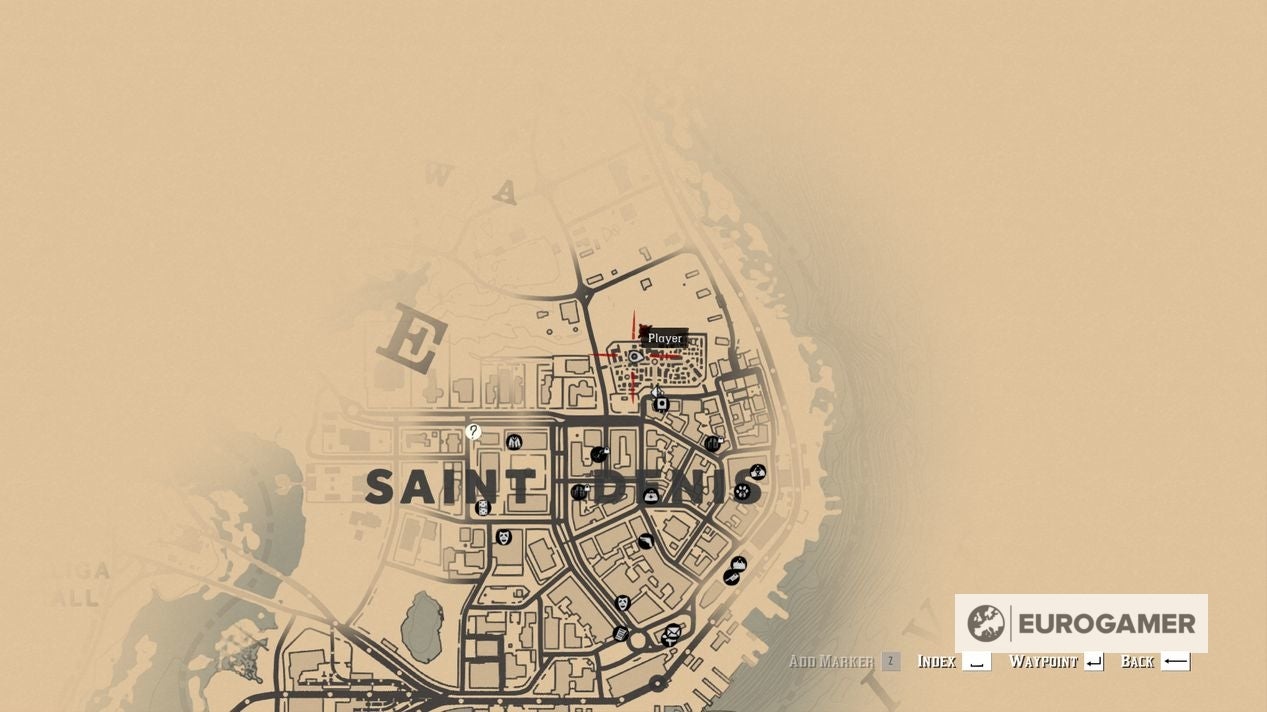 Once you enter the graveyard you'll want to look to your left; you should see a building with a stained-glass window.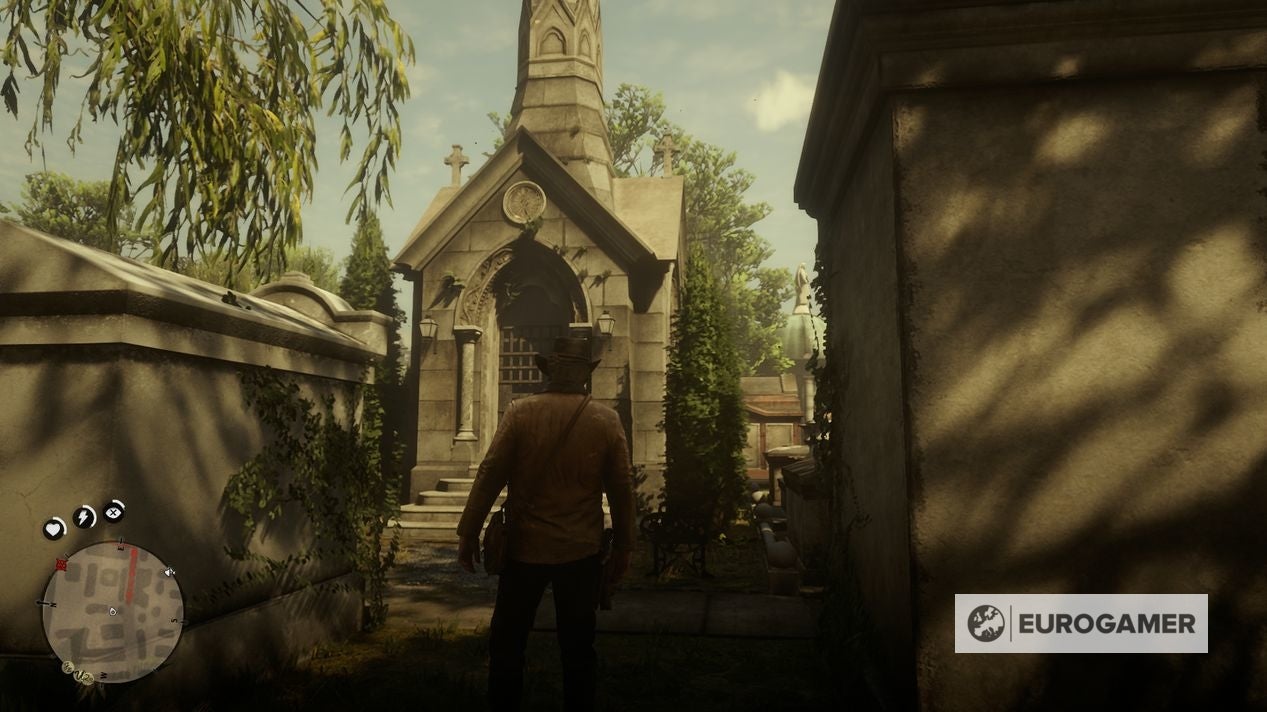 Go on inside and search the middle plaque on the left-hand wall for your reward; a very impressive 6 Gold Bars.
If you choose to do this as soon as you've started Chapter 2, then you'll be able to sell these to a fence for a huge money making headstart on the rest of the game.
There's even a fence just to the south-east of where you are now too - what a fortuitous coincidence.
---
Looking for more things to find and collect Red Dead Redemption 2? We recommend the following:
Treasure Maps:
Collectables: