Project Cars' new DLC might be its best yet
Classic Team Lotus cars introduced alongside a brace of classic tracks.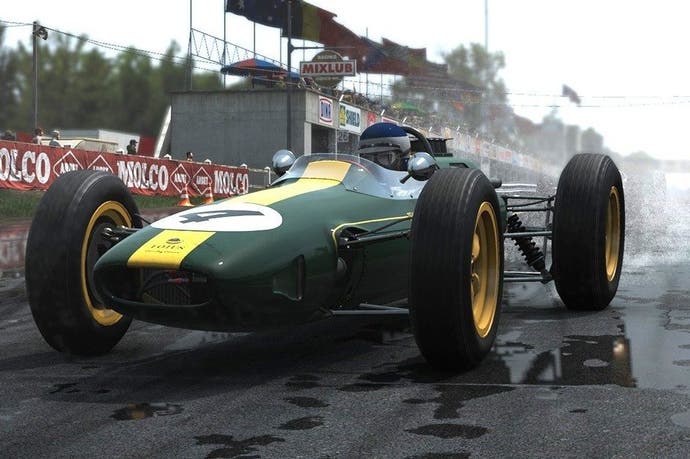 Project Cars latest batch of DLC may well be its finest yet, with a fine selection of Classic Team Lotus cars matched up with a handful of new period tracks to take them to.
The new pack carries the slightly inflated price of £6.19, though for that amount you're getting three classic tracks in period 60s spec, with the sadly departed French circuit Rouen joined by Hockenheim and Silverstone in their more traditional configurations. You're also getting four new cars, with the revolutionary Lotus 25 that took Jimmy Clark to his first title in 1963 through to the Lotus 38 that conquered the Indy 500 in 1966. Also included is the Lotus 51, the first ever Formula Ford car, and the Lotus Type 40, the Norwich marque's play for North America's Can-Am sportscar series from 1965.
Those circuits might be familiar from developer Slightly Mad Studio's peculiar Test Drive: Ferrari Racing Legends, though they've certainly found a better home in Project Cars. And as for that car list... It's all proven too much for me, and after taking the 25 around the flat swoops of classic Silverstone I've had to have a bit of a lie down.