Project Cars Game of the Year Edition bundles together all the DLC and more
Put a 'ring in it.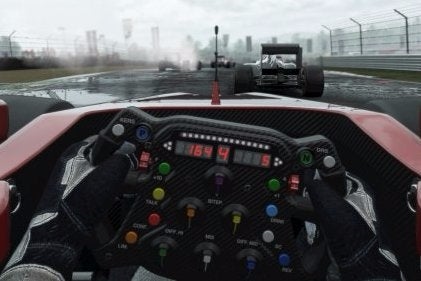 I'm not sure how many people picked Project Cars as their game of the year in 2015, but I'll admit it was a mighty fine racer: an all-inclusive, absolutely gorgeous driving game that delivered one of the best pure motorsport experiences we've had since TOCA's heyday.
So Bandai Namco is bundling together Project Cars with all its DLC for a Game of the Year edition, compiling the four tracks and additional 50 cars that have come since launch, and throwing in some extras too.
The Nurburgring will now be available in its Nordschleife and GP circuit configuration - the same used for the 24 hours race - while Pagani will be bringing two exclusive cars in the shape of the Zonda Revolucion and Huayra BC that were just shown off for the first time at this week's Geneva motorshow. It's worth noting you'll be able to pick up the new content if you already own Project Cars.
There's no exact date on Project Cars Game of the Year Edition, though it's due out this spring.