Is this the new Logitech wheel for PlayStation 4?
UPDATE: G29 briefly pops up on Amazon before being pulled.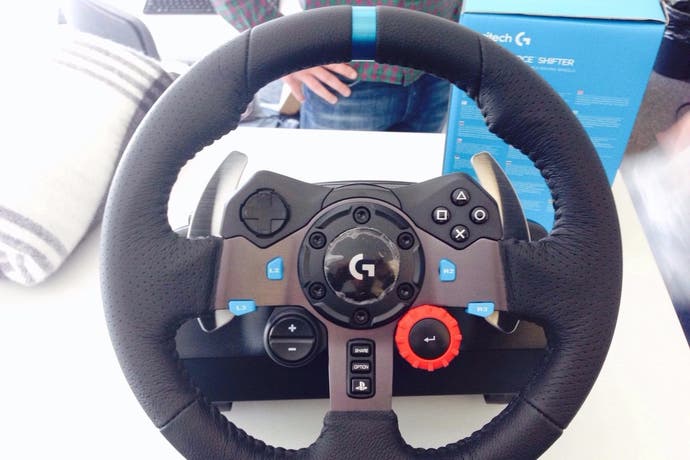 UPDATE: Logitech's G29 is looking more and more legit - a listing recently appeared on Amazon's German site (and spotted by NeoGAF - thanks) giving a proper look at the three-pedal set-up, as well as revealing a 399 EUR price point, which would put it in line with similar peripherals such as Thrustmaster's T500. We're seeking further clarity from Logitech and will update as soon as we hear anything back.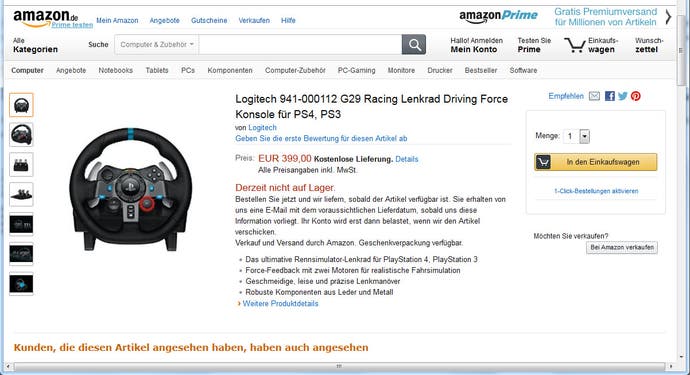 ORIGINAL STORY: DriveClub and Project Cars players take note: leaked photos and documentation give us what looks like our first glimpse at Logitech's new steering wheel for the new generation of consoles, and the replacement for its trusty and successful G27.
The leaks come through Maxconsole (and via TheSixthAxis), with an approval certificate issued to Logitech Far East detailing the wheel, backed up by a couple of photos of the unit in question.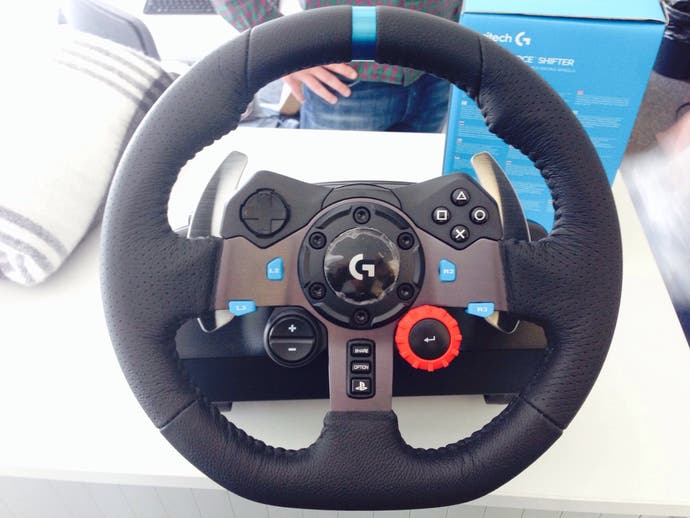 The wheel itself carries Logitech's new branding, and its rim looks to carry on the high quality feel of previous high-end Logitech wheels. The front of the wheel, however, looks to have inherited many of the features of the Driving Force GT, a model that was introduced for console owners, while the PlayStation button set is also evident - all of which suggests the G29 is making a play for the console market rather than the more hardcore PC sector, and that it may well be exclusive to the PlayStation.
Already the situation with steering wheel support on the Xbox One and PlayStation 4 is complex, as we discovered late last year, and the introduction of a new wheel could well confuse things further. Eurogamer has spoken to Logitech's UK representatives, though they were unable to comment on what's at present still rumour and speculation.