Play Call of Duty: Ghosts multiplayer at the Eurogamer Expo
First 500 players receive free Prestige Edition.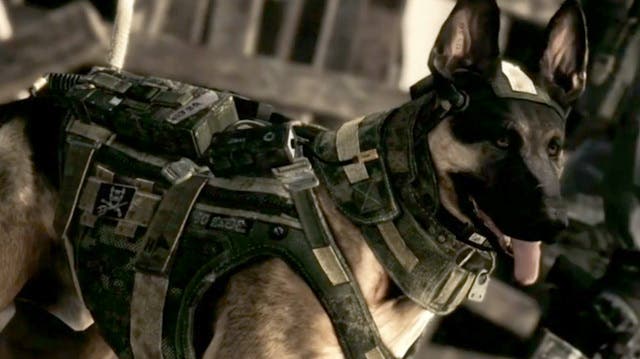 Be advised! In case you hadn't guessed already, visitors to this year's Eurogamer Expo will be able to play Call of Duty: Ghosts multiplayer on the show floor, sampling things like dynamic map events, the Marksman Rifle weapon class and new killstreaks and modes.
What's more, the first 500 public ticket holders to play Ghosts at the Call of Duty booth on the first day of the show, Thursday 26th September, will receive a free Prestige Edition of the game following release, starting with current-gen systems on 5th November. Activision will be taking names and addresses to make that happen. (Please note the giveaway is not available for people aged under 16 or with press/industry tickets.)
The Eurogamer Expo takes place at Earls Court in London from this Thursday OH MY GOD IT'S THIS THURSDAY I HAVEN'T PACKED 26th September until Sunday 29th September with over 70,000 attendees expected. We have an amazing array of games on the show floor, from Assassin's Creed 4 to Titanfall in triple-A land and everything Frozen Endzone to Hotline Miami 2 from independent developers, as well as developer sessions from the likes of Phil Harrison, Guerrilla Games and the next-gen FIFA team. Tickets have long since sold out, I'm afraid, but you can follow the developer sessions live on YouTube.
We'll also have coverage of the Eurogamer Expo throughout the show, so if we don't see you there, hopefully we'll see you here.
Full disclosure: The Eurogamer Expo is organised by Gamer Network, which publishes Eurogamer.net. The editorial team helps curate show content but is not involved in commercial operations. Check out our How We Work page for more on our policies.