PES 2014 World Cup DLC costs £8, out next week
Offers more than superficial changes.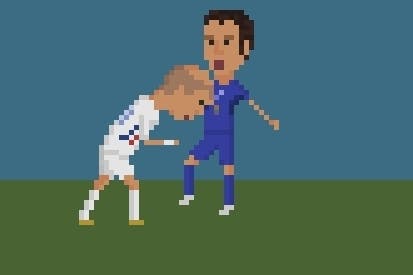 An £8 World Cup add-on has been announced for PES 2014 on PS3 and Xbox 360, due 26th March.
A new International Cup competition, playable in Team or Player mode, lets you take your nation from qualifying to lifting that golden trophy of dreams.
The World Challenge DLC has a new visual look, new AI elements based around morale, and even cut-scenes. The official Brazilian team has been licensed, too.
A free game update will coincide with the release of the World Challenge DLC, adding new international kits and more realistic player likenesses of key international players.
The patch will also make gameplay smoother, apparently, and bring in new anti-cheating measures.
Meanwhile, EA will charge full boxed price for its 2014 FIFA World Cup game, which isn't available on PS4 and Xbox One because there aren't enough people with them, particularly in Brazil, where the real-life football competition will take place this summer.