PES 2014 update includes 800 new faces
Plus: roster updates and 11 vs 11 multiplayer.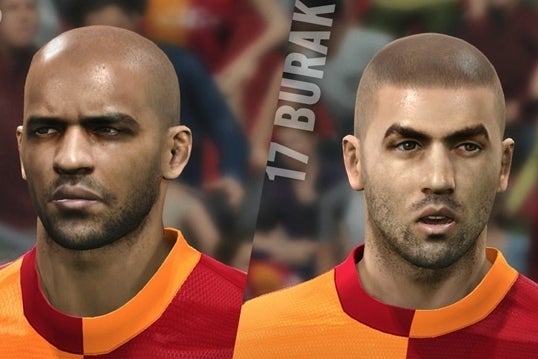 Konami has announced a new PES 2014 update, due later this month, that will add hundreds of better quality player faces and the game's 11 vs. 11 multiplayer mode.
800 new faces will ensure players are represented in "staggering clarity", Konami has said. Manchester United's Da Silva twins, Boca Juniors' Riquelme, Real Madrid's Isco and England's Jack Wilshere will be among those upgraded.
Following a beta test on PC, PES 2014's multiplayer will be upgraded with the inclusion of a 11 vs 11 mode. Improvements to the game's chat and overall gameplay will also be included.
The update adds new kits, updated sponsorships and fresh boots from adidas, Nike and Puma, too.
See the changes in new screenshots below.