PES 2014 having online update problems
Patch takes hours to download, fails to install.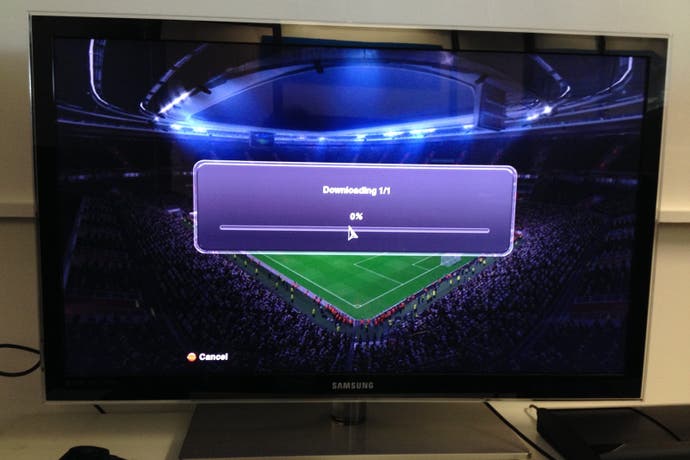 PES 2014 is a strong new entry in the series but playing it online this weekend passed - its launch weekend - was far easier said than done.
A Data Pack update, required for playing online, was the problem. Not only did it take some people hours to download but, once obtained, the patch was either corrupt or wrongly installing itself, resulting in the game asking players to download it again.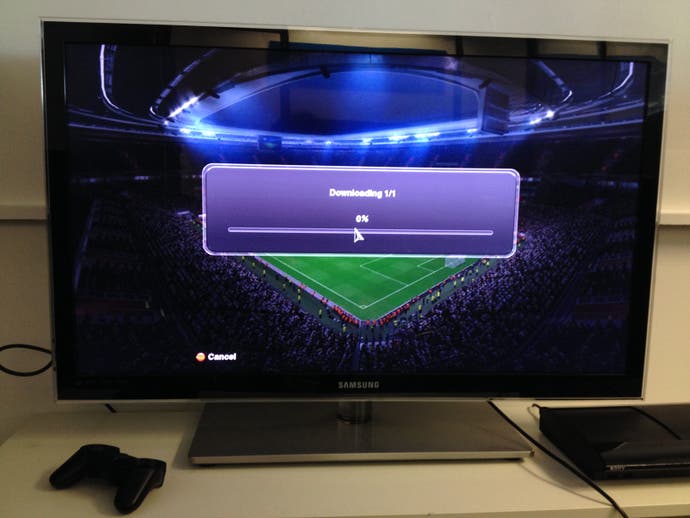 I tested the Xbox 360 version this afternoon and can attest to the slow download time; 41 per cent had been downloaded in half an hour using a very strong internet connection.
Members of the Eurogamer forum brought this to our attention and reported the issue as affecting both Xbox 360 and PS3 versions of the football game.
Konami is aware of the issue; PES Euro community manager Adam Bhatti confirmed there were "major issues" with the data pack and said "we're still working on it" in reference to a fix. He doesn't have an ETA.
There is, however, a workaround, although it's a bit of a faff. You need to download the files to PC, copy them to a USB stick compatible with either PS3 or Xbox 360, then copy the files to the console's hard-drive.
There's a step-by-step walkthrough on the PESFan forum.