FIFA 14 and PES 2014 demos go live
UPDATE: PES 2014 demo out now on EU PSN.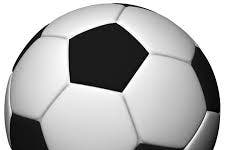 UPDATE 2: The PES 2014 demo is available to download now from the EU PlayStation Store. It goes live on Xbox Live in the UK tomorrow.
UPDATE 1: The PlayStation 3 version of the FIFA 14 demo has now gone live.
ORIGINAL STORY: Demos for FIFA 14 and PES 2014 have both been released today.
The 1.51GB FIFA 14 demo has just gone live on Xbox Live. The PC demo up on Origin. The PlayStation Network demo will be released in Europe tomorrow alongside the Store update.
Sony tells me the FIFA 14 demo should be available to download from the EU PlayStation Store later this afternoon.
The FIFA 14 demo lets you play in the Nou Camp as Barcelona, AC Milan, Manchester City, Spurs, Paris Saint-Germain, Borussia Dortmund, Boca Juniors and NY Red Bulls, or as one of the unique FIFA Ultimate Teams with the chance to earn additional players to customise your demo squad.
FIFA 14 launches on 27th September 2013.
The PES 2014 demo is up now on Xbox Live, where it weighs in at 1.80GB - but only in North America. It's expected to release in Europe on the PlayStation Network tomorrow, Wednesday, 11th September, and on Xbox Live on Thursday, 12th September. The PC demo will launch around the time the full game goes on sale on 20th September.