PES 2014 data pack 2 released
New and improved myPES app out.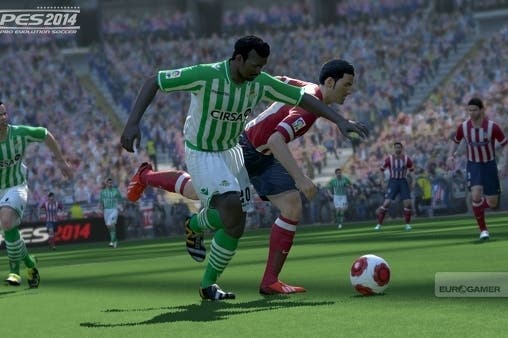 Konami has released data pack two for PES 2014.
The free DLC brings the team rosters up to date, and adds 800 new faces. Konami highlighted Manchester United's Da Silva twins, Boca Juniors' Riquelme, Real Madrid's Isco and England midfielder Jack Wilshere as those who benefit.
New official kits are included, with third kits for Santos, Palmeiras and Flamengo, among others. There are new boots available in the edit mode.
The DLC also adds the 11 vs 11 mode, enhancements to chat elements and gameplay tweaks. A new team play lobby system has been added, with online competitions and master league online competitions.
Meanwhile, Konami has added a new dedicated myPES app, which ranks all users alongside stats related to each match played. The iOS version is available now, with an Android version to follow shortly.