No new characters or stages for PlayStation All-Stars Battle Royale
But balance patch and costumes in the works.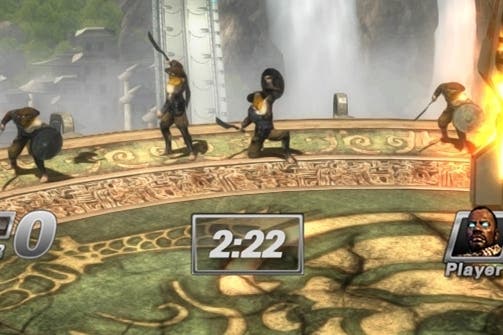 Sony has confirmed no new characters or stages will be released for PlayStation All-Stars Battle Royale.
The characters and environments that have already been released so far represent the full content for the game, a Sony Santa Monica representative wrote on the PlayStation forum.
However, Sony plans to release a balance patch for the brawler, which is still in the early stages of research and development. At the earliest this will be released later this autumn.
And a third set of costumes will be released for Dante, Raiden, Heihachi and Big Daddy that were only exclusively available as pre-order bonuses in the US. These will be released on PlayStation Network as a free download to everyone on 27th August.
Zeus and Isaac's third costumes will also be made available free. These will go live alongside the balance patch.
Elsewhere, Sony Santa Monica has reset the overall leaderboards and will continue to do this on a monthly basis.
In February Sony announced it had ended its relationship with SuperBot Entertainment, the developer it created to make PlaySation All-Stars Battle Royale.
The news came after layoffs at the developer and poor sales of the game.
"On a personal note, we want thank everyone for their dedication to the game," Sony Santa Monica said.
"There have been a lot of challenges on the development side, and for the players as well, but it's this kind of passion from players that inspires us to try and move forward, even during difficult times."