Sony announces Zeus and Isaac Clarke for PlayStation All-Stars Battle Royale
Plus, The Unfinished Swan and MediEvil mash-up arena.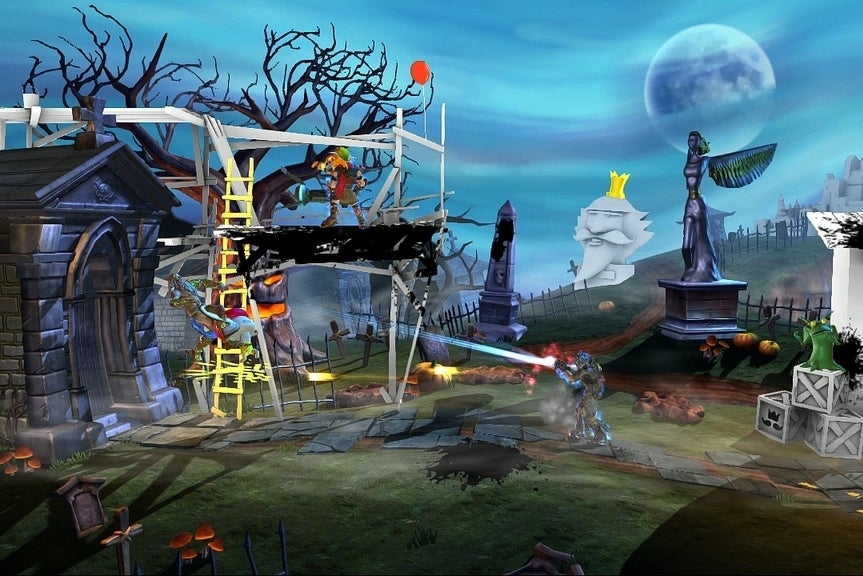 Sony has announced new downloadable characters for brawler PlayStation All-Stars Battle Royale.
The characters are Isaac Clarke from Dead Space and Zeus from God of War. Zeus is a heavy hitting character along the lines of Big Daddy from BioShock. Sony Santa Monica lead designer Seth Killian said his offense revolves around fewer but more powerful strikes. He can power up his attacks into a charged version, which adds new effects.
Isaac is described as a strong mid-range character who uses his trademark Kinesis and Stasis abilities to keep enemies out of his face. He can use his Plasma Cutter to attack, throw proximity mines and freeze opponents with Stasis.
Meanwhile, Sony announced a new stage, called Graveyard. It's a mash-up of MediEvil's Graveyard opening with PlayStation Network-exclusive The Unfinished Swan. Mid-match the stage whiteouts and ink splatters reveal emerging structures.
The DLC launches on the US PlayStation Store on Tuesday 19th March. The Graveyard stage costs $1.99. Zeus and Isaac launch in the US free as a redeemable downloadable voucher code packed in with PlayStation 3 exclusive God of War: Ascension, which releases next week. The DLC characters then release the following week at $4.99 each.
There's no word yet on a European release date. Fingers crossed we'll get the DLC when the European PlayStation Store updates on Wednesday 20th March.