PlayStation All-Stars Battle Royale and other PS3 games suffer server shutdown in October
Smash.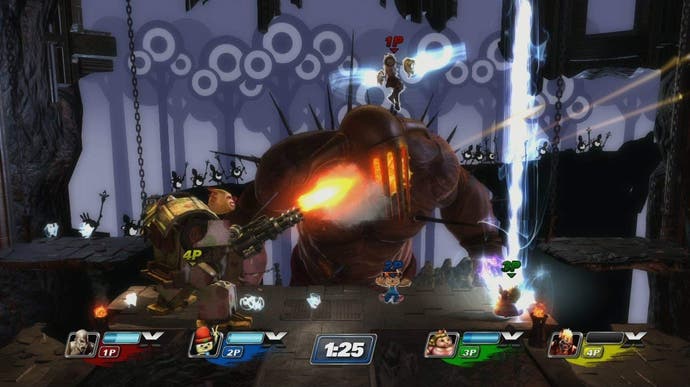 It looks like Sony's had a fresh look at player numbers for its PS3 games and decided it's time for some to come to an end.
PlayStation All-Stars Battle Royale, Twisted Metal and Warhawk will each see their online servers shut down on 25th October, Sony has signalled.
It means you won't be able to play these games online or access online features.
Fans spotted the PlayStation Store page for each of these games now mentions a server shutdown set for next month (thanks, Siliconera).
PlayStation All-Stars Battle Royale came out in November 2012 and was pitched as a rival to Nintendo's Super Smash Bros. series. It starred a number of PlayStation-affiliated characters, such as Nathan Drake from Uncharted, Sackboy from LittleBigPlanet and Kratos from God of War.
But the game failed to make an impact, and Sony would later end its relationship with SuperBot Entertainment, the developer it created to make the game.
Warhawk came out 11 years ago, in August 2007. This air combat shooter was developed by Incognito Entertainment.
And finally, Twisted Metal, the 2012 vehicle combat game from David Jaffe's now defunct studio Eat Sleep Play.
While we're on the subject of Sony-related server shutdowns - and games made by David Jaffe - PS4 game Drawn to Death shuts down on 25th March 2019. Drawn to Death came out in April 2017 but failed to make a significant impact. Jaffe's studio, The Bartlet Jones Supernatural Detective Agency, suffered significant layoffs in January 2018.