UK chart: COD Black Ops 2 holds off Hitman: Absolution
Epic Mickey 2, Family Guy, PlayStation All-Stars flounder.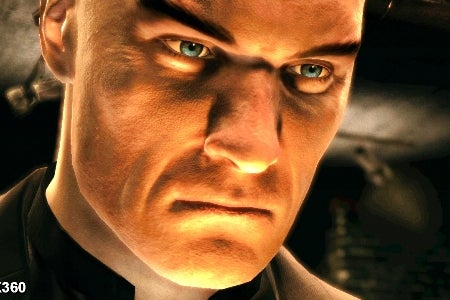 Hitman: Absolution has been held from the top spot in this week's UK all-formats chart. Call of Duty: Black Ops 2 continued its reign on top despite an 87 per cent drop in sales from last week.
Absolution can console itself with earning the best opening week sales of any game in the series to date. It beat the previous best (2006's Hitman: Blood Money) by a factor of three.
Black Ops 2 debuted last week with huge sales, but did not beat the launch weeks of the original Black Ops or last year's Modern Warfare 3. In terms of second week sales however, Black Ops 2 is 15 per cent ahead of the latter.
A cavalcade of other new releases last week was headlined by the excellent Lego Lord of the Rings, which debuted in sixth place - behind chart stalwarts FIFA 13, Assassin's Creed 3 and Halo 4.
Other new releases fared less well. Disney Epic Mickey 2: The Power of Two flopped into the chart in 34th place, ahead of Activision's Family Guy: Back to the Multiverse in 35th.
Lower still was Sony's Playstation All-Stars Battle Royale, placed in 38th.
The full chart lies below.
| This Week | Last Week | Title | Platform(s) |
| --- | --- | --- | --- |
| 1 | 1 | Call of Duty: Black Ops 2 | PC, PS3, Xbox 360 |
| 2 | New entry | Hitman: Absolution | PC, PS3, Xbox 360 |
| 3 | 3 | FIFA 13 | PS3, Xbox 360 |
| 4 | 4 | Assassin's Creed 3 | PS3, Xbox 360 |
| 5 | 2 | Halo 4 | Xbox 360 |
| 6 | New entry | Lego Lord of the Rings | 3DS, DS, PS3, Xbox 360 |
| 7 | 7 | Just Dance 4 | PS3, Wii, Xbox 360 |
| 8 | 5 | Skylanders Giants | PS3, Wii, Xbox 360 |
| 9 | 6 | Need for Speed: Most Wanted | PC, PS3, Xbox 360 |
| 10 | 14 | Dishonored | PC, PS3, Xbox 360 |
| 11 | 11 | WWE 13 | PS3, Xbox 360 |
| 12 | 13 | Moshi Nonsters: Moshlings Theme Park | 3DS, DS |
| 13 | Re-entry | uDraw Studio: Instant Artist | PS3, Wii,Xbox 360 |
| 14 | 20 | Resident Evil 6 | PC, PS3, Xbox 360 |
| 15 | 10 | Football Manager 2013 | PC |
| 16 | 18 | New Super Mario Bros. 2 | 3DS |
| 17 | 12 | The Elder Scrolls 5: Skyrim | PC, PS3, Xbox 360 |
| 18 | 19 | Medal of Honor: Warfighter | PC, PS3, Xbox 360 |
| 19 | 23 | F1 2012 | PC, PS3, Xbox 360 |
| 20 | 25 | Wonderbook: Book of Spells | PS3 |
| 21 | 22 | Lego Batman 2: DC Super Heroes | DS, PC, PS2, PS3, PSP, Wii, Xbox 360 |
| 22 | 15 | Forza 4 | Xbox 360 |
| 23 | 17 | Kinect Disneyland Adventures | Xbox 360 |
| 24 | 30 | Mario & Sonic: London 2012 Olympic Games | Wii |
| 25 | 21 | Forza Horizon | Xbox 360 |
| 26 | 24 | Professor Layton and the Miracle Mask | 3DS |
| 27 | 31 | Sleeping Dogs | PC, PS3, Xbox 360 |
| 28 | 26 | F1 Race Stars | PC, PS3, Xbox 360 |
| 29 | 29 | Angry Birds Trilogy | 3DS, PS3, Xbox 360 |
| 30 | 27 | Sonic & All-Stars Racing Transformed | 3DS, PC, PS3, PS Vita, Xbox 360 |
| 31 | Re-entry | Rocksmith | PC, PS3, Xbox 360 |
| 32 | 8 | Borderlands 2 | PC, PS3, Xbox 360 |
| 33 | 16 | Call of Duty: Black Ops Declassified | PS Vita |
| 34 | New entry | Disney Epic Mickey 2: The Power of Two | PS3, Wii, Xbox 360 |
| 35 | New entry | Family Guy: Back to the Multiverse | PS3, Xbox 360 |
| 36 | 35 | Mario Kart 7 | 3DS |
| 37 | 38 | 007 Legends | PS3, Xbox 360 |
| 38 | New entry | PlayStation All-Stars Battle Royale | PS3, Vita |
| 39 | 32 | Gran Turismo 5 Academy Edition | PS3 |
| 40 | 33 | PES 2013 | PC, PS3, Xbox 360 |