These new Nintendo Switch bundles include Super Mario 3D All-Stars
Save up to £20 off with these Switch and Switch Lite deals.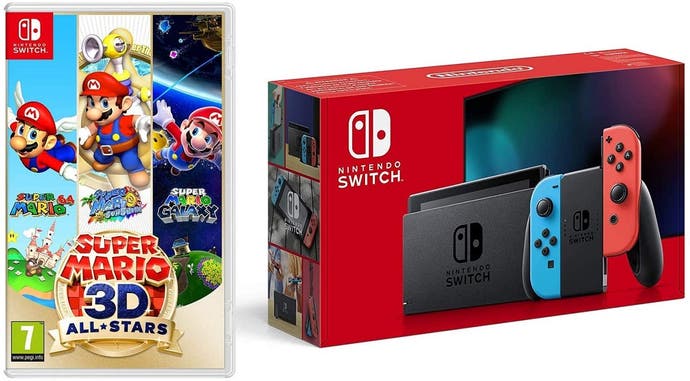 A selection of new Nintendo Switch bundle deals featuring Super Mario 3D All-Stars are now available at various retailers, offering savings of up to £20.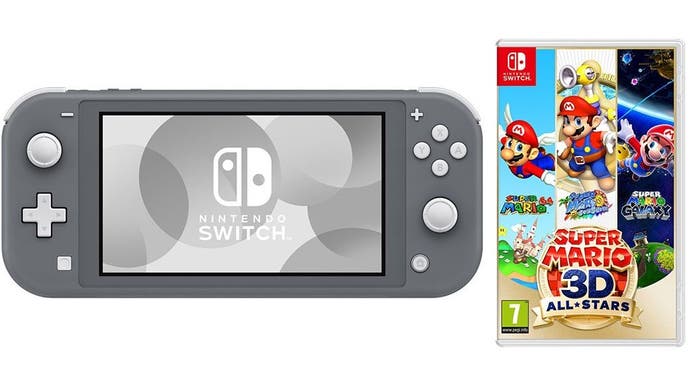 Both the standard Nintendo Switch and slimmed-down Switch Lite are both included, with the more minute console offering the bigger saving. Considering the Switch Lite would normally be £200 on its own, this adds the latest collection featuring Mario 64, Super Mario Sunshine and Super Mario Galaxy for just £30.
Not bad for a game that's - for some reason - only going to be made available until March 2021 and outsold Marvel's Avengers in the space of two weeks.
Alternatively, if you want to put in a bit of extra legwork, you can pop over to Argos on eBay where a Nintendo Switch is £265.99 when using the voucher code 'PRODUCT5'. Then you can grab Super Mario 3D All-Stars for £42.85 from ShopTo. Altogether, that's about £310!
While there's a decent saving to be had on these Switch bundles, it is worth pointing out that we're on the cusp on Amazon Prime Day 2020. It's already been confirmed that Nintendo is one of the brands that will be featured during the sales event, so we could see a better bundle deal on 13th October.
It all depends, then, if you're willing to wait a couple of weeks to see what happens. Either way, when the sale kicks off properly, we'll be tracking all the best Amazon Prime Day gaming deals right here.