Best Nintendo Switch deals in September 2023
Tears of the Kingdom for under £48, Pikmin 4 for £43, and more.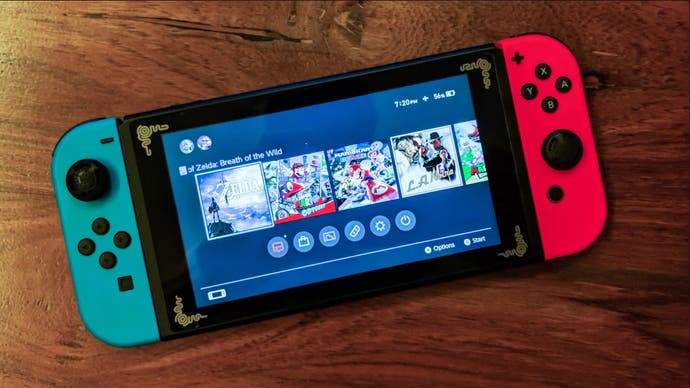 Looking for the best Nintendo Switch deals? If so, you'll find all the latest offers for Nintendo Switch, Nintendo Switch Lite and Nintendo Switch OLED console bundles on this page.
Below, you can shop our picks for this month's top Nintendo Switch bundles right now, as well as offers on the Switch Lite and Switch OLED. If you're not already familiar with the key differences between the three consoles, the standard Nintendo Switch comes with a 6.2 inch display, an improved battery, and can be connected to a TV or used in hand-held mode. The Switch Lite is a hand-held only version of the Nintendo Switch and features a slightly smaller screen. The Nintendo Switch OLED console comes with a larger 7-inch display with improved OLED screen, a larger 64GB internal storage and other minor enhancements.
If you've already got a Switch console (or two) at home, there's a vast number of bargains to be found on great games, accessories and more, including Nintendo Switch memory cards to expand the storage space on your console and Nintendo Switch Online subscriptions, which now include access to a decent selection of Nintendo 64 and Sega Mega Drive games if you opt for the premium tier service.
This week's best Nintendo Switch deals
US deals
On this page:
Best Nintendo Switch bundle deals UK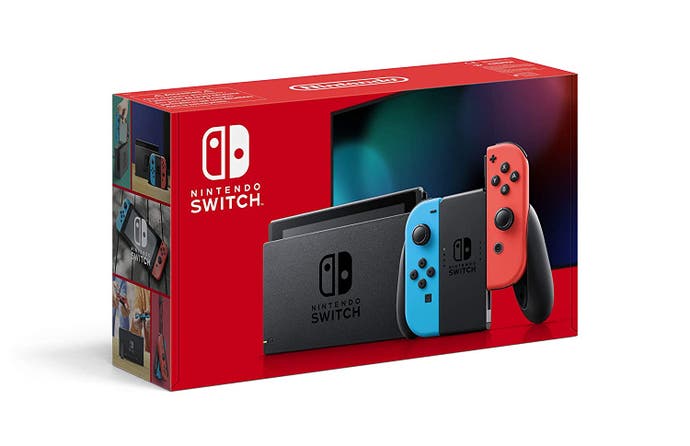 In the UK, the official Nintendo Store is always a good place to build your own best Nintendo Switch bundle deal. As a direct supplier of the console, they generally have the best availability and range of options.
Elsewhere, we've seen the likes of Amazon and Currys offer up some good Switch deals over recent months. Very and Game also offer pretty decent Switch bundles with some good savings.
Best Nintendo Switch bundle deals US
If you're here from the US, Nintendo Switch stock seems to be coming back into stock more regularly. Amazon, Walmart and Best Buy have the Neon Switch console in stock for around $300.
Best Nintendo Switch Lite deals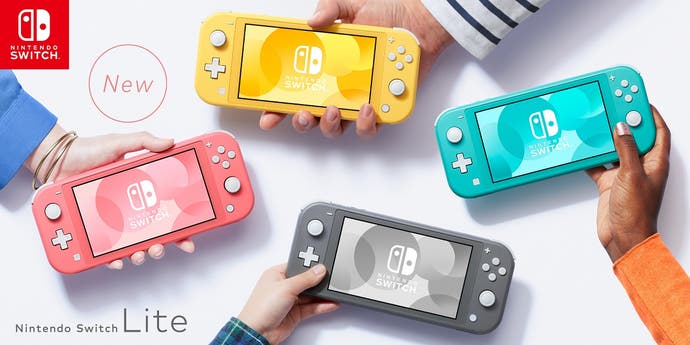 In the UK
While the standard Switch dropped to a lower RRP last year, the Nintendo Switch Lite's price has stayed relatively the same. At the moment, the cheapest place to buy one on its own in the UK is currently at Amazon, with prices starting from £180 - that's a saving of £20.
If you're able to stretch your budget a little further, we'd recommend grabbing the standard Nintendo Switch model or spend a little extra on the latest OLED console instead, especially as one of the Nintendo Switch Lite's biggest selling points was its cheaper price. Or you could save a little extra cash by grabbing a pre-owned console from Game, CEX or Amazon Warhouse - just make sure you're happy with the condition of the console before purchasing.
Below, we've listed some of the cheapest Switch Lite deals and best Switch Lite bundles available this month.
In the UK
In the US
Best Nintendo Switch OLED deals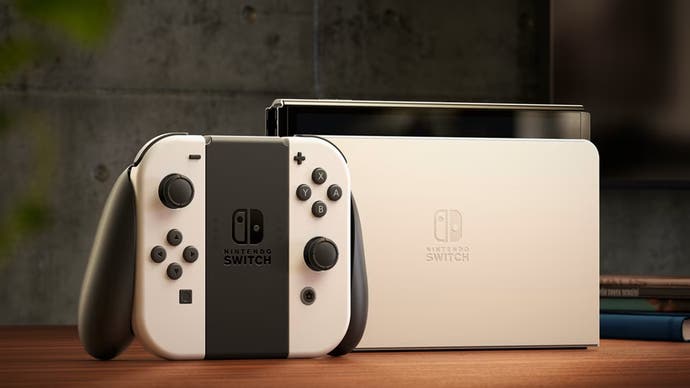 The Nintendo Switch OLED has seen some surprising good deal bundles. Stock has returned to multiple retailers in the UK and the US. New limited edition Splatoon 3 and Pokemon Scarlet and Violet consoles have also been released. We recommend keeping an eye on the Jelly Deals Twitter for updates on when new Switch OLED bundles are live.
The Switch OLED is currently £299 at Amazon UK.. It's not the cheapest it's been but it's one of the cheapest places to buy the upgraded Nintendo console online at the time of writing.
Very is also selling Nintendo Switch OLED console for £299.99, minus the gift card.
In the UK
US
The Switch OLED is making a more regular appearance at Amazon US and Walmart this month. We've not spotted a bundle for a while but we're hoping to see a few pop up over Prime Day.
Best Nintendo Switch game deals
Usually, it's hard to find first-party Nintendo Switch games for any less than their RRP, but recently there have been some great savings on some of the Nintendo Switch's best-selling titles, some of which are available from £30.
The US has got some fantastic deals too, particularly at GameStop where you can save anywhere from 25 to 40 percent off on a range of first-party titles, including Breath of the Wild and Super Mario Odyssey.
We've gathered up offers on all the best Nintendo Switch games we can find this month. These are some essential Switch games that you'll absolutely want to pick up with your new console.
You might also want to visit the Nintendo eShop which regularly holds sales on various digital games from major releases to small indie gems. There's a lot to wade through but if you're sorting from the lowest you can even get some stone-cold indie classics for as little as a quid! Nintendo eShop gift cards are available from the VG247 store.
For those of you in the US, check out these similar Switch game deals.
Best Joy-Con deals
The Nintendo Switch Joy-Con are an expensive bit of kit and are rarely discounted - especially when it comes to some of the limited editions or unique colour combinations. That said, you can sometimes find some money off here and there. With that in mind, if you're after more Joy-Con, we've gathered up some of the best Joy-Con deals below.
For the most part, the Joy-Con pair that comes with a Nintendo Switch is enough for two-player multiplayer games, but if you want more friends to play locally on the same console on games like Mario Party Superstars or Mario Kart 8, you're gonna need another Joy-Con pair. Alternatively, if you regretted not getting the neon Switch and want to change up your dull grey Joy-Con, you can always pick these up separately.
UK
US
Best Nintendo Switch SD card deals
If you find yourself more compelled to download games from the eShop for convenience, your digital library is going to be rather limited by the console's 32GB of internal storage, and even the OLED model's 64GB won't last for long. Instead of constantly deleting and reinstalling games, it pays to have a MicroSD card. These come in a variety of sizes and have been getting cheaper year on year. You can even get hold of a 1TB these days! They'd surely make for a nice gift too.
We've gathered some of the best offers below. You can also find loads more info in Digital Foundry's guide to the best Nintendo Switch SD cards.
Best Nintendo Switch stylus
For the most part, you probably won't need a Nintendo Switch stylus. However, there are a couple of games that benefit greatly from their increased accuracy over one of your digits. So, if you find yourself spending a lot of time designing levels on Super Mario Maker 2 or testing your grey matter on Brain Training then you'll want to pick up one of these. For a more in-depth look, our guide to the best Nintendo Switch stylus at Jelly Deals has everything else you need to know.
---
We'll be back to update this page regularly with all the best Nintendo Switch deals that pop up. You can also check out our gifts for gamers guide or pop to Jelly Deals for the best Nintendo Switch power banks and give us a follow over at our Jelly Deals Twitter page.