Nintendo dates and details Splatoon 2's final content update
So long, suckers.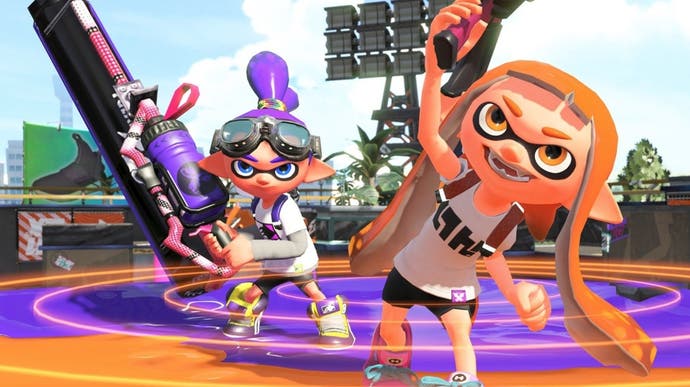 Nintendo has revealed that Splatoon 2's final planned content update (also known as Version 4.3.0) will launch on Wednesday, December 5th, bringing an end to almost 18 months of free post-launch content support.
Despite being a notable milestone in Splatoon 2's development, Version 4.3.0 isn't, admittedly, the most thrilling of updates; as outlined in the announcement video below, it's predominantly focussed on gear abilities, although new weapons are thrown in too.
On the gear abilities front, 4.3.0 introduces Bomb Defence Up DX - a combination of, and a replacement for, the current Bomb Defence Up and Cold-Blooded abilities. Clothing that previously came with either of those two skills will now feature the Bomb Defence Up DX variant instead, meaning that bearers will enjoy both reduced damage from sub-weapons and shortened durations for any position-tracking effects.
🦑 Incoming message from the Squid Research Lab! 🐙#Splatoon2 Ver. 4.3.0 will arrive on December 5th! It'll bring a brand new gear ability, additional weapons and more! Check out the update from this handsome member of the Squid Lab! pic.twitter.com/hzvkRNyIQg

— Nintendo UK VS (@NintendoUKVS) November 24, 2018
If it's entirely new gear abilities you want, however, 4.3.0 also introduces Main Power Up. This, as its name implies, enhances the performance of your main weapon - but improvements will vary considerably from weapon to weapon.
For instance, with Main Power Up equipped, the Splattershot will gain increased shot accuracy when fired while jumping. The Aerospray MG, meanwhile, will benefit from increased ink coverage and the Splat Roller will be capable of increased damage. Additionally, the Undercover Brella will enjoy faster Brella canopy regeneration and the Inkbrush gets slightly increased movement speed while inking.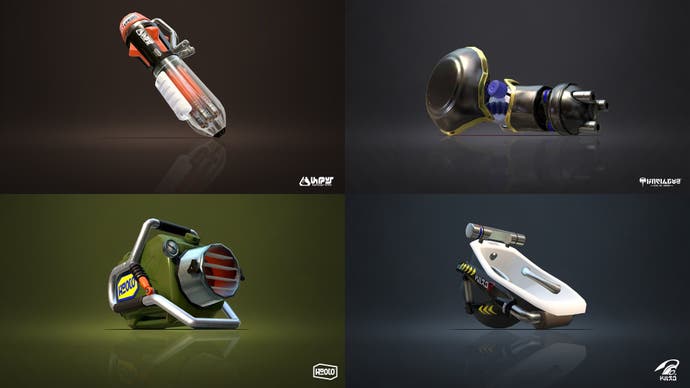 As for weapons, Update 4.3.0 introduces a pretty generous assortment ink-flinging armaments. The new Ballpoint Splatling Nouveau, Nautilus 79, Custom Exsplosher, and Bloblobber Deco (pictured above) will be accompanied by four new weapons from the Kensa Collection - and these make up the very final selection of weapons to be added to Splatoon 2.
However, while December 5th might be something of a sombre occasion for Splatoon 2 fans, it's not as if Mario is standing by to immediately flick the off switch. Nintendo has assured players that Splatfests and balance updates will continue until July next year.