Splatoon 2's Halloween Splatfest is back next week
Calamari on screaming.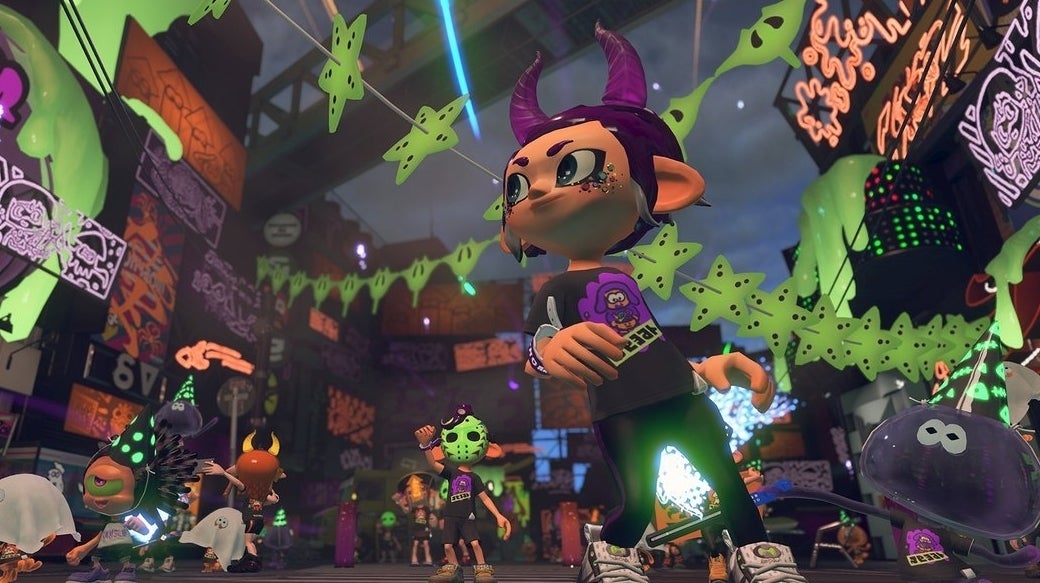 Splatoon 2 might have technically waved off its last Splatfest some time ago (15 months ago, in fact), but that hasn't stopped Nintendo from reviving the format for 2020 - and its Splatfest reprisals continue next week with the return of 2018's Halloween-themed Splatoween.
This appropriately ghoulish global Splatfest event begins at 10pm on Friday, 30th October, in the UK, and concludes two days later on Sunday, 1st November. As before, Inkopolis Square will receive a spookily gloopy makeover, and those eager to participate can sign up to battle under the banner of either Team Trick or Team Treat.
The celebrations spill over into the maps themselves with players able to - assuming things remains as before - fight it out on spooksomely bedecked versions of Moray Towers, Starfish Mainstage, and Musselforge Fitness. Expect a neon orange and slime green hue to your inky discharge too, just for good measure.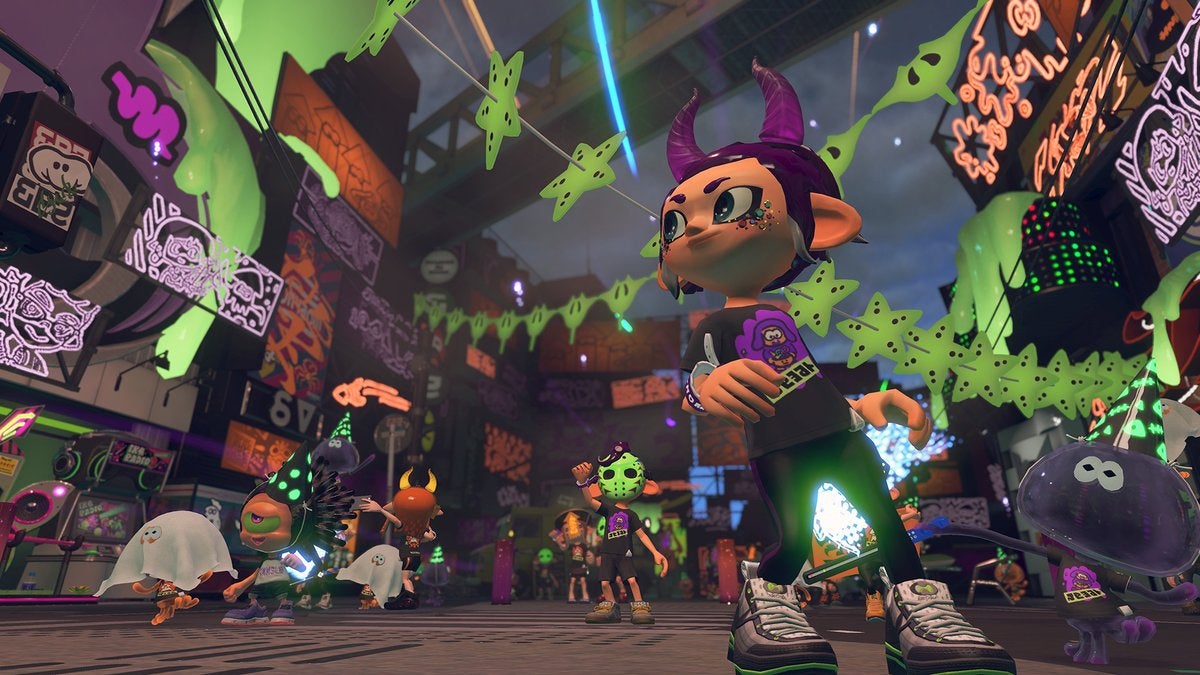 Completing the picture are a selection of Halloween-themed headwear items for players to acquire and wear on the day for some added seasonal flair, and these arrive in the form of the the Kyonshi hat, devil horns, hockey mask, and anglerfish mask. This time around, items should be made available via the SplatNet 2's gear shop, accessible through the Nintendo Switch Online app.
When Nintendo first held Splatoon 2's Splatoween event back in 2018, Marina's Team Treat was ultimately crowned the victor; that means Pearl's Team Trick will have a rare change to restore its honour when proceedings begin on 30th October.