Nintendo details Splatoon 2's last-ever Splatfest, coming in July
But will you fight for order or chaos?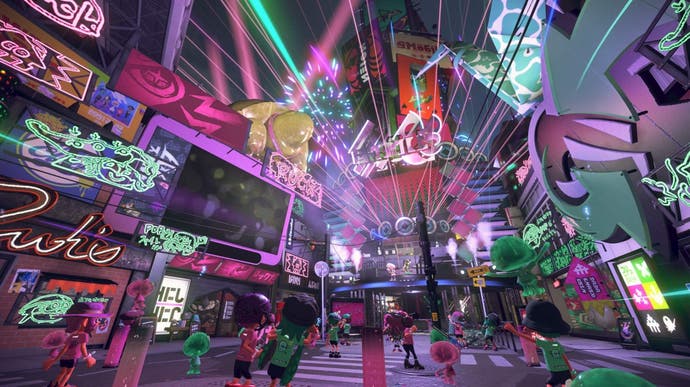 It's time to prep those waving arms and ready those hankies: Nintendo has announced the dates for Splatoon 2's last-ever Splatfest. Deep breaths now.
Splatocalypse, as the event will be known, has been scheduled to coincide with Splatoon 2's two-year anniversary; as such, interested parties will be hoisting nozzles and letting rip from Thursday, 18th July. Proceedings begin at 1pm in the UK, and continue until 1pm on Sunday, 21st July. So it's a long 'un.
As this is goodbye, Nintendo will be introducing a new Shifty Station stage, as well as wheeling out all 23 special nighttime version of existing stages introduced as part of previous Splatfests. These will be on rotation throughout the weekend.
The Splatocalypse draws near! The last and biggest Splatfest ever "Final Fest" will take place from July 18th, 13:00 (UK time) until July 21st, 13:00 (UK time) – ending on the two-year anniversary of #Splatoon2's launch!#NintendoE3 pic.twitter.com/XSFoj6HGYW

— Nintendo UK VS (@NintendoUKVS) June 8, 2019
And what, you might well wonder, is the cause you'll be fighting for? Well, one side (Pearl's, specifically) will be championing chaos, while Marina stands proudly on the side of Order. And if solidarity, camaraderie, and victory isn't enough of an incentive to get stuck in, Nintendo is also dishing out unique rewards for its final Splatfest. And here they are now: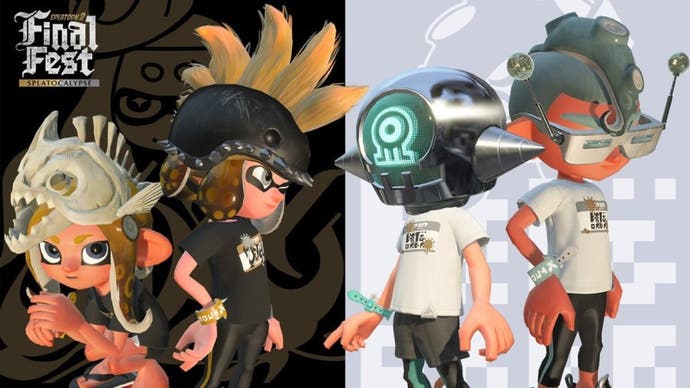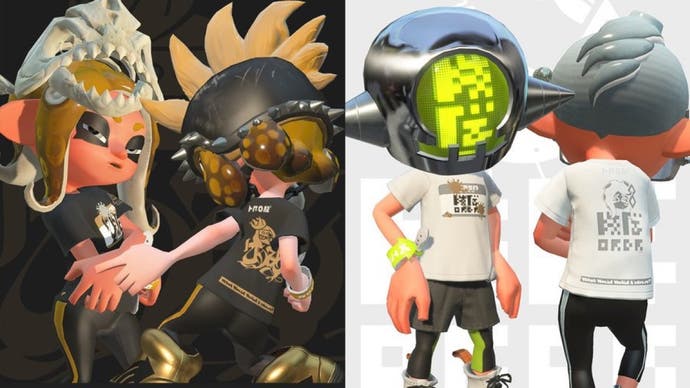 To grab them, you simply need to keep an eye on the Switch's news channel, and follow the instructions when they appear.
Lastly, Nintendo has announced that once the dust settles on the Splatocalypse, it will be adding a new Turf War (Splatfest) option to Private Battles. This lets players embark on Turf Wars across any of the 24 special Splatfest stages used in previous Splatfest celebrations.