Where to pre-order the Marvel's Avengers Earth's Mightiest Edition
Beware you'll need a mighty big wallet.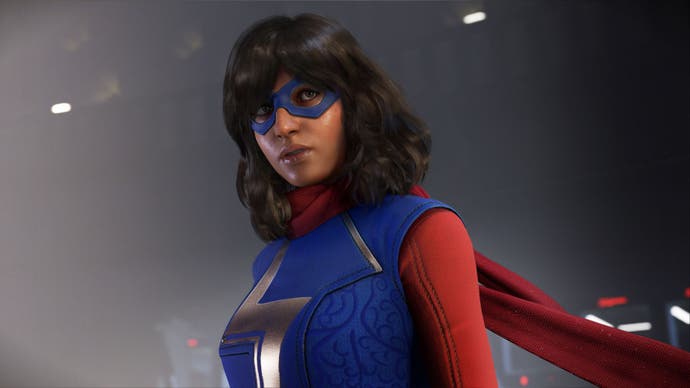 After being delayed from its original May release, it's just less than a month before Marvel's Avengers finally launches, and Square Enix have been slowly building up the hype through its monthly War Table deep dives, with the most recent one detailing a sizeable beta taking place this month first for PS4 players who have pre-ordered but gradually expanding to be available to all.
Starring the core Avengers as well as inhuman newcomer Kamala Khan (AKA Ms. Marvel), this looks set to be Crystal Dynamics' ambitious take on bringing a superhero-style Destiny as each iconic hero has their own unique combat and traversal abilities that can be played in solo and online co-op.
If you want to get on that beta as soon as it's available then you'll want to figure out which version you want to pre-order, as Square Enix have quite a few editions on offer, while a few select retailers also have their own exclusive pre-order goodies. For those with the deepest pockets (not to mention shelf space to spare), that includes the ridiculous Earth's Mightiest Edition.
We've broken down what you get in each version below and where they're available to buy below. Whichever and wherever you decide to buy your copy, each game comes with early access to the beta (albeit PS4 users get in earlier), a Marvel Legacy Outfit pack, and even an exclusive nameplate. PlayStation players, though, do also get Spider-Man as an exclusive playable hero.
Considering this is a game Square Enix plan to support for many years, PS4 players will also be able to upgrade to the PS5 version while Xbox One players can upgrade to the Xbox Series X version at no additional cost, and cross-gen online multiplayer will also be supported. This applies to both physical and digital copies.
Where to buy the Marvel's Avengers Earth's Mightiest Edition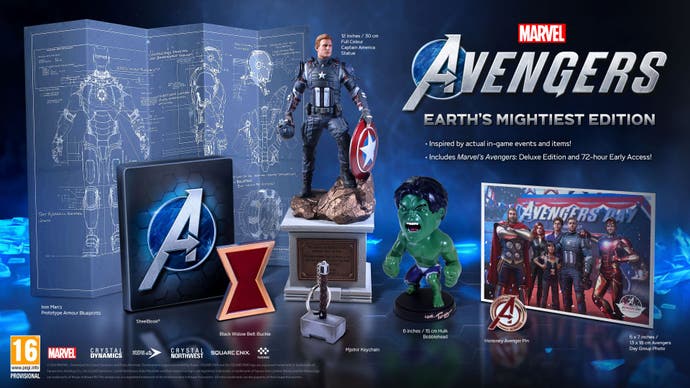 Right up there with one of the most ridiculous collector's editions out there to hog up your shelf and display space, the Earth's Mightiest Edition has a keepsake from each of the Avengers that's also drawn directly from the in-game narrative. The one that will take up the bulk of space is a full colour 12-inch PVC statue of Captain America designed by Gentle Giant.
The full list of physical goods in the Marvel's Avengers Earth's Mightiest Edition is as follows:
A full colour 12-inch statue of Captain America.

A 6-inch Hulk Bobblehead

Iron Man's Prototype Armour Blueprints

A Mjölnir Keychain

Black Widow's Belt Buckle

An honourary Avenger pin

A 5 x 7cm commemorative Avengers group photo

A Deluxe Edition of the game with an exclusive SteelBook case, which also includes access to the game 72 hours early.
The Earth's Mightiest Edition is a Game exclusive in the UK, although it's also available directly through the Square Enix online store. It's however more widely available in the US, and also costs considerably less than the UK price, even before you take the exchange rate into account. Remember, if you buy the game on PS4 or Xbox One, you'll be eligible for an automatic upgrade to the PS5 or Xbox Series X version if you buy the next-gen console.
In the UK:
In the US:
Where to buy the Marvel's Avengers Deluxe Edition
The Avengers Deluxe Edition includes an exclusive Obsidian Outfit pack for your Avengers, including Captain America, Iron Man, Black Widow, Thor, Hulk, and Ms. Marvel, along with six exclusive Obsidian-themed nameplates. This also includes a 1-month subscription online comic subscription service Marvel Unlimited (while supplies last, and doesn't appear to be offered for digital pre-orders).
More importantly, this is the edition to buy if you want to play the game 3 days early from 1st September. This of course is dependent on the game shipping to you in time, which Covid could have an impact on. To be certain you can get playing as soon as possible, you may want to consider pre-ordering the digital Deluxe Edition, which also saves you a few quid in the UK for £74.99. The Deluxe Edition on Steam works out the cheapest for just £64.98.
For those who want the game with a steelbook case, it appears to a Game exclusive in the UK, while we can only see it being offered in the US when you pre-order at Best Buy. Sadly, even the Square Enix Store only mentions the steelbook case when you buy pre-order the Earth's Mightiest Edition.
In the UK:
In the US
Where to buy the Marvel's Avengers Standard Edition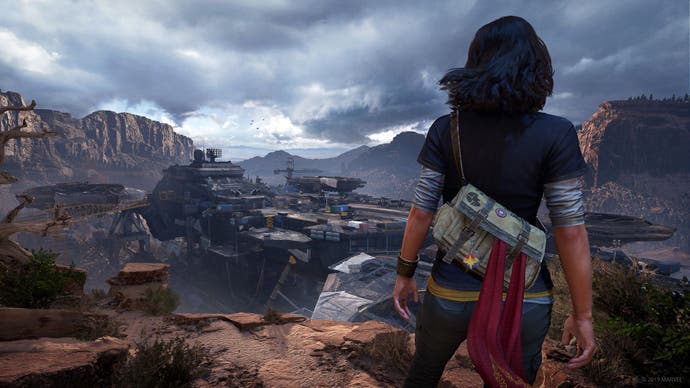 The Marvel's Avengers Standard Edition will get you a copy of the game, but if you pre-order you will also get the aforementioned beta access, the Marvel Legacy Outfit pack, and an exclusive nameplate. Once again, a steelbook case is exclusive to Game in the UK and Best Buy in the US, although other retailers are offering a couple of little extras. There's an Iron Man digital comic from Amazon, while Walmart is throwing in an exclusive set of iconic patches.
In terms of price, the game retails at $59.99 for all US retailers. You can find most UK stores selling it for below the £59.99 RRP, with the lowest price coming at just under £45.
In the UK
In the US
And that's about it for all the editions of Marvel's Avengers available to pre-order. Be sure to stick with Eurogamer for more Marvel's Avengers coverage, including impressions on the upcoming beta, in the runup to the game's release on 4th September 2020.