Spider-Man is coming to Marvel's Avengers, but as a PlayStation exclusive
UPDATE: PlayStation exclusive events, rewards, and early access to cosmetics also announced.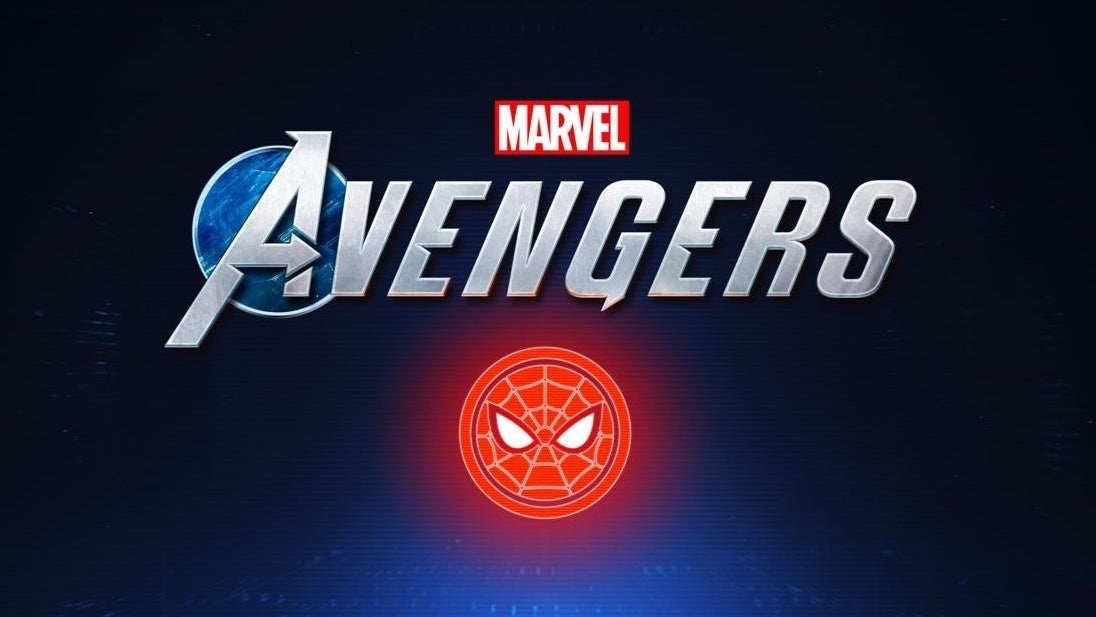 UPDATE: 4/8/20: In another burst of news that's sure to vex Xbox and PC players, Sony has shared details of yet more Marvel's Avengers PlayStation exclusives, including special in-game events, rewards, and 30-days early access to certain cosmetics for all heroes.
Following yesterday's news that Spider-Man will be a PlayStation exclusive when he joins the Avengers roster next year, Square Enix has revealed that PlayStation owners will also get 30-days exclusive access to a Legendary Outfit, Legendary Emote, Epic Takedown, and nameplate for every new hero upon their release. This includes all six launch day heroes.
Additionally, as outlined in a new blog post introducing the game's Community Challenges - essentially, events that require players to work together on a large scale to accomplish a goal and earn rewards - developer Crystal Dynamics has confirmed it's prepping a series of Community Challenges that will only be available to PlayStation players.
And that's still not quite all; PlayStation Plus subscribers will receive a free bundle containing a Rare Outfit, nameplate, and 100 Credits with the arrival of each new post-launch hero, starting with Hawkeye. They'll also receive a special Ms. Marvel bundle on launch day.
Will all this exclusivity malarky tempt players on other platforms over to PlayStation, or will it simply encourage them to punt Marvel's Avengers from their wish lists and spend their cash elsewhere? With a launch date of 4th September, we'll find out soon enough.
---
ORIGNAL STORY 3/8/20: There's good news for Spider-Man fans hoping to see their favourite web-slinger in Crystal Dynamics' upcoming Avengers game - or rather, good news for some Spider-Man fans, at least. He'll be joining the post-launch hero line-up for free next year, but as a PlayStation exclusive.
Confirmation of Spider-Man's arrival comes via the PlayStation blog, where Crystal Dynamics says it's "hard at work making [him] just as great on the sticks as he is on the page".
The developer explains its ultimate goal is to make the transition between Spider-Man's acrobatic combat and sticky fingered environmental movement as seamless as possible. "When he's arcing through the air on his web line, we want you to feel graceful and light, and be able to utilise a variety of web configurations and gadgets to enhance your traversal", it says.
Iconic abilities are promised, and - as is the case for all heroes in-game - these can be upgraded alongside various gadgets and tools, which, in Spider-Man's case, include "custom web shooter-based technology from Hank Pym, SHIELD, Stark Industries, and more".
Crystal Dynamics notes it will be celebrating Spider-Man's arrival in the PlayStation versions of Marvel's Avengers next year with a special in-game event featuring unique challenges.
Marvel's Avengers comes to Xbox One, PS4, and PC on 4th September (with Xbox Series X and PS5 releases to follow), and Crystal Dynamics recently confirmed the game's first free post-launch hero addition will be Hawkeye, available on all platforms.