Maniac Mansion creators launch Kickstarter for spiritual successor Thimbleweed Park
"Welcome back to 1987."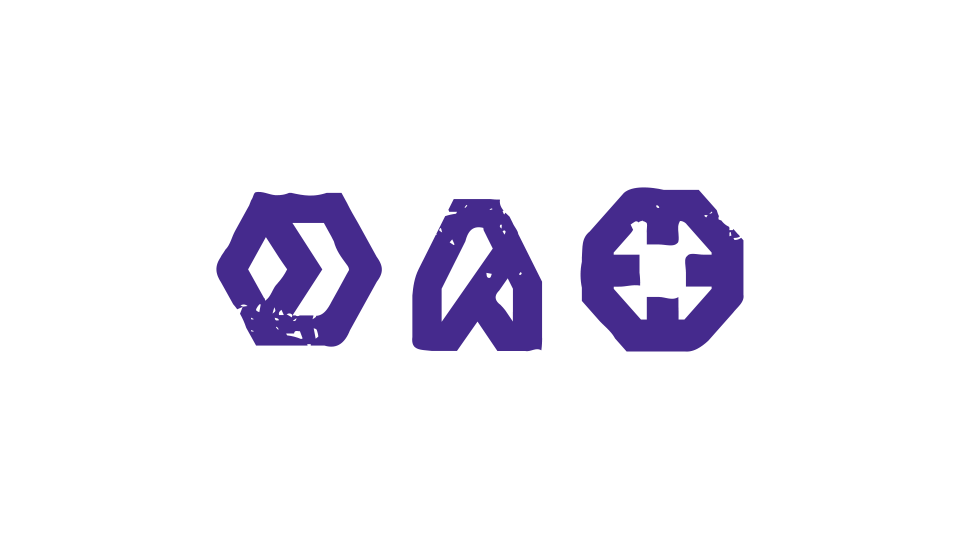 Ex-LucasArts legends Ron Gilbert and Gary Winnick have launched a Kickstarter for what they're calling "the true spiritual successor to Maniac Mansion and Monkey Island."
"Thimbleweed Park is a new game that cuts to the core of what made classic point & click adventure games so special, and done by the actual people who spawned the genre," the Kickstarter proclaimed. "It's deep, it's challenging, it's funny, it's everything you loved about adventure games."
It's easy to draw a connection between Thimbleweed Park and Double Fine's trendsetting Kickstarter-based point & click adventure Broken Age, but this is different in that it's actually trying to pretend that all of the advancements in technology and game design over the last 25 years never happened.
"Why do we want to make Thimbleweed Park? Because we miss classic adventures and all their innocence and charm," the developer said. "They were fun and would put a smile on your face. We want to make one of those again and we want to do it right. We don't want to make a game 'inspired by,' or 'paying homage to' classic point & click adventures, we want to make a real classic point & click adventure."
Like Maniac Mansion and Monkey Island before it, Thimbleweed Park actually has that ridiculously old nine-command UI where you have to select verbs like "pick up," "look at," "give" and "use." As the trailer states, "welcome back to 1987" when scrolling screens were "technologically mindboggling."
"Thimbleweed Park is a game for true lovers of adventure games," the developer stated. "This is a Kickstarter for fans who loved Maniac Mansion, Monkey Island, and everything else that made that era great. It strips away all the cruft built up over the years and is distilled down to what we loved about the genre."
"We had a lot of fun building Maniac Mansion, there was a charm and simplicity to the art that let the game design shine and your imagination run wild," Gilbert and Winnick added. "We want Thimbleweed Park to be like an undiscovered classic LucasArts' adventure game you'd never played before. A game discovered in a dusty old desk that puts a smile on your face and sends a wave of nostalgia through you in the same way it does for us."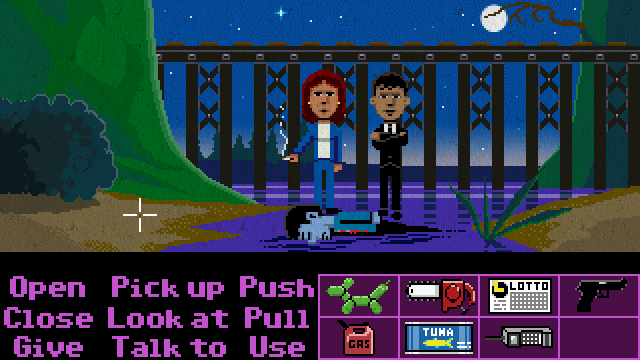 Like Maniac Mansion before it, Thimbleweed Park will allow players to switch off between multiple characters - in this case five - as they explore the seedy washed up town of Thimbleweed Park. The plot will kick off with a murder that two detective are tasked with investigating, but it seems to be going the surreal Twin Peaks route where it's just as much about the titular town as it is about the plot. The developer has described the dreary industrial ruin as follows:
"Lost along a dusty stretch of highway, the town of Thimbleweed Park once boasted an opulent hotel, a vibrant business district and the state's largest pillow factory, but now teeters on the edge of oblivion and continues to exist for no real reason. It's a town that makes you itch and your skin crawl. It's a place no one ever looks for, but everyone seems to find."
Of course Gilbert and Winnick's flavour of humour is a lot sillier than David Lynch's, and the subject matter is usually less dark, but there appears to be morose bite beneath the animal balloons and battery-operated dancing plants.
Thimbleweed Park is estimated to come out in June 2016 on PC, Mac and Linux. Backers can reserve a copy of it for $20.
Gilbert and Winnick are asking for $375K to make Thimbleweed Park a reality. After only a few hours they've already acquired $39,158 and have until 18th December to make the rest.