Watch: 60 minutes of Thimbleweed Park
With special guest, Ron Gilbert!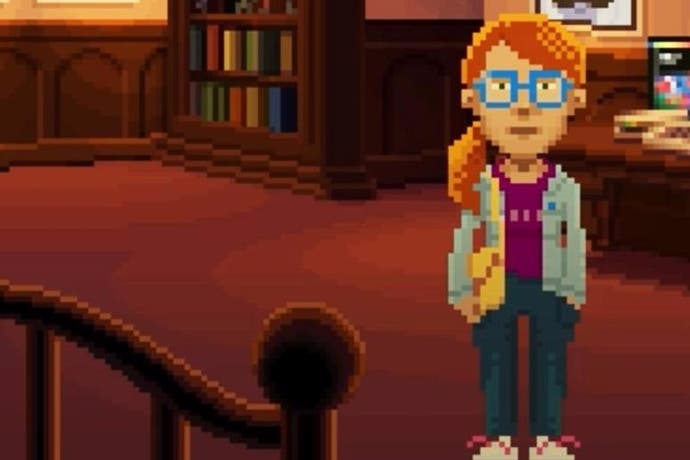 You know when you're playing a point & click adventure game, right? There you are, blitzing through puzzles one after another, until suddenly something stumps you. It can be a little frustrating, can't it? Embarrassing, at times. Yeah, well, imagine experiencing that while Ron Gilbert, the forefather of the point & click genre, watches your screen over Skype. That's pressure I never needed in my life.
Anyway, Thimbleweed Park is looking fantastic and you should have a watch for yourself, if you don't mind a few early spoilers. Join me (and Ron) in the video below as we play through almost an entire hour. There's a puzzle with an 'out of order' sign that I think you're really going to like.
Following our let's play, I spoke to Gilbert about the original Monkey Island's Insult Swordfighting for an episode of Here's A Thing. That's worth checking out if you're after a brief nostalgia hit, but also, perhaps, if you'd like a glimpse into Gilbert's design process. Puzzles are king.