Thimbleweed Park coming to Nintendo Switch
UPDATE: PS4 version due in August, Switch release planned for September.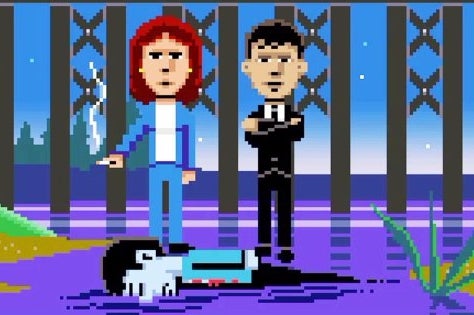 UPDATE 09/08/2017 9.54pm: Thimbleweed Park should arrive on Switch in September, probably.
Terrible Toybox told Eurogamer "We don't have a release date nailed down for the Nintendo eShop yet but expect it to be in September."
UPDATE 10/07/2017 6.10pm: Thimbleweed Park is coming to PS4 on 22nd August, developer Ron Gilbert has announced.
When asked about a potential Vita port, a representative for developer Terrible Toybox told Eurogamer that there are "no plans for Vita right now."
As far as the Switch version goes, the developer said "We're waiting to announce a timeframe for Switch until we can be sure, so for right now it's just 'coming soon'. It's in active development (as you can tell from Ron's video!) so hopefully won't be too long of a wait. iOS and Android are in the same boat."
ORIGINAL STORY 07/07/2017 3.26pm: Point-and-click adventure Thimbleweed Park is coming to the Nintendo Switch, but the official announcement isn't until next week. Confusing, I know.
Developer Terrible Toybox is to make a super secret announcement about Thimbleweed Park next week, rumoured to be the revealing of the game's release on consoles. But, jumping the gun, co-creator Ron Gilbert has tweeted a video which may have spoiled the announcement.
It's Thimbleweed Park played on the Switch, so we know it's definitely coming to the hybrid console. However, Gilbert does mention in his tweet the "clue" hints at multiple console announcements. The key word being multiple.
It's very possible the announcements will reveal Thimbleweed Park is coming to PlayStation 4 and PS Vita. We may also get a date for the release of the game on iOS and Android. Currently, the title is only available for Xbox One and PC.
Brought to life by a Kickstarter campaign, Thimbleweed Park has received a large amount of praise since its release in March, the consensus being it is reminiscent of cheesy, 90s adventure games. Eurogamer even added Thimbleweed Park to the recommended games list, describing it as "what would happen if you moved Nightvale into Monkey Island, and gave everyone too much rum."