Jelly Deals: Up to £20 off games and tech bits from Tesco
Money-off vouchers make a triumphant return.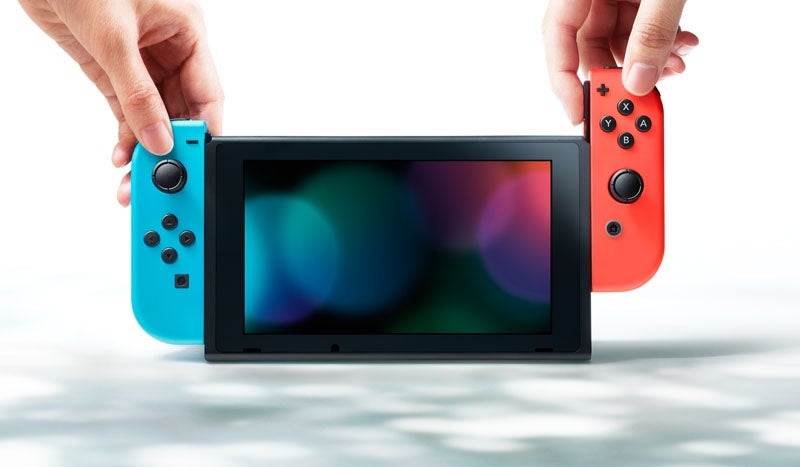 A note from the editor: Jelly Deals is a deals site launched by our parent company, Gamer Network, with a mission to find the best bargains out there. Look out for the Jelly Deals roundup of reduced-price games and kit every Saturday on Eurogamer.
---
A while ago, Tesco Direct offered up a trio of money-off voucher codes that enabled users to get £5, £10 or £20 off a variety of products from the 'gaming' and 'technology' categories on its site. It was so successful that the company elected to bring back the offer some months later, again to great success. Well, wouldn't you know it, the time has come around again - Tesco's gaming and tech vouchers are back, so take advantage of them while you can.
The set of vouchers will take £5 off a purchase of £35 or more, £10 off a purchase of £75 or more, or £20 off a purchase of £150 or more. Throw this together with a range of products that includes Nintendo Switch consoles, PlayStation Plus subscriptions, 4K TVs, tablet computers, and the like, and you'll begin to get the idea of some of the decent bargains you can get this week. These codes are set to expire on Saturday, 9th September.
Arguably the very best deal available right now by using one of these codes is the fact that you can pick up a PS4 Pro console with Uncharted: Lost Legacy, Dishonored 2, Fallout 4, Doom, a Turtle Beach P4C headset and 3 months of PlayStation Plus, all for £329.99. Use code TDX-WFTW at checkout once you add all that to your basket in order to get that price.
The codes in question:
To give you some inspiration, besides the aforementioned PS4 Pro deal, here's a bunch of stuff you can get right now when you use one of these codes.
£5 off £35 ore more - TDX-HMFR
Save £5 on a £35 or more purchase from Tesco Direct
£10 off £75 or more - TDX-HYTP
Save £10 on a £75 or more purchase from Tesco Direct
£20 off £150 or more - TDX-WFTW
Save £20 on a £150 or more purchase from Tesco Direct
Those are just a few of the things you could use these codes on, obviously, but hopefully they'll help get you started. It's worth pointing out that using the code to make a pre-order of Super Mario Odyssey cost £37 makes it the cheapest way to get that game at the time of writing.
Whether you're after a console, a cheap pre-order or a 4K television, it's worth checking out the range of stuff on offer, here. Odds are good that there will be something worth grabbing at a nice discount.