Best Xbox deals for December 2023
The best deals on Xbox Series X/S, Xbox games, Game Pass, accessories and more.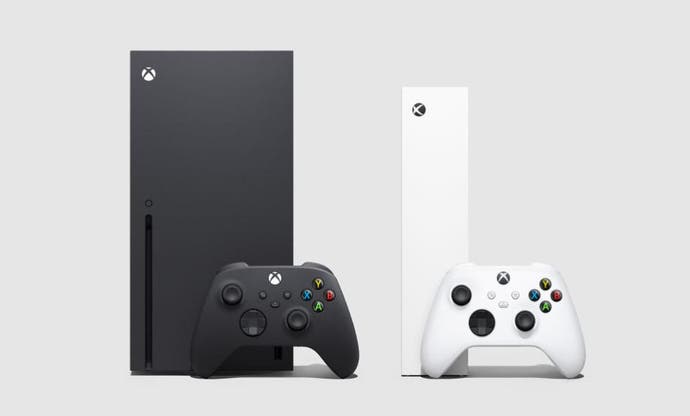 Whether you own an Xbox Series X/S already, are planning to grab one this month, or you're simply building on your lovable library of Xbox One games, there's a lot of Xbox deals to choose from this month. The current Microsoft consoles are readily available, and will occasionally see some discounts themselves. You can also stack up on the best subscriptions like Xbox Game Pass or Xbox Live Gold for less.
So whether you're looking for a new Xbox Series X or S, Xbox games, controllers, Game Pass Ultimate subscriptions or accessories like headsets or storage, there are plenty of great deals to tuck into below.
This week's best Xbox deals
UK
| | |
| --- | --- |
| | |
| | |
| | |
| | |
| | |
| | |
| | |
| | |
| | |
| | Those looking for a digital download code can grab one from ShopTo for £42.29 |
| | |
US
On this page: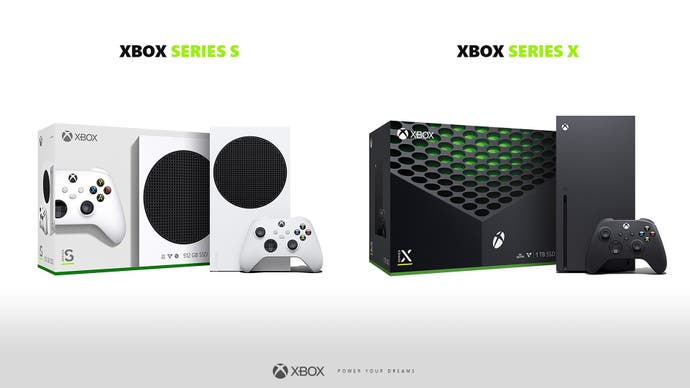 Before we dive in, if you or whoever you're buying for has an Xbox Series S, it's an all-digital console that can't play discs. So, you'll have to buy your games directly from the Xbox digital store, or you can purchase gift cards that can then be redeemed to spend on the store.
The Xbox Series X does play discs, and the consoles have been hard to find in the past but are staying in stock more regularly now. Microsoft heavily discounted the Xbox One S and X consoles after they were discontinued, but we'd recommend staying clear of these and grabbing a Series S instead.
Best Xbox Series X deals
This month will mark two years since the console's release and it's safe to say, it's a lot easier to find the Series X in stores in the UK and US nowadays.
We'd still recommend bookmarking our Xbox Series X stock updates for updates on when new stock and deals become available. Another quick way to stay updated is by following Jelly Deals on Twitter.
UK
US
Best Xbox Series S deals
The Xbox Series S is much easier to get a hold of and can be found at most major UK retailers. Some retailers are building their own bundles including controllers and other accessories while Xbox recently released a bundle including exclusive Rocket League and Fortnite cosmetics for the RRP of £249.
As the console is still in such high demand, we're not expecting to see any major discounts on Series S bundles or consoles until next year, but you can find the best deals that are out there right now below.
UK
US
Best Xbox game deals
While most of the Xbox's best games are available through Game Pass, there are plenty of third-party titles you won't find on the subscription service. Third-party games that end up on Game Pass also tend to drop in price, which is great if you don't plan on becoming a member anytime soon. Whether you're looking to expand your game library or simply prefer physical versions of games, check out the best deals on Xbox games below.
UK
US
Best Xbox Game Pass Ultimate deals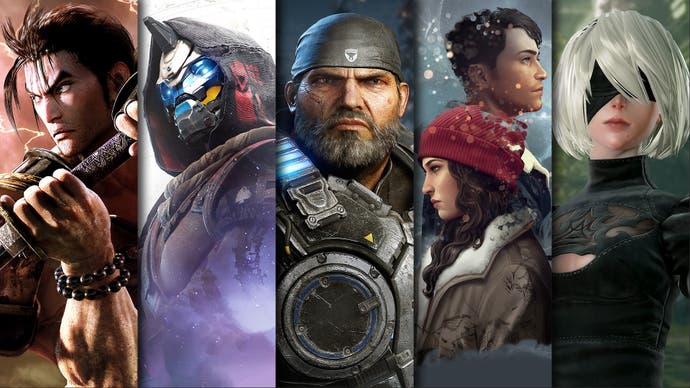 Unfortunately, Microsoft has now ended the first month for £1 sign-up for Xbox Game Pass, and subsequently there won't be any more 3 months for £1 offers for Game Pass and Game Pass ultimate down the line.
Don't let that put you off though, as even for full price Game Pass is one of the best deals in the gaming world: access to over 100 games for just over a tenner every month. That said, you can stil save a little extra on your subscription if you know where to look.
Best Xbox controller deals
It's not often that Xbox controllers drop below their RRP of £54.99, but some retailers knock a fiver off them from time to time. We've left the best deals on Xbox controllers below, as well as some great deals on third-party and pro controllers.
UK
US
Best Xbox accessory deals
If you've got a Game Pass Ultimate subscription, the storage space on your console is going to dry up pretty quickly. We'd recommend grabbing an external HDD or SSD to store your games on, which will save you from having to redownload them every time. You can just move them across from the drive to the console instead.
While the PS5's internal memory can be upgraded using a compatible SSD with a heatsink, the only way to upgrade the internal memory of the Series X/S is with the official Seagate memory expansion card. It's pretty expensive, but it's on sale at a slightly reduced price of £198.99 right now. It was cheaper last month for £184.99 so we expect it will go further down in price again in the future.
UK
US
---
For more deals on the latest video game consoles, games and accessories, be sure to check out our Nintendo Switch deals and our PS5 deals. Also if you've got a spare mo, why not head on over to our Jelly Deals Twitter page where we tweet about console stock alerts, latest deals and other cool stuff.