Goat Simulator, Child of Eden now Xbox One backwards compatible
No kidding.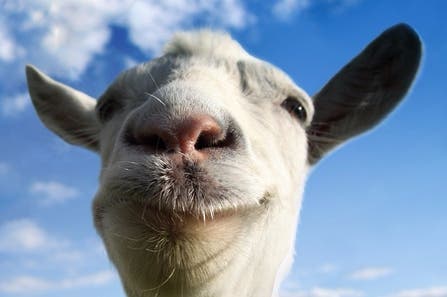 Xbox 360 games Goat Simulator and Child of Eden are now backwards compatible on Xbox One.
King of Fighters: Sky Stage is also now playable on Xbox One.
Child of Eden is an interesting game to get backwards compatibility. The rhythm game from Rez creator Tetsuya Mizuguchi was originally designed to show off gesture-based gameplay using Kinect, but can also be played with a controller. (The original Xbox 360 Kinect is not supported on Xbox One.)
Goat Simulator, meanwhile, is already available on Xbox One - but if you have the Xbox 360 version there's now no need to buy it again.
And it's Friday, so I'm going to watch the above video yet again.