Genshin Impact gets its first map expansion since launch this month
In from the cold.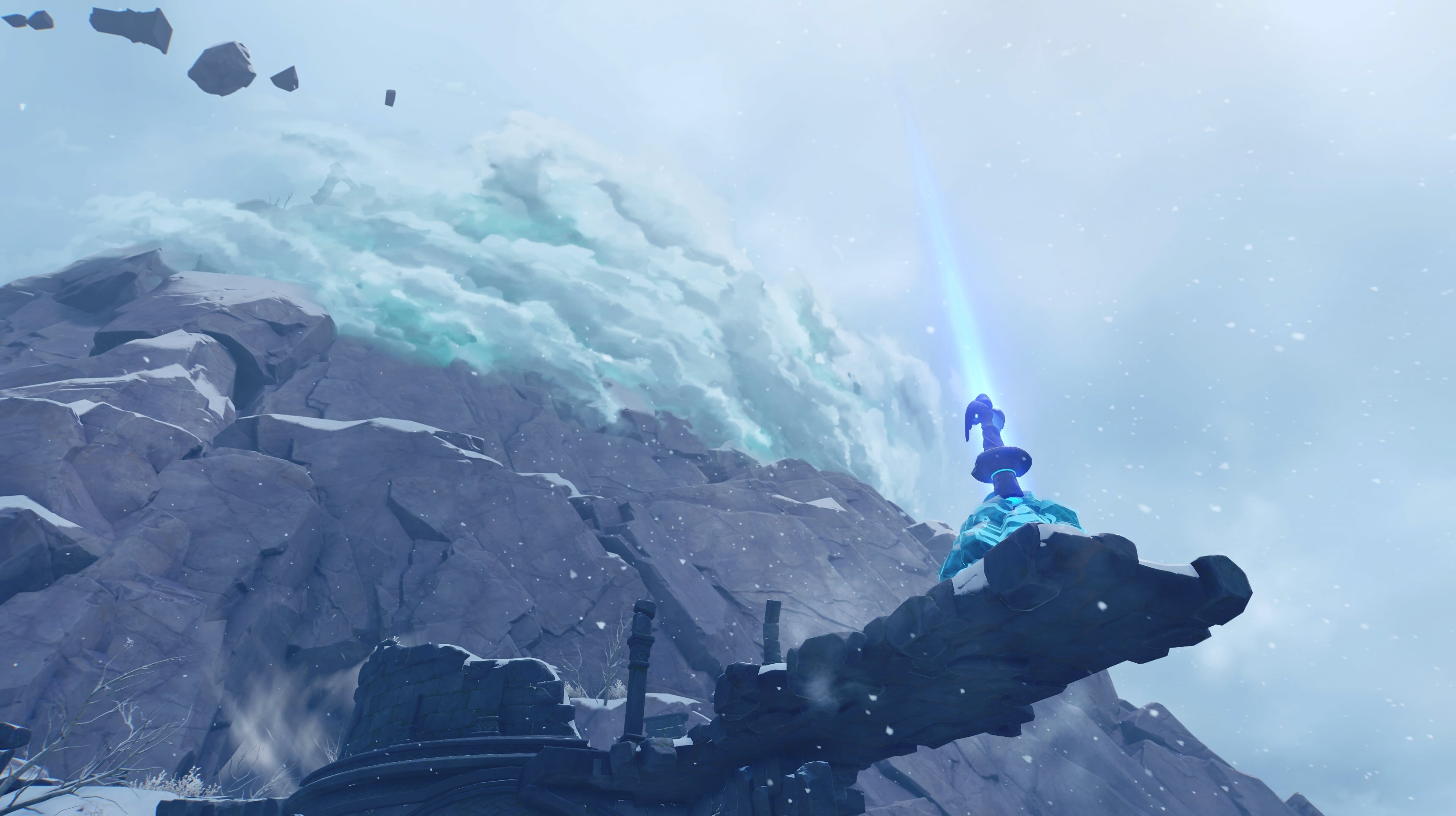 Genshin Impact gets a new update this month that adds the game's first map expansion, developer miHoYo has announced.
The 1.2 update, due out on 23rd December 2020 on all versions of the free-to-download action RPG, is dubbed The Chalk Prince and the Dragon. The trailer is below:
The new map area is called Dragonspine, a frozen mountain range set south of Mondstadt. Expect unique creatures, a lost ancient civilisation and recipes for multiple four-star weapons.
There's also a new weather mechanic via the Sheer Cold bar. This means you have to keep warm in combat and exploration. The Chalk Prince and the Dragon is the name of the new seasonal event, which takes place in Dragonspine.
Here's the official blurb:
"Travelers will join Albedo, the genius Chief Alchemist and Captain of the Investigation Team of Mondstadt's Knights of Favonius, to investigate a sword with mysterious power known as the Festering Desire. By participating in the seasonal event, players can not only obtain and fully refine the Festering Desire but also redeem rich rewards from the event shop, including the Crown of Insight."
Two new five-star characters, Albedo and Ganyu, are added as playable characters. Here's the info:
"Featured in the upcoming The Chalk Prince and the Dragon questline, Albedo is a young yet legendary genius alchemist in Mondstadt, wielding a sword and the power of geo. Ganyu is a half human, half-adeptus Cyro archer who serves as an emissary and secretary for the Liyue Qixing."
Genshin Impact enjoyed the "biggest global launch of a Chinese game ever" when it came out in September. But it is not without controversy. In October the game was found to censor a number of words, including Taiwan and Hong Kong. And in November, Genshin Impact's website seemingly leaked some players' phone numbers.