Genshin Impact "biggest global launch of a Chinese game ever"
Wild.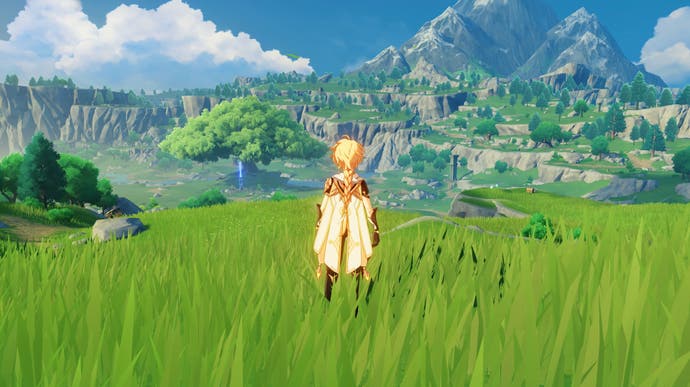 Genshin Impact has enjoyed the "biggest global launch of a Chinese game ever", according to analysts.
The South China Morning Post reports the free-to-download anime-style adventure, which came out on mobile, PC and PlayStation 4 this week, exploded on Twitch with more than 110,000 concurrent viewers, and has already made millions on app stores.
It's a big project, too. Liu Wei, co-founder of Shanghai-based developer miHoYo, is quoted as saying Genshin Impact had a development and marketing budget of more than $100m.
Genshin Impact has often been compared - negatively - to Nintendo's masterpiece Breath of the Wild, with some saying it's too similar. But it appears to have shaken off that comparison at launch, and has found a western audience that's clearly enjoying the fantasy adventure. And, apparently, it's in the works for Nintendo Switch.
The global success of Genshin Impact comes hot on the heels of the breakout Chinese action game Black Myth: Wukong, which took the internet by storm back in August with an eye-catching trailer.