Chinese action game Black Myth: Wukong is taking the internet by storm
Monkeying around.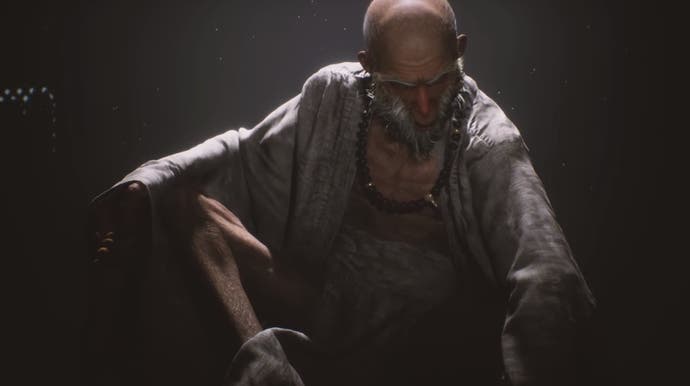 Black Myth: Wukong is a new martial arts action game developed by a Chinese studio that's taken the internet by storm in just a day.
Announced on 19th August, Black Myth: Wukong is a retelling of the classic Chinese mythology epic Journey to the West, and, based on the gameplay video below, it could be a hit.
It's the work of a Hangzhou-based studio called Game Science, and is billed as China's first triple-A title. Chinese developers are known for creating mobile games, but Black Myth: Wukong targets next-gen console and PC, and a global market, using Unreal Engine 4 to build the game.
Some of the graphics effects are stunning. There's impressive physics at play, eye-catching animation work and inventive enemy design. The playable character, a take on the Monkey King character popular in the west, is able to transform into a variety of creatures. The bosses look wonderful, and the environments are incredibly detailed.
So, what is Game Science? It was founded in 2014 by former Tencent Games staff, and has created a raft of games, but Black Myth: Wukon is its first attempt at what would be considered a premium, single-player title.
According to South China Morning Post, within a day of being uploaded, Black Myth: Wukon's gameplay demo video saw 10m views on Chinese video site Bilibili and nearly 2m on YouTube. It was also a top-trending hashtag on Weibo and Douyin, China's equivalent of Twitter and TikTok respectively.
Game Science's operations director Lan Weiyi said the decision to develop a triple-A game was made in 2017 after the team realised there were more Steam users from China than the US.
"At the time, there were already more than 1 million Chinese gamers playing Grand Theft Auto on Steam," Lan wrote on Chinese online platform Zhihu. "Then we realised that China's premium games market was going through a transformation."
It seems like early days. Game Science is after a publisher and more developers. But already Black Myth: Wukon is one to watch.