Fortnite's ultra-rare Mythic Goldfish finally captured on film
Risky reels.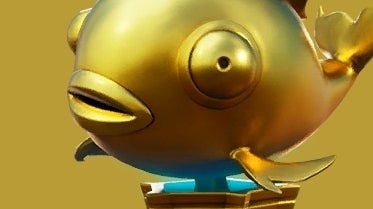 Since the launch of Fortnite Chapter 2, players have known a Mythic Goldfish item existed somewhere within the game. You just needed a lot of luck while fishing to reel it in.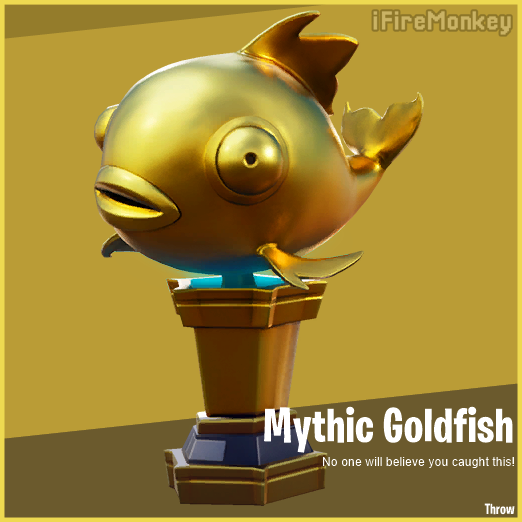 The Mythic Goldfish - actually a shining goldfish trophy - is designed to be thrown at enemies and, if landed correctly, eliminate them in one hit. Supposedly, it'll inflict a clean 200 damage - enough to one-hit a player with full health and shields.
People had spotted the item listed in the game's files, along with an achievement for being killed by it. But no one had posted evidence of finding one until today.
Fans had begin to state, with some confidence, the item was simply not yet available.
But in the clip below, r/FortniteBR user BlakeBenbow provides the first video proof of a Mythic Goldfish - after they were killed by one.
The unfortunate BlakeBenbow appears to be busy dancing, unaware an opponent with a Mythic Goldfish is nearby. Let's watch:
So there we are - the Mythic Goldfish exists, and the in-game achievement for getting killed by one is now active.
Judging by how long it took for someone to post the first video proof, the overpowered trophy seems to be an incredibly rare drop. Which is good, because the last time Epic Games introduced a one-off Mythic item into Fortnite, things didn't go so well.
Need some help fishing? Eurogamer has a full Fortnite Chapter 2 fishing guide.