Fortnite's next in-game event takes place this weekend
The final cat-down.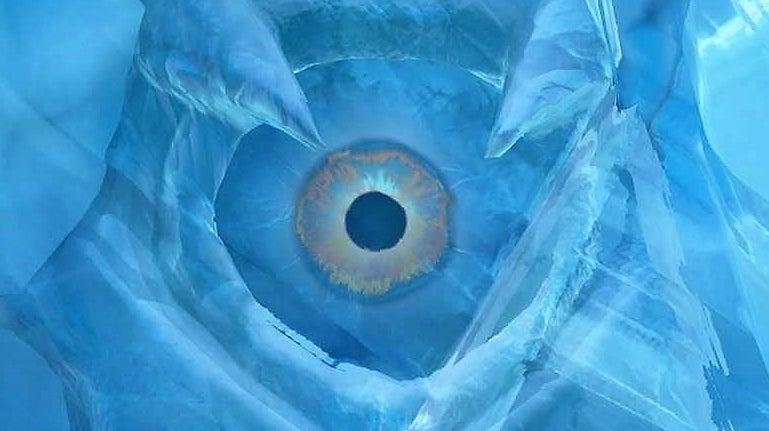 With slightly over two weeks left until Fortnite season nine wraps up and we're plunged into season 10, it's once again time for a major Fortnite in-game event, and this one looks like it's shaping up to be a battle of epic proportions.
Unofficially known as Cattus vs Doggus (thanks to a series of datamines), several countdown timers have appeared around the Fortnite island which hint the event is expected to take place at 7pm BST on 20th July.
So, what's this one all about?
The gross giant eyeball that appeared under Polar Peak in May, known as the Cattus monster, has since disappeared into the sea - only to mysteriously destroy parts of the Fortnite island. In the past few days it's been sighted moving around off the coast, possibly readying itself for a fight.
Its counterpart, known as Doggus, is a giant robot that has been under construction for a couple of weeks at the Pressure Plant. So far it's got a torso, legs and wings - perhaps hinting the oversized tin can will take to the skies as part of the event.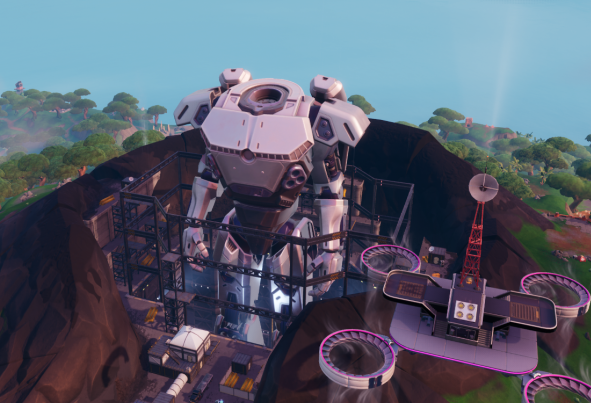 Given the names of the two beings, and the abundance of warning signs that have appeared around the island, it seems likely that the in-game event itself will take the form of a fight, presumably destroying large portions of the island in the process. If you're looking for a good place to watch the event, Fortnite itself recommends taking to high ground on the sky platforms "when danger strikes".
Previous in-game events have included the live Marshmello concert, a bizarre butterfly cinematic and a blizzard that turned the entire island into a winter wonderland - so I expect something similarly grand will happen this time. At least we'll have a giant robot guard dog to protect us from the marauding cat... right?