Fortnite's Cube Monsters aren't going anywhere thanks to a new limited-time mode
'Cos this is Thriller.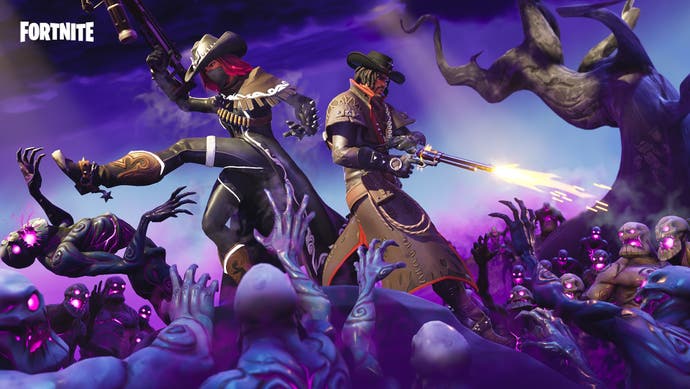 Halloween may be over, but apparently the zombies didn't get the memo, as Fortnite's Cube Monsters will continue to amble around the island for some time to come.
The patch notes for today's update reveal the controversial ghouls are due to shift over to a new limited time mode (LTM) called "Team Terror", which essentially seems to merge ideas from Fortnite's team modes with its Fortnitemares mechanics. Two groups of 32 players must eliminate each other as monster spawners appear across the map every time the storm closes into a new circle. There's increased ammo to help with the undead mobs, so you can mow down as many zombies as you like.
For players who enjoyed the Halloween PVE version of Fortnite, this seems like an ideal way to give fans an optional mode without riling the rest of the Fortnite community, some of whom disliked the Cube Monsters and found them annoying (particularly in the late stages of a match). And, of course, Team Terror will also allow Kevin the Cube's legacy to continue for just a little bit longer, may he rest in pieces.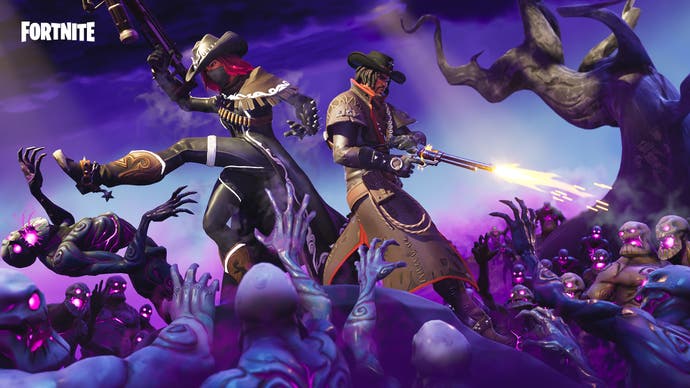 Fortnitemares, strangely, is also making a leap - this time to Fortnite's original PVE mode Save the World. Known as "Fortnitemares Part 2," a number of new quests and epic storylines are now available. It may be a cunning plan on Epic's part to get players to move across too, although whether extending the Halloween event will do this is questionable.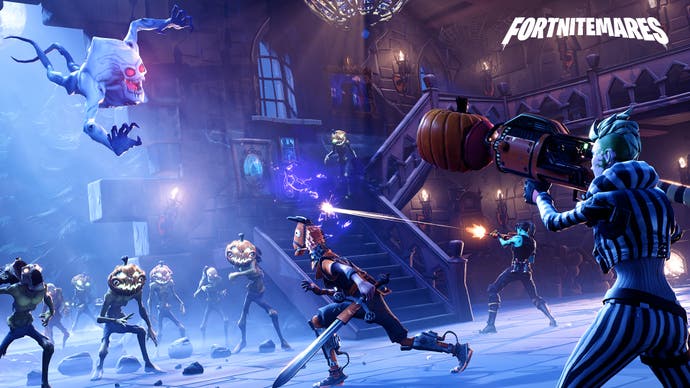 In slightly less spoopy Fortnite update news, the popular limited time mode "Blitz" is making a triumphant return. It's a fast paced and intense version of the regular battle royale mode - which should be good if you're trying to sneak in an extra game at lunchtime.
A new weapon will also make its debut, as the appropriately-named Heavy Assault Rifle will give players another high-damage gun option. As it's a fairly common item, it could have the potential to shift the game's ever-evolving meta.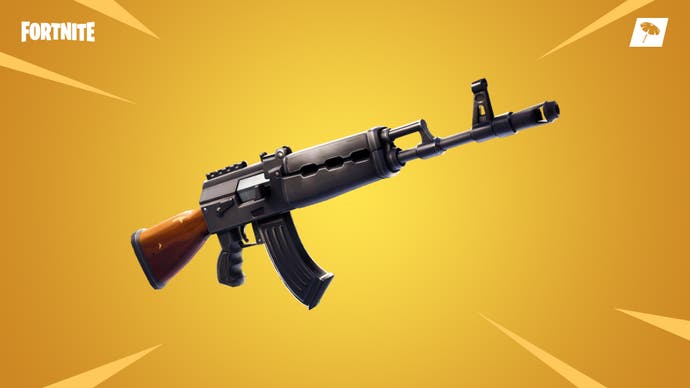 Finally, the spawn rate for the newly-added balloons has been significantly reduced, dropping from 12.2 per cent to a mere 2.3 per cent. I'm not too mad about this, as the item does have a tendency to advertise your position to all surrounding players. Now I truly know the meaning of going down like a lead balloon.