Fortnite update readies game for apocalyptic end of season battle
Plus Overtime and second birthday challenges.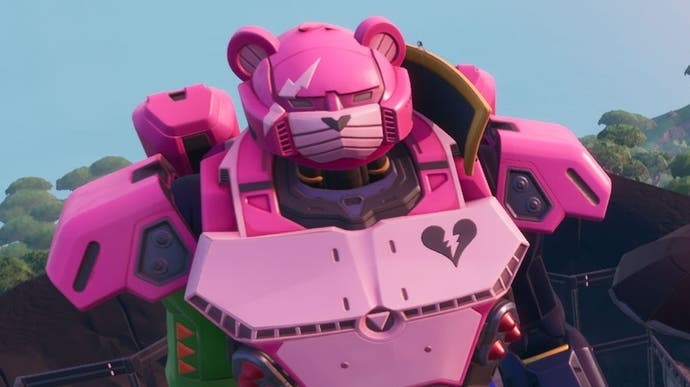 Fortnite fans are readying for the end of the season, and its climactic monster versus mecha battle scheduled for this Saturday (7pm UK time).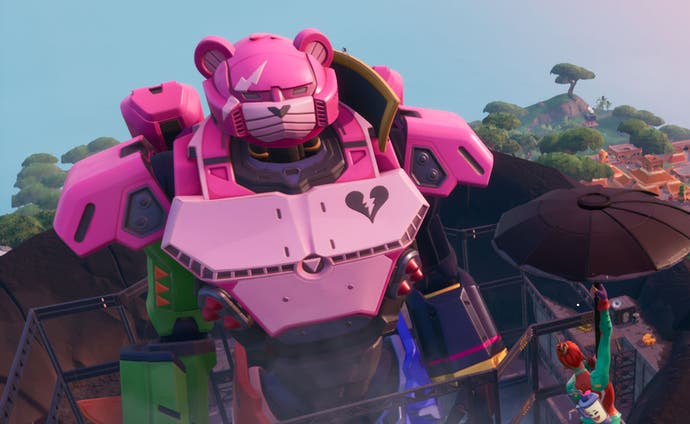 Today's big patch readies the game for this live event too, and the construction of Pressure Plant's mecha robot is now complete. Skip the paragraph below if you want to remain completely unspoiled.
Titled "The Final Showdown", an event mode will pop up on Saturday where players can watch the battle using jetpacks and on sky platforms. Players will be able to pick a side using one of two new banners (Mecha or Monster) although it is unclear if this will decide the outcome of the fight.
The update also adds Epic and Legendary variants of the Tac Shotgun, and swaps out the Suppressed Bolt-Action Sniper for its unsuppressed variant.
As well as all that, Fortnite's now-regular Overtime challenges will return to keep players busy.
With a little under two weeks still to go until the end of the season and all regular season nine challenges now released, these extra tasks will unlock extra cosmetic styles for Battlepass skins, new loading screens, and a chunk of helpful new XP.
Finally, Fortnite will be getting a second birthday event. Considering how ubiquitous Fortnite has become, it's a little odd to think the biggest battle royale on the planet is only now approaching its second anniversary. And yet here we are.
To celebrate, birthday cakes will be dotted around the Fortnite map, and a smattering of cosmetics will be available as free rewards. Pleasing many fans, the highly-requested Birthday Battlebus soundtrack will indeed be available.