Fortnite adds a football stadium to the map
And several makeshift pitches just in time for the World Cup.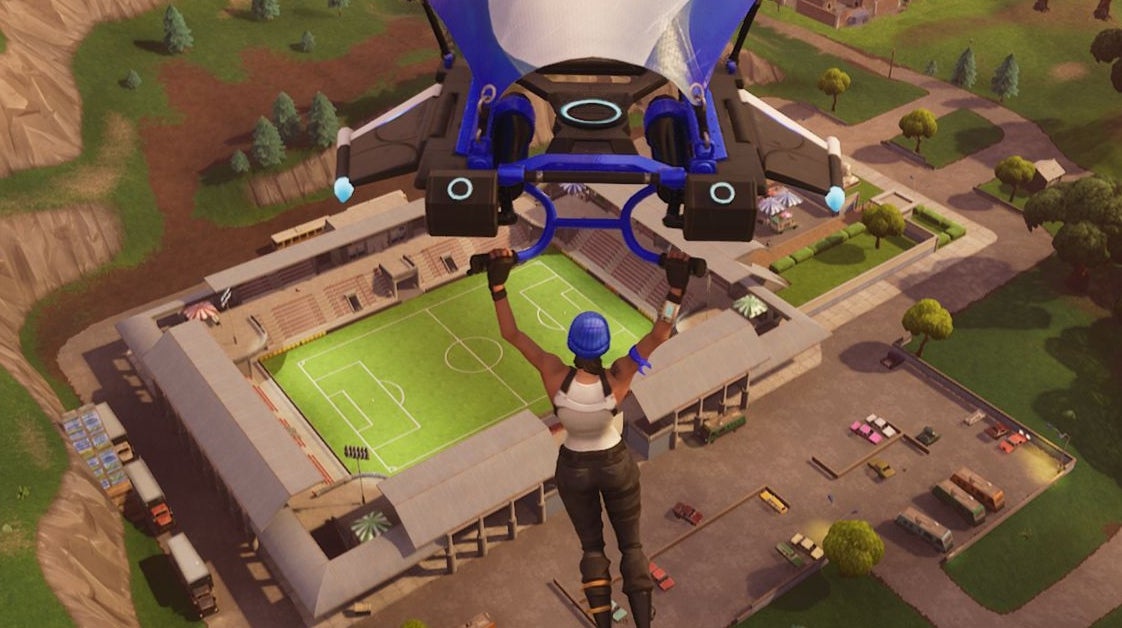 Fortnite's map has been given an update this week - introducing a football stadium, timed nicely for the World Cup kicking off later today.
You can find it in the north-west of the map, just a stone's throw away from Junk Junction.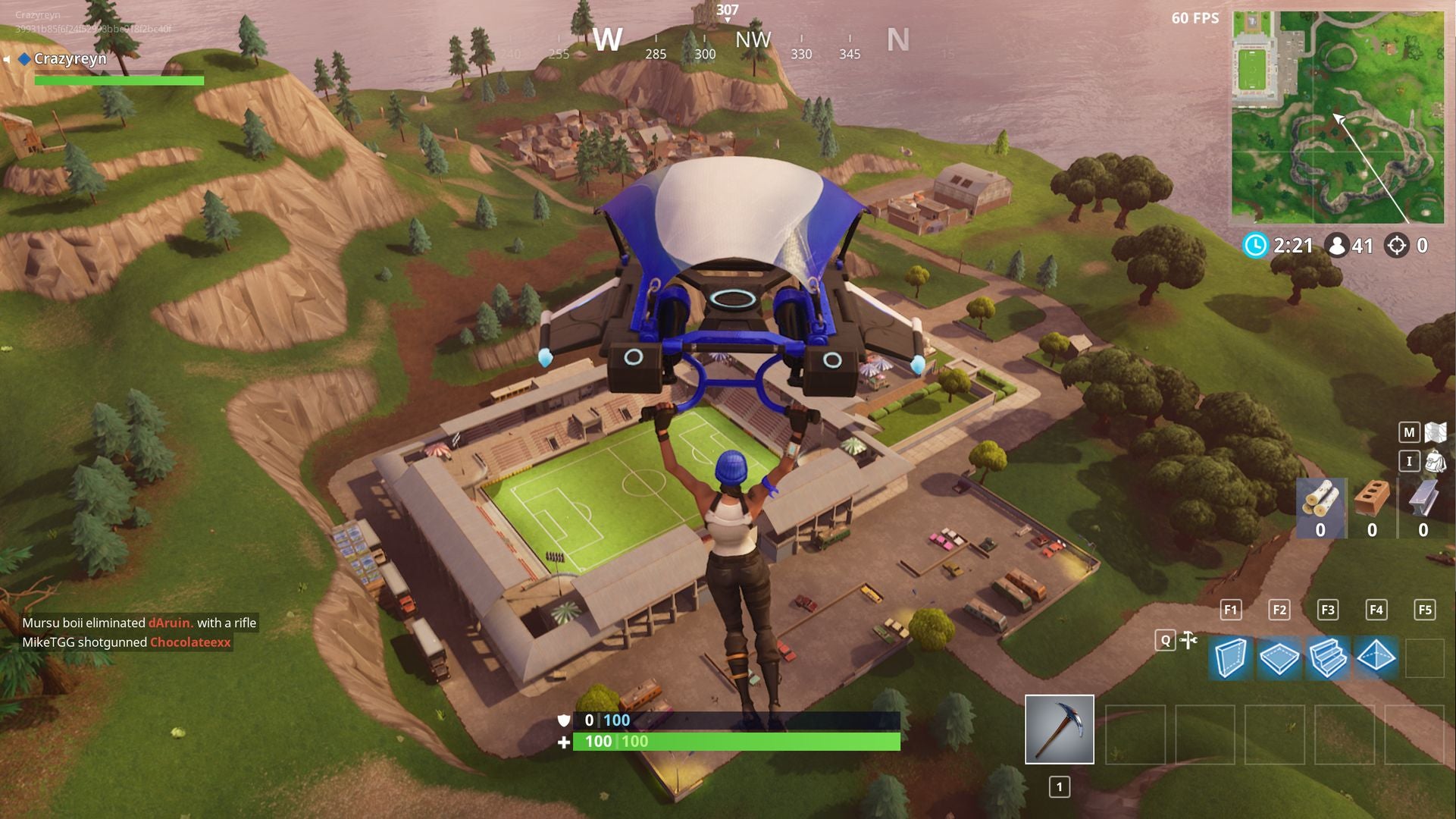 You can explore above and below the stands, run past food vendors outside, and kick a football across the pitch.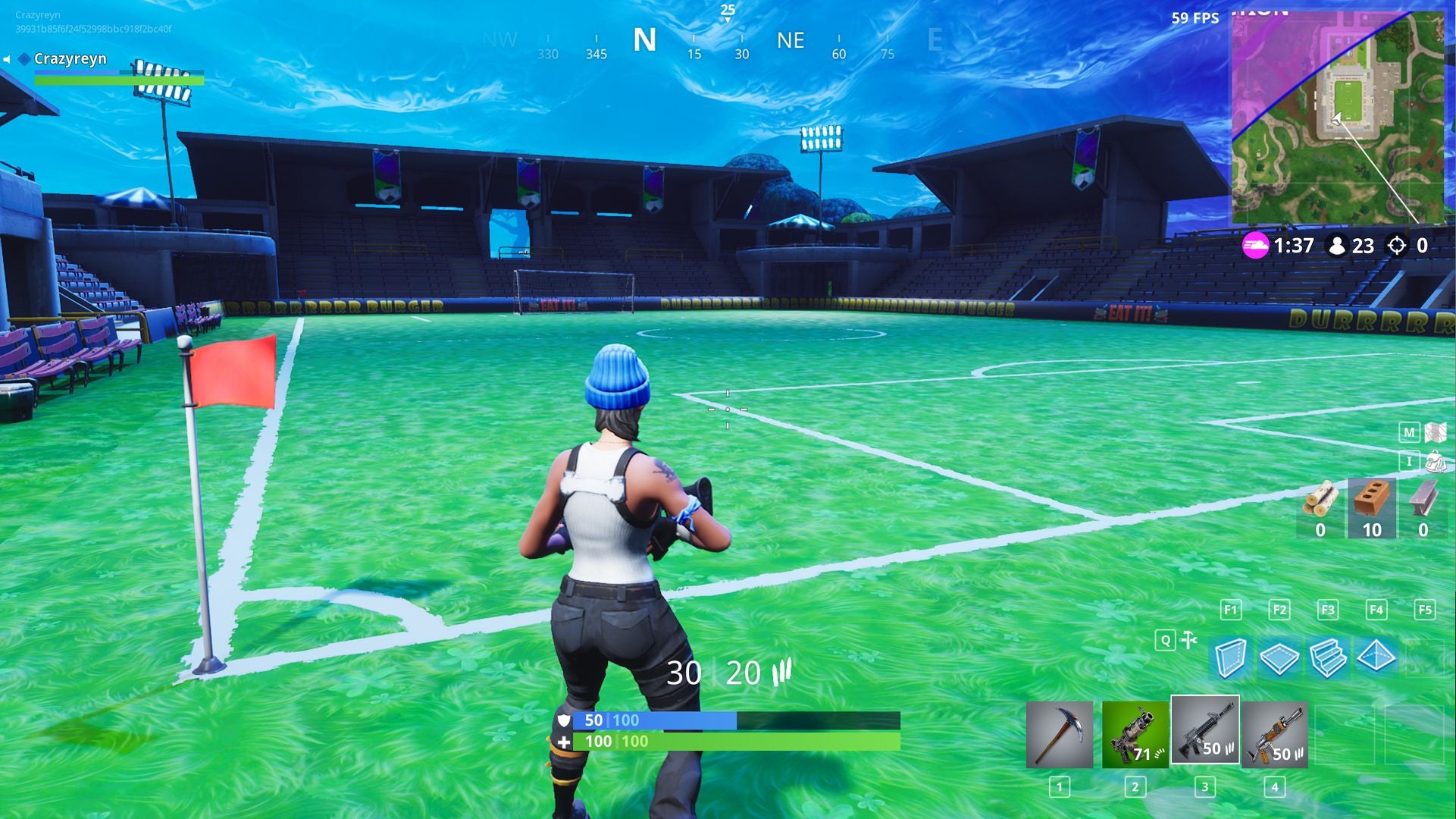 That's not all, though - makeshift pitches have also appeared across the map. Head to Flush Factory and you'll find toilets for goal posts in the car park, and in Fatal Fields, a ploughed field with scarecrows defending the goal.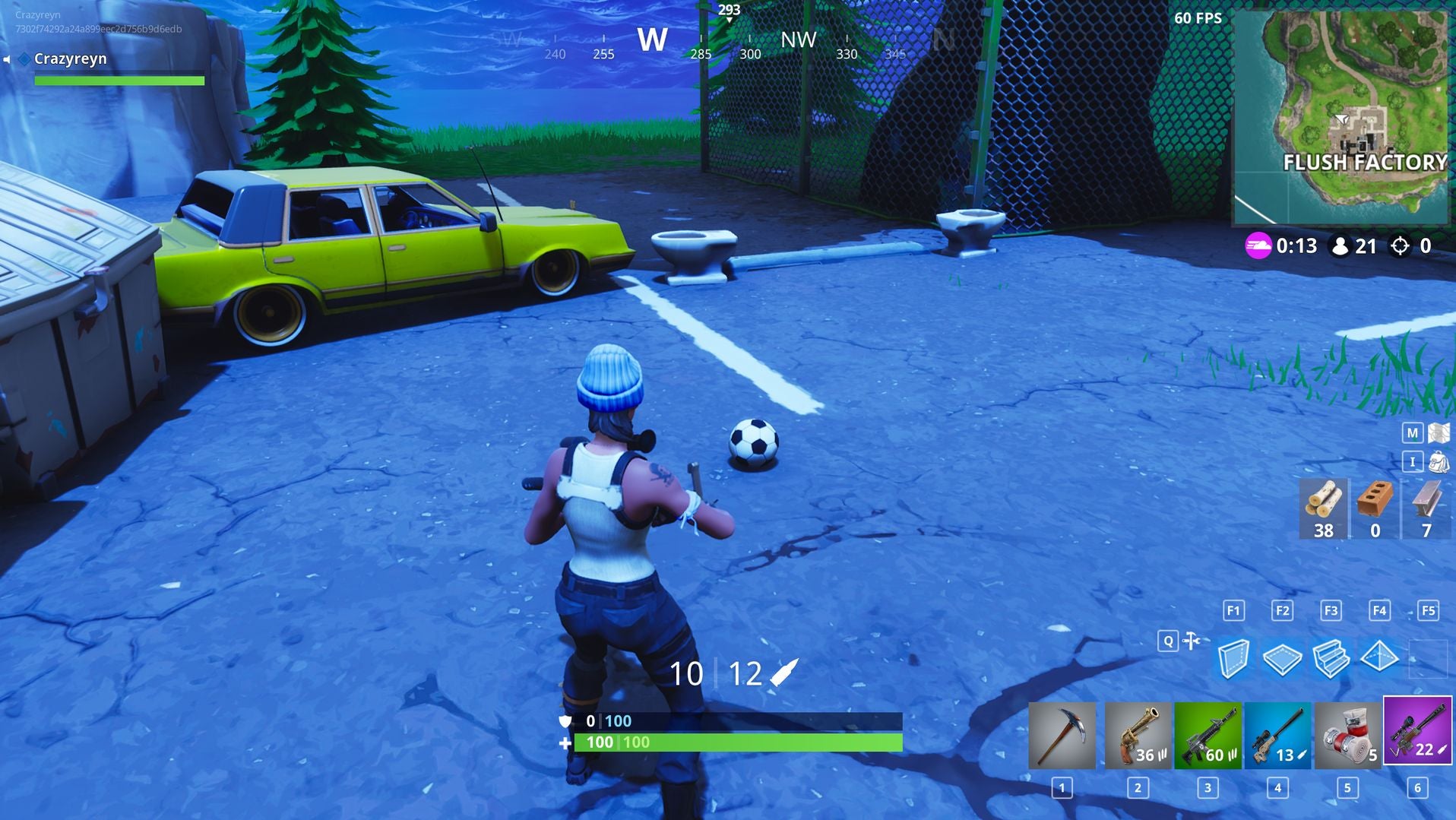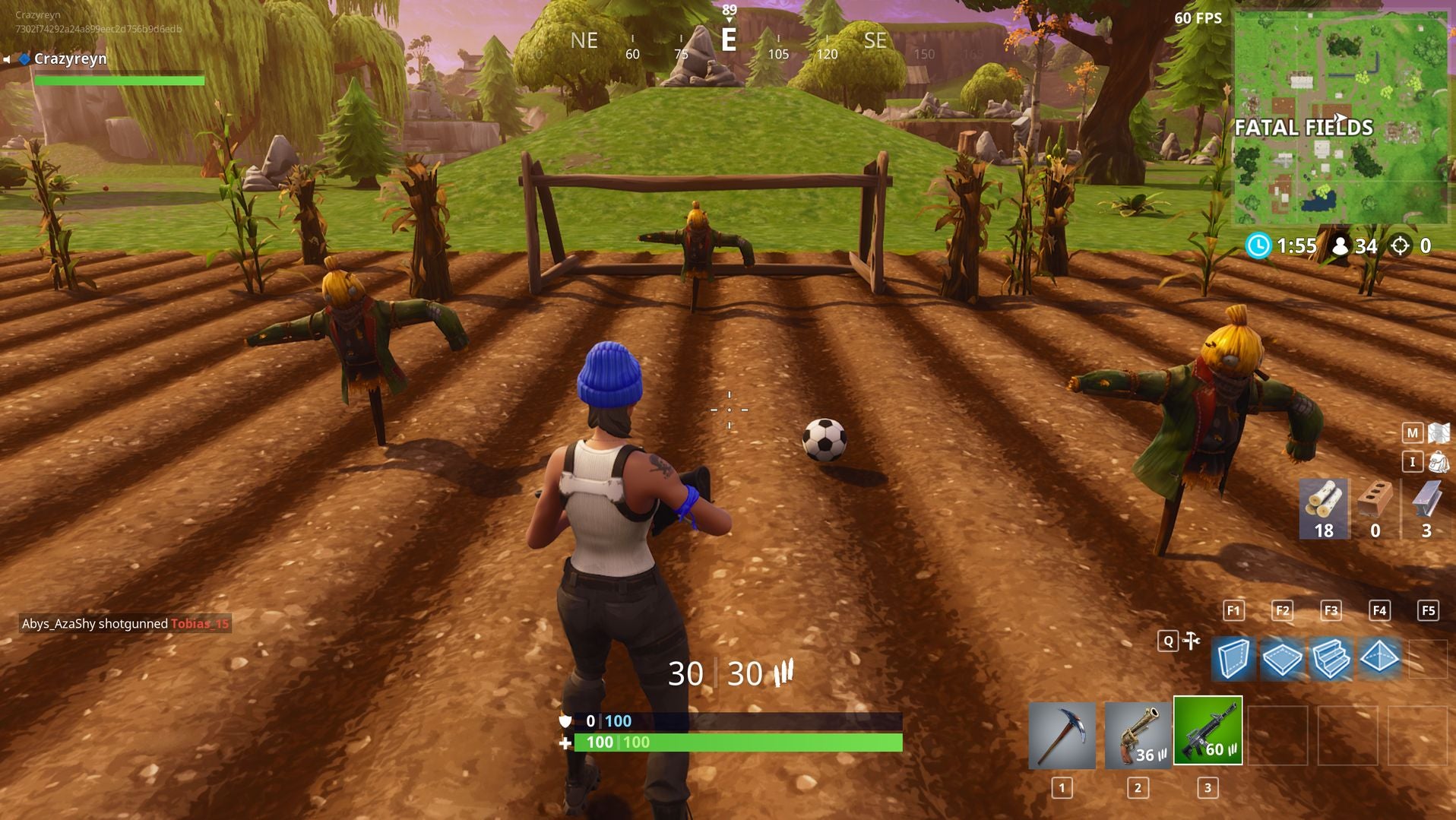 They're not just for show, however - Season 4 Battle Pass holders can take part in a football-themed challenge this week, where you must score goals across five of these pitches. If you're taking part, our pitch locations guide can help you locate them.
Fortnite players will know the game isn't afraid to make tweaks to the map. Last season saw a comet appearing in the sky, culminating in an event that saw it crash into the arena, forming Dusty Divot.
Though there has been nothing on that scale since, trees have recently started to grow where the comet landed. Could Dusty Divot undergo another change in the near future?
It's been a busy week for Fortnite. Developer Epic Games announced a World Cup of its own for next year, featuring a $100 million prize pool that's open to everyone.
Elsewhere, Fortnite branched out to a new platform - the Switch - as part of an announcement during Nintendo's E3 press conference.
However, its release has been marred by the fact accounts that have logged into the PS4 version are blocked from playing.