Epic announces Fortnite's 2019 World Cup competition, open to everyone
With a $100 million prize pool.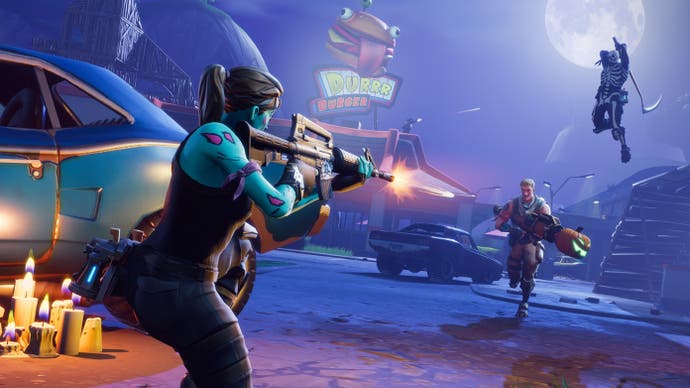 Epic has announced its 2019 Fortnite World Cup competition, which is open to all players and includes a not insignificant $100 million USD prize pool.
Fortnite's 2018-2019 competitive season, announced last month, will incorporate community events, online events, and major competitions all over the world. Anyone that wishes to participate is free to do so - but, to earn a spot in the World Cup, players will need to enter official qualifiers, which begin this autumn. The competitive season culminates with the Fortnite World Cup event itself in late 2019.
World Cup play will focus on solos and duos (although there'll apparently be "plenty of opportunities to squad up in competition too"), and Epic stresses that entry is based on merit - it won't be selling teams or franchises, and won't allow third party leagues to do so either.
The $100 million USD prize money pool will be split between many events, at all different levels of competition, and an initial schedule of autumn qualifiers will be released soon - alongside rules, player codes of conduct, and specifics about platforms.