First-person spookfest Outlast dated for PC this September
Priced at $19.99 (about £13).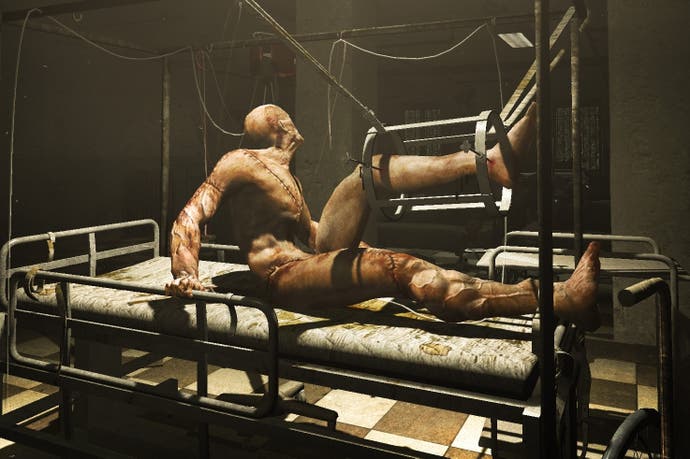 First-person horror game Outlast will arrive on PC via Steam on 4th September, developer Red Barrels has announced. It will cost $19.99 (about £13).
A PS4 version of Outlast is due late next year.
Developed by ex-Assassin's Creed, Splinter Cell, and Uncharted veterans, Outlast follows the exploits of a freelance journalist researching unsavory rumours about a recently re-opened insane asylum run by a suspicious corporation. Naturally, everything wants to kill and/or mutilate you.
I played about 15 minutes of Outlast at PAX East, where I found it properly scary. I wish the demo showed more of the much touted inmate variety, but skulking around in the dark using a camcorder's dim green night vision filter to illuminate the way was highly unsettling.